On Saturday, January 31, we threw a party for all our friends and family in celebration of Thought Catalog's 5-year anniversary. Although we have thrown a few book launch parties and hosted several readings over the years, this was our first official Thought Catalog party and we went all out for it. Thank you to everyone who came out, and thank you to everyone who has ever contributed to Thought Catalog over the past five years. We can never thank you enough for helping us create this weird and wonderful website. Cheers to you for being relevant and in the process making us relevant, too. Here's to another five years of independent media.
 Michael Koh
The most memorable part of the party was when a bunch of us were gathered in the oyster tent and an impromptu group photo-shoot happened. It showed just how close we are to each other.
Brianna Wiest
Everyone kissing in the photo booth.
James Barnes
There are lots of things that go into having a wonderful party but once I was slurping down endless oysters from the oyster bar (which I can't stop talking about) with a glass of Bulliet Bourbon in my hand then I knew I'd reached the apex of "party" as a concept.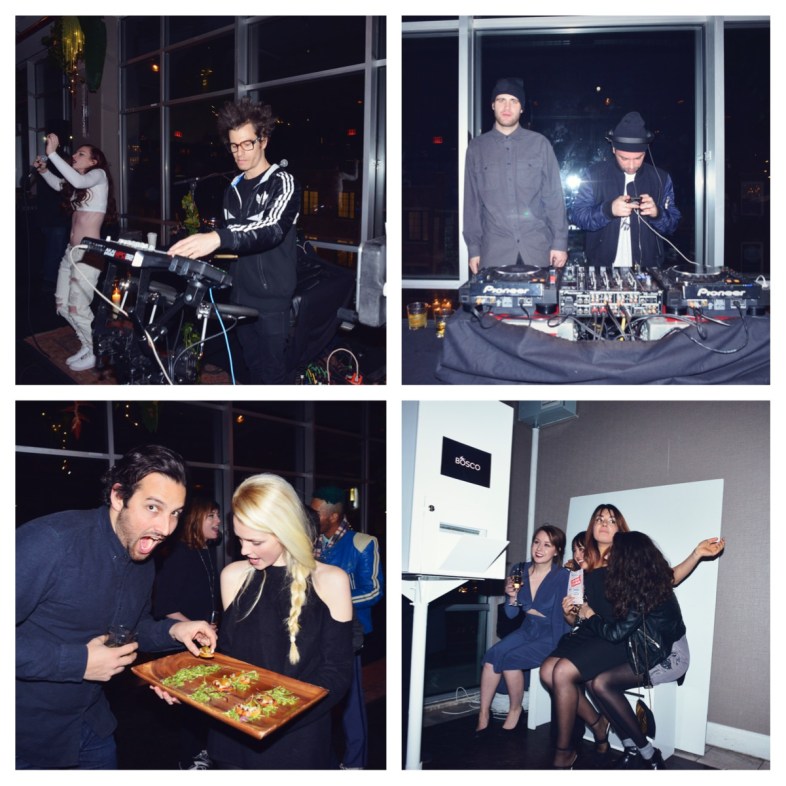 Jamie Varon
My favorite and most memorable part of the evening was taking all the many, many, many fun pictures in the photo booth. I saw some of the pictures the next day and didn't even remember taking them. It was a really fun addition to the party and provided so many great memories. Also, the male model servers and bartenders were a very nice addition to the scenery. LOL.
Chris Lavergne
The craziest part of the evening for me was before the party even started. Last minute we decided to setup the projector and broadcast the the thought.is headpiece graphic against the wall, but we couldn't make it work anywhere inside the space. Luckily Bob Szantyr with the help of Caspar Newbolt found a way to project the Thought Catalog logo on an empty building across the street. It couldn't have been more last minute, but it looked amazing. The best part of the evening was seeing so many of the people that have contributed to Thought Catalog's success over the past five years in the same room.
Chris Hudspeth
To be honest, it was seeing the projected Thought Catalog logo on the building across the street… aside from being a spectacle aesthetically, it just felt like a very big moment for us.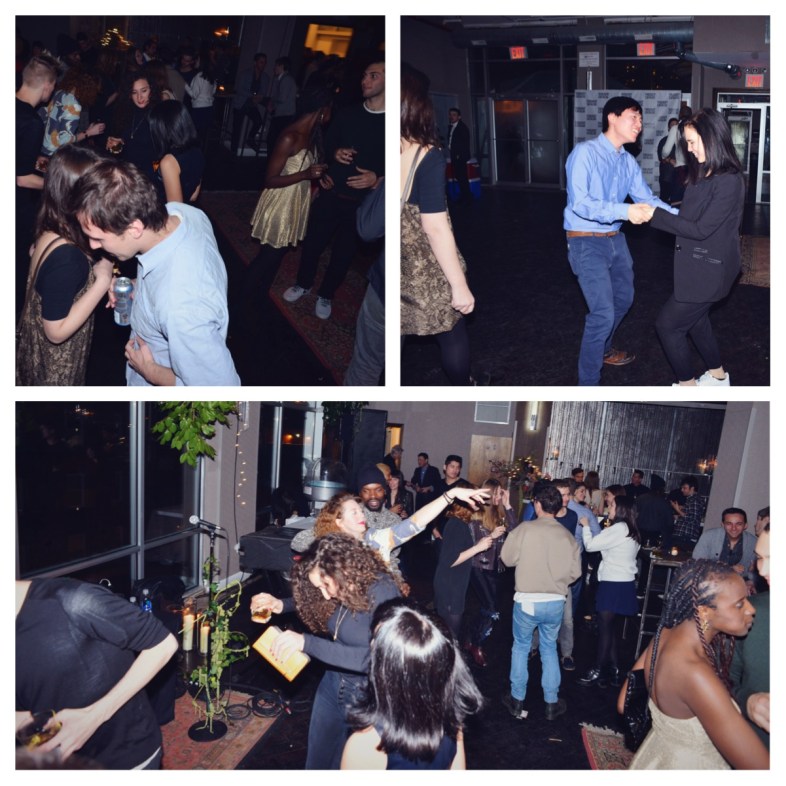 Chrissy Stockton
The most memorable part of the party for me was when the DJ played my number one favorite song of all time, Remix To Ignition, and everyone started dancing. It was a great Dionysian moment with a room full of people I love.
Mat Devine
Immediately upon arrival I took full advantage the Rhode Island oysters and champagne. (That's pronounced sham-PAG-nay.). I particularly enjoyed connecting the other writers and TC staff, the epic view of the NYC skyline, and saying a few words to introduce Chris Lavergne's touching celebratory speech. My improvised public speaking has ruined a couple weddings before, so whenever I hand back a microphone without having to apologize to someone's crying grandmother I see it as a huge win.
Mink Choi
We planned this event for 2 and a half months, non-stop basically. While it was more than anything I could have envisioned, the best part of the night was seeing all of my book authors meet each other. I love seeing connections being made: a place where work and passion truly come together.
Joe McGroarty
When Chris asked me to grab all his Scientology books and bring them to the party at the last minute, I thought, "What is he up to?  Everybody knows you're not supposed to talk religion at parties." But once we laid them out in the tent, it was clear they were a big hit. Everyone was checking them out and talking about them. I think we might have even found a couple new recruits!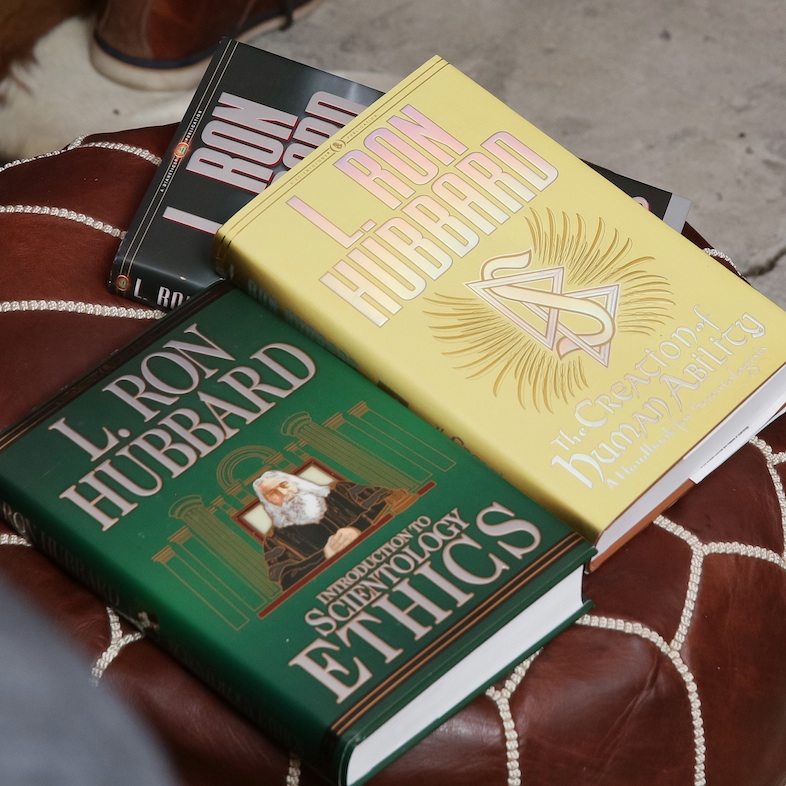 Lance Pauker
At some point during the party, a cotton candy machine appeared. Since people were starting to walk around with giant (rolls? sticks?) of cotton candy, it dominated party convos for the better portion of 5-7 minutes. I'd guess that if there was one of those word clouds of things said at the party, "cotton candy" would be a surprisingly sizeable force on the cloud. Anyway, another guest and I got pretty into the subject of cotton candy. We touched upon the usual items people discuss when delving into cotton candy – namely that "it's amazing for two bites, and then progressively gets uneatable." The other guest proceeded to touch upon the many other iterations of cotton candy, specifically mentioning cotton candy popcorn. When I mentioned that I've never had cotton candy popcorn, his eyes lit up in the way someone's eyes light up when you tell them you've never seen the Sopranos. I don't think I'll ever have cotton candy popcorn, because there's no way the experience could top the shocking energy of that moment. I also have no idea why this was the first thing that popped into my head when asked about the party. But I feel like oddball convos about things like cotton candy end up being the stuff that really STICKS* with you.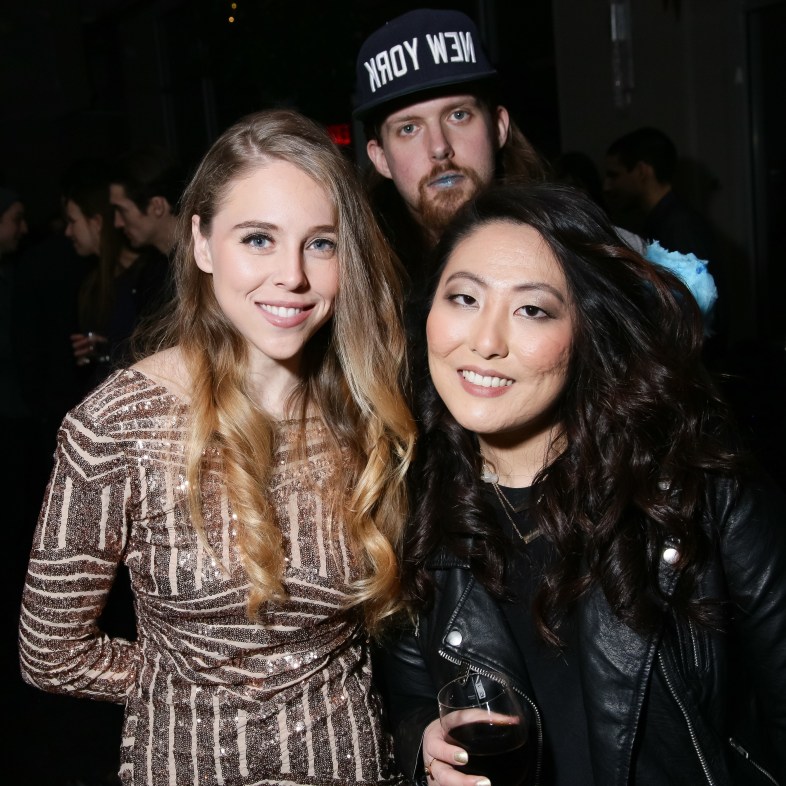 Kaitlyn Wylde
Cotton candy time. Watching people walk around with neon blue stained teeth and lips was the real treat. Especially Joe. He was straight cheesing for pictures looking like he was forced to eat a squirming Smurf, with no hands.
Crissy Milazzo
My favorite aspect of the night was the outdoor/indoor relationship—the tent was like a rotating door for oysters, champagne, scientology and general weirdness. What happened in the tent stays in the tent, right? Am I the first one to make a "what happened in the ____ stays in the ____" joke?
Kovie Biakolo
The most memorable moment of the party was definitely meeting a whole bunch of people who you knew and who knew you through your writing and feeling a weird but good connection.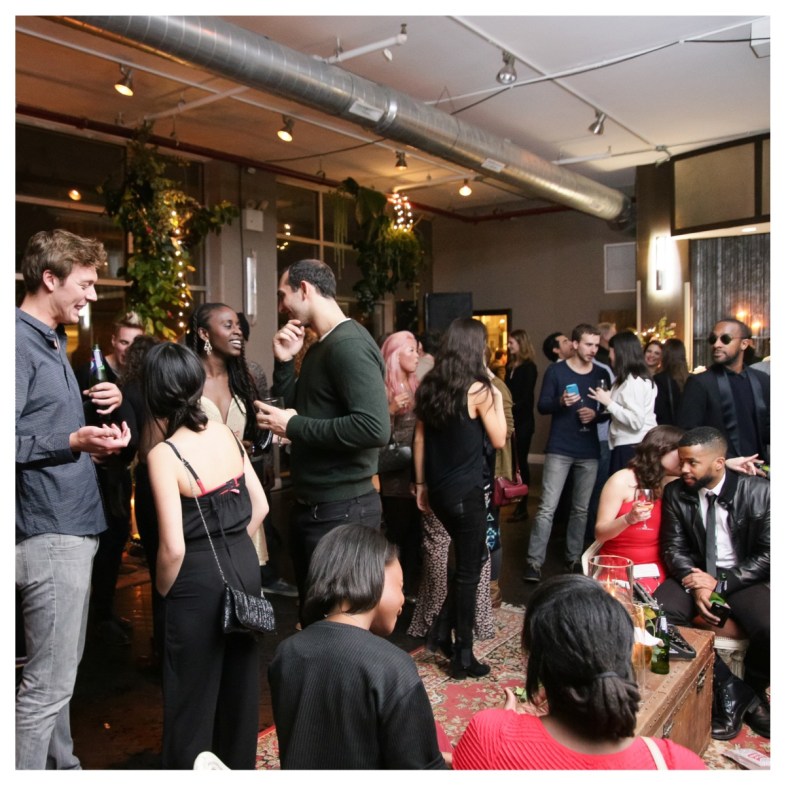 Alex Magnin
Finally meeting people IRL that I've been working with on the internet for a long time.
Annie Antherton
Hearing people's real laughs after you've seen them type LMAO 100x.
Koty Neelis
Male models serving champagne. Views of Manhattan in the background. Cotton candy lips. Dancing and laughing with people I've worked with for months. Putting personalities with faces and writing I've seen online. These are a few of the things that made the night memorable.
Brandon Gorrell
Everything was amazing. I met Charles Warnke. I didn't feel out of place like I usually do at fancy media parties, and no one else looked like they felt that way either. There was something super non-presumptuous about the whole thing while also feeling classy AF. The party was just fun. Mink and Kaitlyn deserve tremendous credit for pulling this off. It couldn't have been done any better.
Peter BD
1.) "endless booze"
2.) "all the servers look like supermodels"
3.) "why did ryan o'connell tell me he's worried about me?"
4.) "i hope the dj plays in love with the coco"
5.) "stephanie georgopulos's shoes are very sparkly"
6.) "the salmon is good"
7.) "i need to drink more so i feel comfortable dancing"
8.) "where is daniel coffeen?"
9.) "gabby bess is here"
10.) "chris lavergne is chill"
11.) "the dj is playing in love with the coco!"
12.) the beautiful servers are singing in love with the coco"
13.) "ryan and stephanie are joining me on the dancefloor and we're dancing to steal my sunshine by len. this moment is so 90s"
14.) "very grateful to chris lavergne for introducing me to daniel coffeen"
15.) "where is my date?"
16.) "i thought crissy milazzo lived in new york?"
17.) "it's been fun watching brandon scott gorrell's growth"
18.) "i didn't like my sweater until alex magnin said he liked it"
19.) "crazy that i got invited to this party and wrote like 5 things for thought catalog in 5 years"
20.) "michael koh is a good guy"
21.) "i'm fucked up"
Mark Kupasrimonkol
The party was like meeting celebrities in real life except you came away thinking everyone was taller, smarter and better looking.
Kim Quindlen
My favorite part of the party was how excited it made me feel about the future of Thought Catalog. And there was also this really nice server who didn't judge me when I ate 12 of those little salmon appetizers.
Email us your favorite moments: party@thoughtcatalog.com.