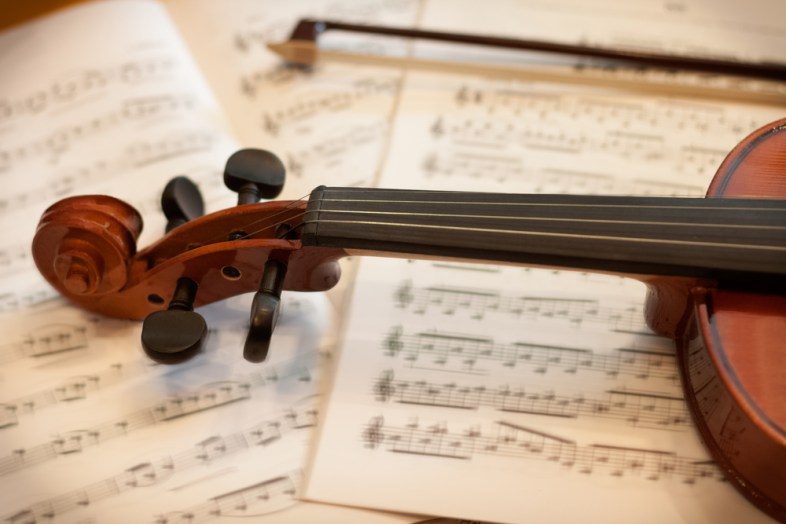 Picture Baltimore's dilapidated public school system, where recently only 14 percent of fourth graders tested at a "proficient" or above reading level for their grade and where only three out of every five high schoolers graduated. Now, picture a classroom in the Lockerman Bundy Elementary School in West Baltimore, where young students are gathered in a room with a variety of musical instruments, being guided through the music of classical masters by experienced instructors. During and after school twice a week, this happens as part of the Baltimore Symphony Orchestra's OrchKids program. These kids are excelling in school, with better grades and test scores than the citywide average.
By any standard of measure, Baltimore's academic proficiency levels for elementary schoolers are abysmally low and reflect an environment that is not conducive to providing a quality education. When elementary school students are not proficient in learning to read, or in learning the basic analytical skills taught by arithmetic, for example, this haunts their academic career in the following years and sets them up for unforeseen challenges and difficulties in the long run. And thus, the vicious cycle continues.
The OrchKids program, the brainchild of the Baltimore Symphony Orchestra's conductor Marin Alsop, offers a gleam of light in this otherwise gaunt scene. It offers some clues into how classical music can be used to help low income children – especially children of color who face additional social stigmas and prejudices – succeed in school. The value of such a program, which is privately funded by the BSO through grants and donations, is twofold.
Firstly, it teaches students that there are people in the world who believe in them. By entrusting a student with a musical instrument and taking the time to teach them how to play it, that student feels like he or she is worthwhile. This is especially important for students who come from single-parent homes, or homes where parents work multiple jobs and are unable to spend time with their children. By practicing a musical instrument, students additionally learn skills applicable to academics – patience, perseverance, etc. According to the Baltimore Sun, "Eighty-four percent of those students who have been in the program for more than three years passed the Maryland School Assessment in math, compared with 76 percent citywide." And the program's dual status as a during and after school program gives the children a place to stay if their parent or parents are working during the evening.
I have studied classical piano since I was five, and can speak to the sense of personal achievement I felt the first time I performed on stage. I had studied Twinkle Twinkle Little Star for months, and as I sat on stage in my little suit and played, I felt like I could do anything. So do the "OrchKids." According to the Sun, "When the program first started, the third-graders would say their goal was to get through middle school, but now they see themselves graduating from college."
The second benefit of the OrchKids program – and free public music education for children generally, is an ideological one. In America, a country that has long prided itself on being a melting pot of cultures and experiences, the classical music world remains remarkably "white," especially lacking an African-American voice. We rarely see black composers' music on major Symphony programs, and we rarely see black performers on stage. When I had to perform a work from the 20th century for a piano exam and requested Scott Joplin's Bethena, A Concert Waltz, the piano department of the Peabody Preparatory sent word to my teacher that Joplin wasn't "appropriate" for the exam.
Its no wonder there are so few black composers and performers – studying a classical instrument is expensive and low income students of color (note that Baltimore's population is sixty-five percent black) are disproportionately affected by it. These students aren't given the opportunity to discover and study classical music in public schools. In upholding this exclusionary system, we are denying ourselves a crucial piece of the American experience; how can we call American classical music "American" without the black voice, and without the black representation in orchestras?
OrchKids is still a relatively small program, but it holds countless potential. Let's rally behind Marin Alsop and the Baltimore Symphony Orchestra and work to create similar programs in other American cities. Let's support a free classical music education for children. Let's do this not only to improve our societies, but also to provide these students with a means of expressing themselves regardless of color or income bracket. It's not just right – it's common sense.