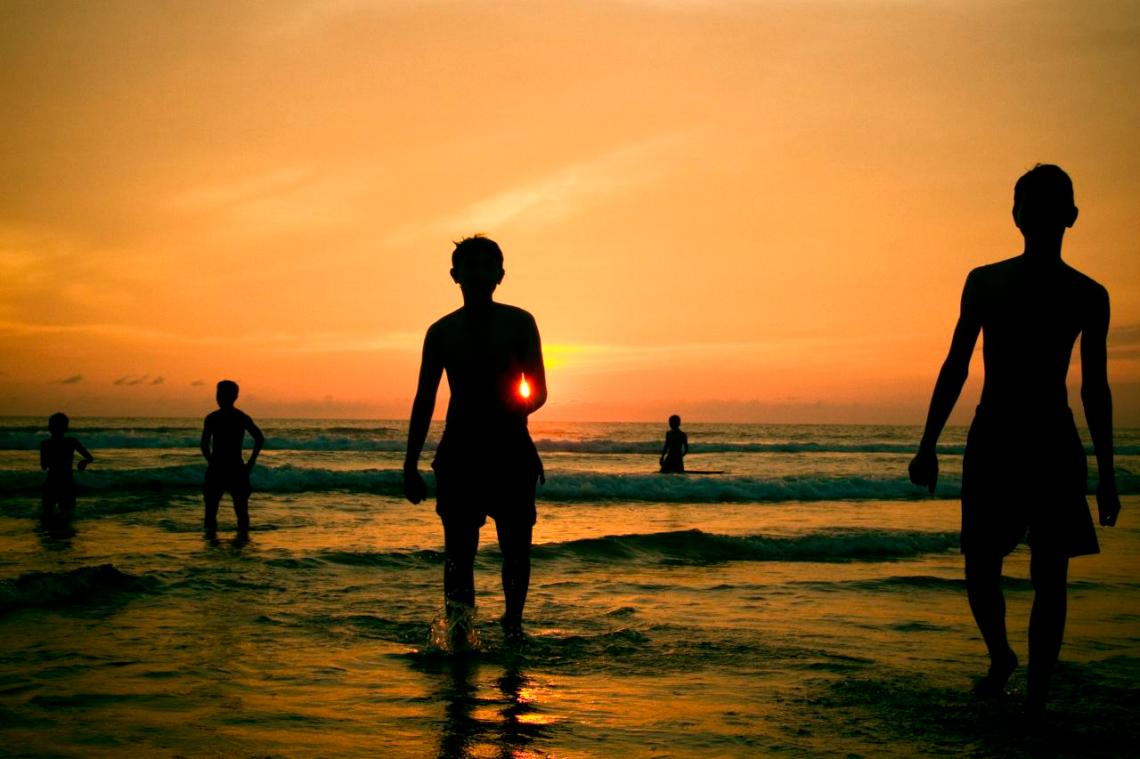 Indonesia is a diverse country. Indonesia is one of the largest and most populated countries in the world. It is home to several islands, ethnic groups and languages. Though the country is predominantly Muslim, the island of Bali is mostly Hindu and home to Indonesia's Hindu minority.
Balinese people are some of the nicest in the world. The friendliness and hospitality of them is unmatched. Despite the several problems the country faces, people from Bali seem eternally cheerful. Every person was amiable, pleasant and seemed more than willing to help us.
Don't go out when you're jetlagged. On my first night at Bali we decided to go to the Rock Bar at the Ayana Resort and Spa. All I remember from the night was falling asleep in the cab, water splashing upwards at the seaside bar, and crashing into bed fully dressed. The pictures came out great though.
The food was amazing. From Chicken Wings to Nasi Goreng to Escargot and Foie Gras at Gardin. The food was consistently spectacular. I didn't think I'd end up eating calamari with fried cashews and pizza with beef pepperoni from a takeout container in Bali but c'est la vie. Don't knock on it till you've tried it—cardboard box eating can be amazing.
The lounges, bars and clubs are world class. Where else can one lounge around on white couches, near an infinity pool, gazing at the sunset off a cliff, drinking piña coladas and eating tapas while listening to samba music? Truly an amazing experience. (Courtesy of El Kabron)
Interesting people are everywhere. From the Spanish DJ to the Aussie on his gap year, there are several nationalities represented in Bali with everyone having their own interesting background and story. Talk to strangers; you may end up making lifelong friends.
Splurge, you're on holiday! There is no shortage of cute boutiques or bigger stores in Bali. Plus, the specialty handmade lace is exquisite and definitely worth splurging on.
Learn to relax. How often we forget to just let go and relax for a while. In the fast-paced world today where multi-tasking and constant rushing are the norm, sometimes we should just learn to let go. I'm not suggesting doing yoga or running off to join an Ashram. Rather, just to take a few moments and breathe once in a while.
Family is important. Even if it may not always seem like it, vacationing with your family is fun. They're good company and some of the most important relationships we develop in life. Bali may seem more like a clubbing destination or a romantic getaway but it can be equally rewarding with family.