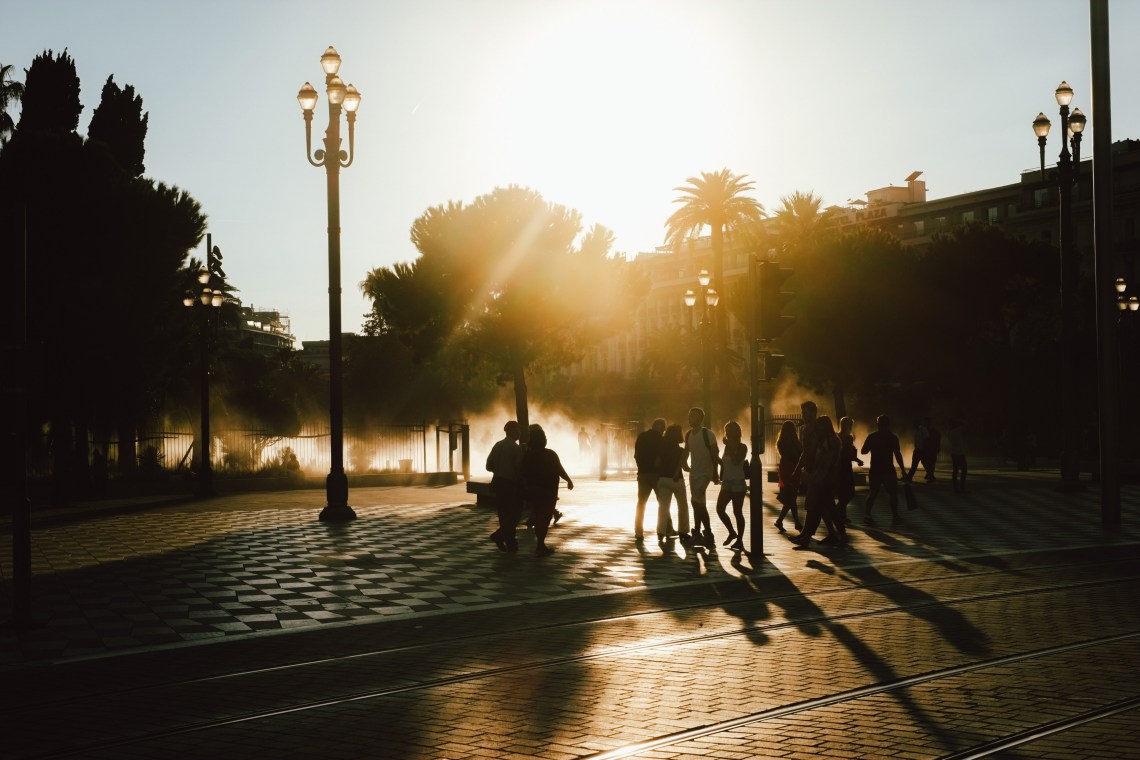 Exploring a new city abroad or within the country is exciting, but also exhausting – airplane flights, luggage, lodging and currency exchange if you're overseas. You have to be on your A game when traveling! Vacations are great, but consider a staycation if you need some time to get yourself together and explore the beauty in your own backyard.
A staycation gives you time off to do whatever you want in your city. I recently took a weeklong staycation and it was amazing! It was just what I needed to wrap up summer and prepare for the busy fall season. And Atlanta is a beautiful city, and often times us residents don't fully appreciate where we are.
Just like a vacation, you must have a plan of what you'll do during your time off. With a staycation you can be more flexible and go with the flow, but you'll still want to have a few goals to check off. Every city is different, but here are seven must-haves for a perfect staycation wherever you live.
Be a hometown tourist.
Explore the attractions in your city that you may sometimes take for granted because you live there. Even if you're town isn't known for something big, look into local shops or restaurants that you haven't been to before. Take a stroll through the park, go to the farmers market, learn more about your city and get involved in making it better.
Enjoy good food.
Say goodbye to the frozen meals and bland sandwiches that you usually bring to lunch during a typical workweek! During your staycation, explore new restaurants in your city, or visit your favorites to thrill your taste buds. Ask your friends, family and coworkers what their go-to spots are to discover other restaurants to try. Then set up lunch or breakfast dates throughout the week with people you haven't caught up with in awhile or new connections. You can also treat yourself to a meal if you want to go solo!
Get moving!
Whether you struggle making time to workout or it's apart of your daily routine, a staycation grants you the opportunity to get some physical activity in. Take a new workout class or go for a morning jog everyday. This break is about taking care of yourself, and what better way to do that than to exercise.
Be a lifelong learner.
From cooking to sewing to digital marketing – there is always something new to learn. Sometimes we get so bogged down with work and our other day-to-day responsibilities that we don't feed our brain with new information. Find something that interests you and learn more about it during your staycation. You can go to a museum or exhibit, take a class, or go to "YouTube academy"– it doesn't matter how you do it, just make sure you learn something new during your time off.
Reconnect and be social.
Hang with old and new friends. Meet for coffee, lunch or happy hour. Turn up at a club or bar at least once! Enjoy the people that you're with and look to expand your circle with more people who will inspire you and help you grow.
Find time to relax, and do what you want to do.
Everyday during your time off shouldn't be jam-packed. The beauty of a staycation is that you're able to go with the flow and follow your heart to determine what you want to do.
Give yourself an opportunity to do nothing. Take naps, sleep in some days, enjoy a nice bubble bath, binge watch a new show. Each day assess how you're feeling and what you have the energy to do. If you'd rather relax at home than be a hometown tourist one day, than do just that. It's YOUR staycation.
Reflect and be still.
Often times, we're busy going through the motions and the hustle and bustle of everyday life. This leaves us with no time to reflect on where we've been and where we want to go. Find a moment to be still during your staycation. Pray, journal, meditate and have alone time with God to get clarity and comfort on things that may be troubling you. You can learn a lot when you're still enough to hear God speak to you.
After my staycation, I went to work feeling like a new woman! I caught up on much needed sleep, received clarity on my calling and built on life-long connections.
Definitely consider taking a staycation this year, or plan one for 2017! It may be just what you need to recharge your brilliance and prepare to slay this season in your life.