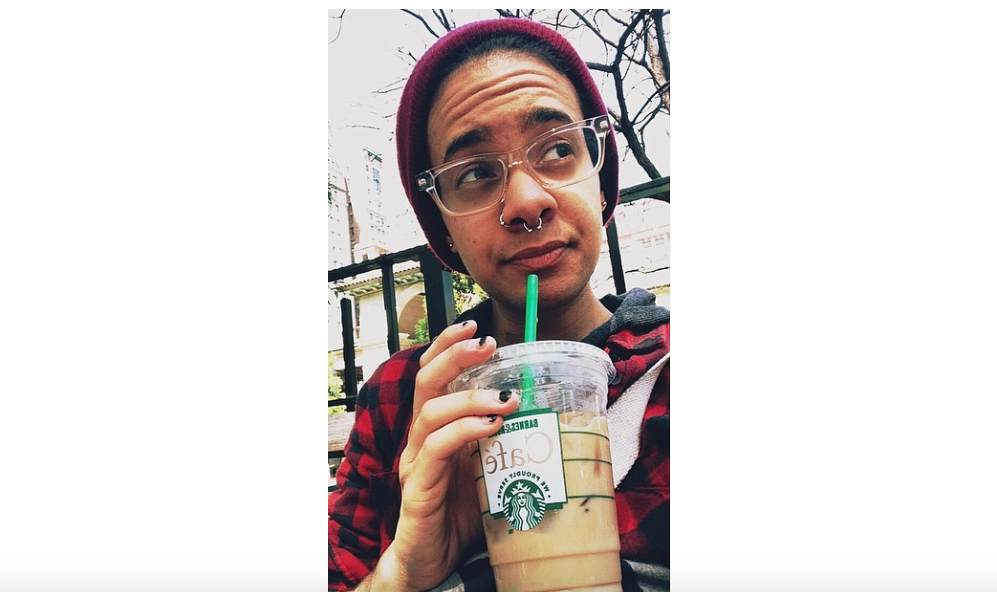 Now Tyler Ford may be most recognized as Ariana Grande's queer, agender BFF who is a dynamite writer, speaker, and has the best style of anyone I have ever seen. Before Tyler's rise to fame, they were just a kid competing on Oxygen's reality television competition show The Glee Project. I don't know about you, but Tyler was my favorite contestant on the short-lived show because they challenged people's expectations and redefined what it meant to be yourself.
Tyler did quite well on TGP, in my opinion, but looking back I'm so glad they didn't get a role on Glee, because the writers, as amazing, as they were, were going to end up putting Tyler's character in a box which would put them in a box when it came to how others perceived them. You may be thinking that scoring a role on a once-coveted television show would not have done that to them, and maybe it wouldn't have, but the odds of being boxed in when playing a character who is challenging the norm are fairly high. That being said, it is fantastic that Tyler did not win TGP, because they are much more successful than those who did end up winning the show or those who were given a role on Glee. Tyler went from being a kid who wanted to sing and dance on well-known television show to an individual who inspires people and challenges traditional societal norms on a daily basis.
Being a queer, agender, and a person of color Tyler stated in 2015, via his diary for MTV, that he wants people to be more aware of their words and behaviors have on others. Although Tyler's focus was the effect the words and behaviors of others have particularly on transgender individuals, it applies to everyone. We have entered a time where our sexual orientation, skin color, and gender preferences offend our neighbors and make people look at those challenging the societal norm as a threat when they are not a threat at all. People all over the world say that the hatred needs to stop, that violence is not the answer, and while those individuals are correct, the hatred and violence towards mankind will not stop unless we help others open their hearts and minds and try to make them understand what it is truly like for the LGBTQ+ community. That, ladies and gentlemen, is why I admire Tyler Ford and others like them. They make their voice heard and inspire those alike and different from them with their writing, messages, and their effervescent personality. I am so glad he went on to bigger and better things and did so without a platform like the television show Glee.