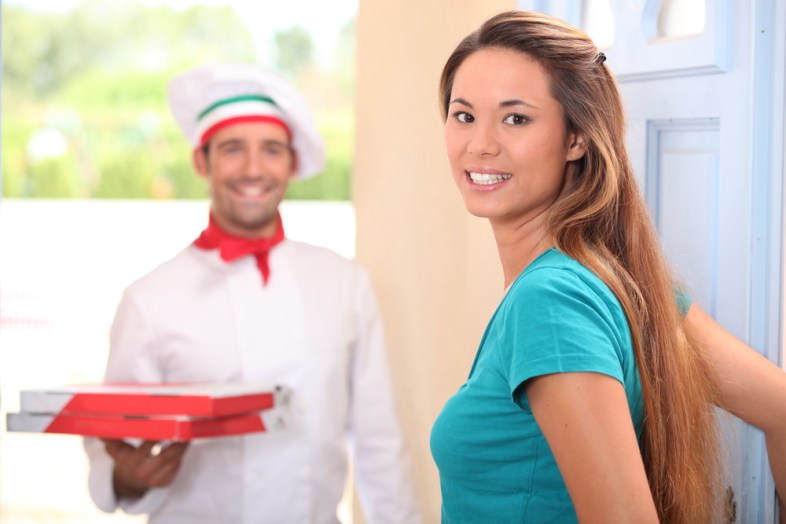 1.
He must have gotten lost. I should have given additional directions on the phone.
2.
He delivered it to the neighbors by accident and they jumped at the opportunity at free food! I'll never pay with my card again.
3.
I have to pee, but what if he knocks on the door when I'm in the bathroom? Then he might leave and all that cheesy goodness would go to waste.
4.
Urination is for the weak. I must persevere.
5.
UGH, WHERE IS HE?
6.
No, seriously. Where is he?
7.
If they don't get here in the next five minutes, I'm calling them back and demanding answers.
8.
Okay, ten minutes. I'll give it ten minutes.
9.
I'm literally starving to death.
10.
I'll just have a quick snack before it gets here; that will keep me sane.
11.
Oh wait, I DON'T HAVE ANY FOOD. THAT'S WHY I ORDERED PIZZA.
12.
I'm dying.
13.
I'm dead.
14.
"Died waiting for pizza"—that's what they'll put on my tombstone. Great.
15.
Do I have to tip him if he's this late? I feel like my whole order should be free.
16.
THIS IS MADNESS.
17.
Maybe there was a car accident. Now I feel awful.
18.
RIP Pizza.
19.
IT'S HERE!
20.
Thank God sweet Jesus lord almighty I'M GOING TO LIVE!
21.
Oh pizza delivery guy, will you marry me?
22.
Mmmmmmmmmm.
23.
Totally worth the wait.