Native American Heritage Month Braided With Thanksgiving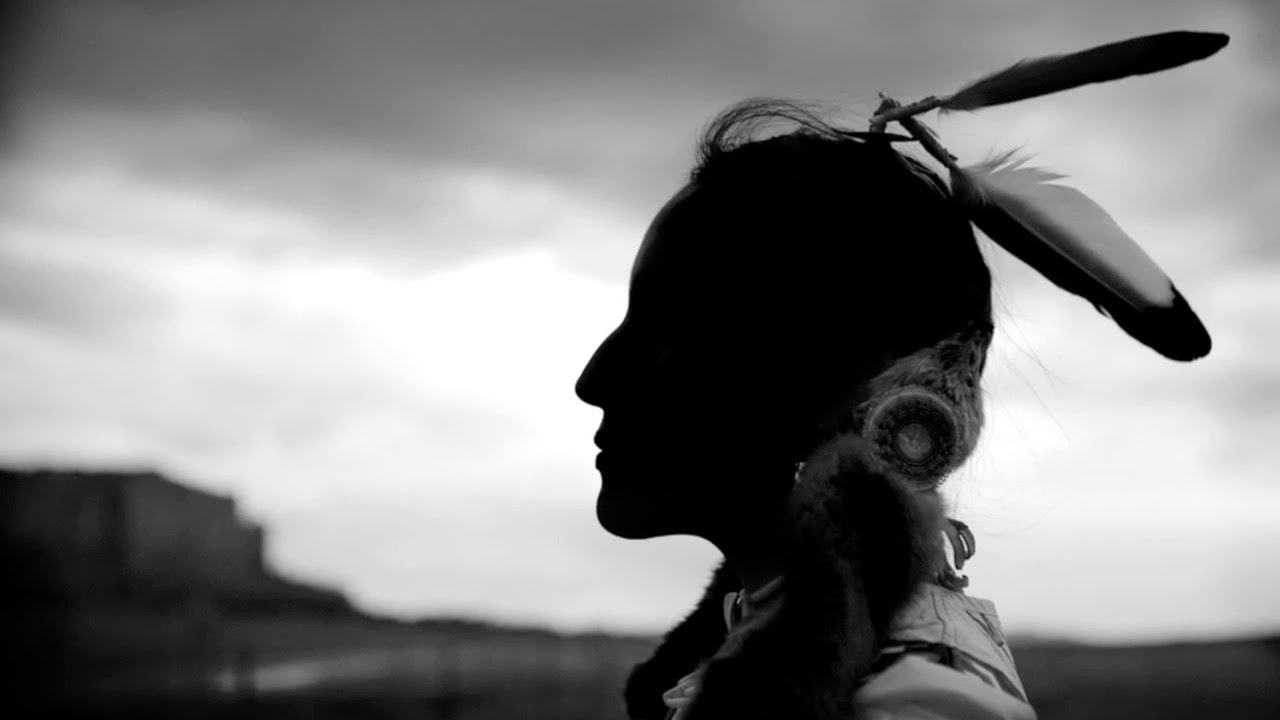 Wind, smelling of wood smoke rattles the yellow leaves off the peach tree. I adjust my glasses, button my coat. My son bounds from his classroom to greet me. Eyes filled with brown warmth, he peeks out from under a cap of shiny dark hair; it's the kind of black that shines red in sunlight.
"Mom, something about this isn't right." He is holding a construction paper headdress fashioned with hot pink and purple feathers. I nod, and run my hand through his hair, pushing the bangs off his forehead. Out of the corner of my eye I see children clutching construction paper pilgrim hats.
With his eyebrows curved in question marks my sons asks, "Have you ever seen an Eagle with pink and purple feathers?" And then we both giggle at the absurdity. It's both funny, and not funny. My son understands the seriousness of regalia, but at age seven it's not his job to carry the weight. As his mother that responsibility belongs to me.
November, the season of damp leaves, slanted sunlight and Thanksgiving is braided with Native American Heritage month. What started at the turn of the century to recognize The First Americans simmered on the back burner until 1990, when President George H. Bush approved a joint resolution designing November as "National American Indian Heritage Month." Similar proclamations have been issued each year since 1994. But thus far, the majority of those I meet within mainstream America continue to be unaware there is something to acknowledge other than the story of "The First Thanksgiving."
I say this not only in sorrow, but in disbelief.
Why do so many families, parents and teachers in America continue to dedicate the month of November with a focus on perpetuating this myth year after year after year?
Native people are connected to history, to family, to land, culture and community. We are still alive. We are still here; we have not disappeared into the past, like the pilgrims did. All of the Elders I know tell me Native People have been giving thanks for as long as people have existed. After the corn was all dried, pumpkins sliced and the wild plums brought in it was a time for "giving thanks." When the food was together for the hard winter months and when the work was all done, they gathered.
We are still alive. We are still here; we have not disappeared into the past, like the pilgrims did.
Yet after the "Thanksgiving" holiday was coined and continues to be celebrated based on a story that does not include factual Native American history, "Thanksgiving" has become a time of mourning for many Native People. It serves as a period of remembering how a gift of generosity was rewarded by theft of land and seed corn, extermination of many Native people from disease, and near total elimination of many more from forced assimilation. As celebrated in America "Thanksgiving" is a reminder of 500 years of betrayal.
I'm within the assemblage of American Indians whose family and Native friends celebrate Thanksgiving. But our focus is not on pilgrims. We don't turn their lives topsy-turvy by making lengthy lists of things needing to be done for what has come to be known as Turkey Day. We aren't in the throng of those who go commercial in the planning. Our celebration is deep-rooted in a simple tradition. Honoring, remembering our ancestors, our history and celebrating the harvest. Our thoughts turn to the Wampanoag people. We feast and pray for the healing to begin.
Each year when the platter of cracked corn, turkey and the pies are brought out, I remember my grandmother's words. "Child," she said, "We're Indians, our culture has been scattered into odds and bits, yet Indian People are determined to keep our life ways alive."
Since no one knows when the "first" thanksgiving occurred, if it were up to me, I'd dedicate the entire month of November focusing on National Native American Heritage, to teach the rich histories of Native Peoples, and I'd let the pilgrims have a day all of their own, in December.

---
This article was first published as an invited guest essay at Mothering Magazine and it has been reprinted by Indian Country Today,  NAFCC  Native American Fair Commerce Coalition, The University of Arizona Press, River Blood And Corn Literary Journal and The Huffington Post.
---