1. The Snowtown Murders (2011)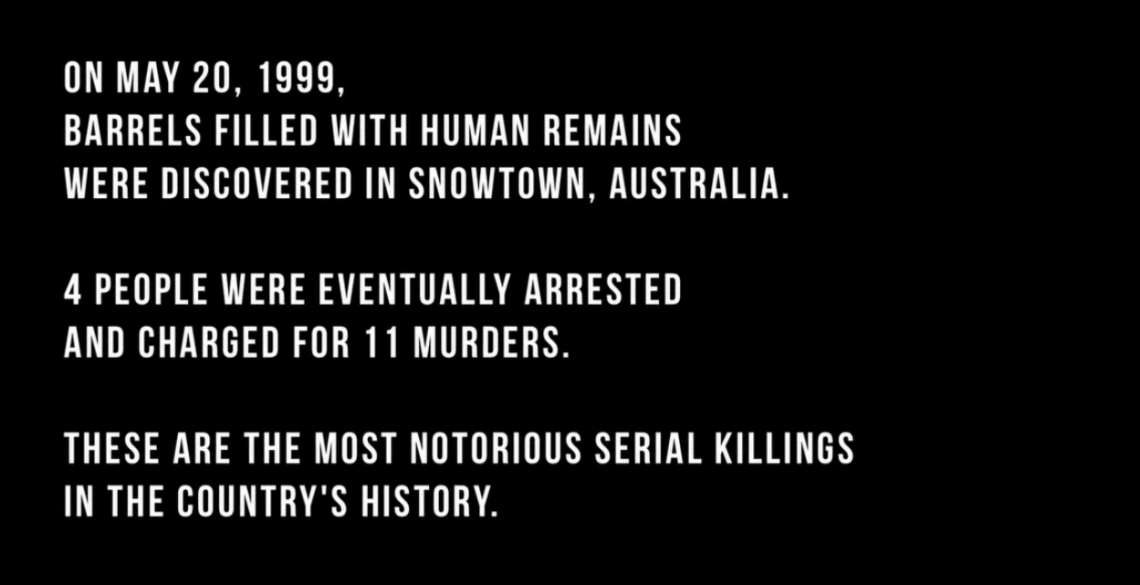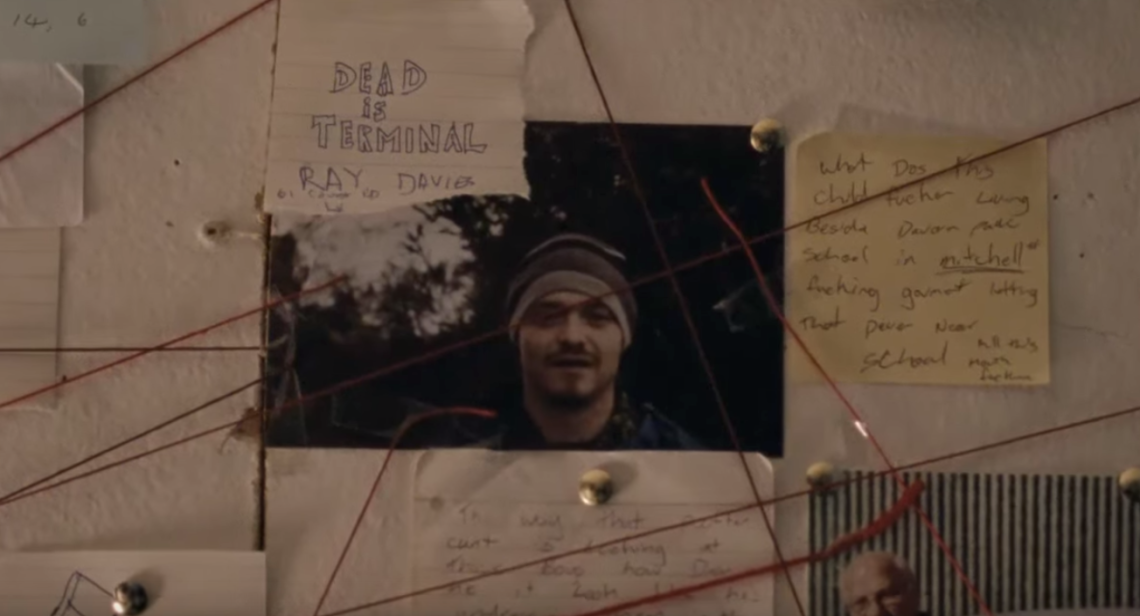 [youtube https://www.youtube.com/watch?v=qcoCTA2IZ7c&w=560&h=315%5D
10 Words or Fewer Summary: Unflinchingly dark story of notorious Australian murder spree
Let me get the adjectives out of the way: startling, raw, mesmerizing, disturbing, unforgettable. The Snowtown Murders, a first-time film from Australian director Justin Kurzel (in their insatiable hunger for young directors to helm their franchises, Hollywood has snatched him up to direct next year's Assassin's Creed), tells the story of one of the continent's most notorious and brutal murder sprees. Kurzel does not shy away from the gruesome nature of these crimes, many of which were perpetrated against suspected pedophiles in an economically depressed suburb. The Snowtown Murders is so gut-wrenching and unsettling in its depiction of both unspeakable inhumanity and quotidian misery that I can't imagine I'll ever be able to re-watch it, but it's also directed with breathtaking visual style, intelligence, and genuine empathy. Daniel Henshall is legitimately horrifying as John Bunting, orchestrator of the murders and one of the most heinous father figures in cinematic history, and Lucas Pittaway is excellent as the confused and abused young man caught under his spell. A real stunner.
2. The Guest (2014)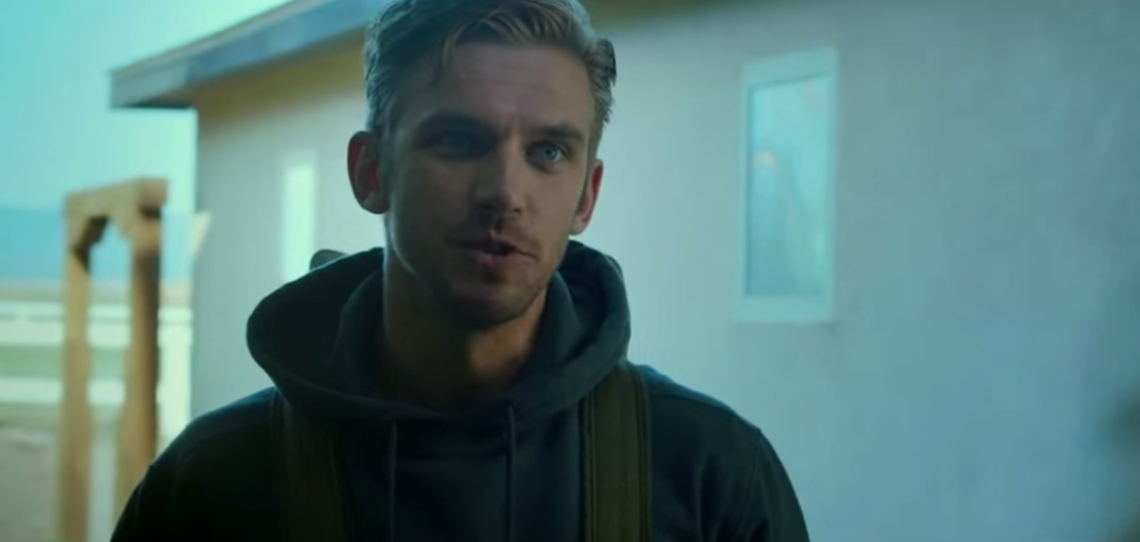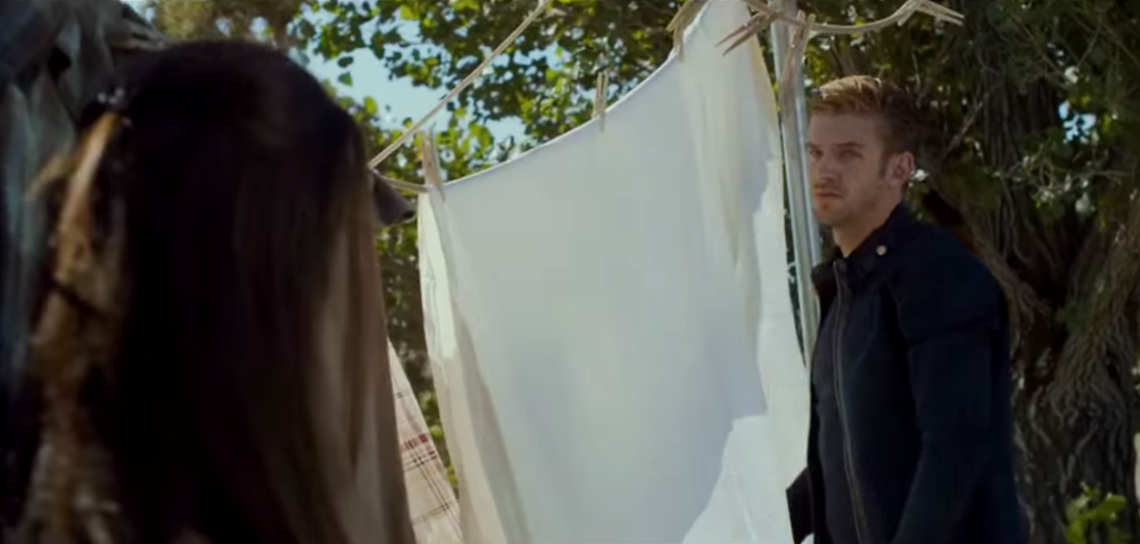 [youtube https://www.youtube.com/watch?v=y0E2Qh6wLS4&w=560&h=315%5D
10 Words or Fewer Summary: Grieving family takes in nice, young man – oops, he's insane
I was totally bowled over by The Guest, a thriller with shades of action and comedy and mystery and horror, released (and largely forgotten) just last year but imbued with the intelligence and style of the finest genre films of the 70s and 80s – I truly think it's one of the 20 or so best films released so far this decade. The director (Adam Wingard) and screenwriter (Simon Barrett) of the promising, but far less polished You're Next reteamed for this story about an Afghanistan War vet who returns home, unexpectedly shows up at the doorstep of his fallen comrade's family, and begins to seemingly solve all of their problems. Dan Stevens (Downton Abbey) is magnetic in what should've been a star-making turn as the unblinking vet who slowly begins to seem less like a knight in shining armor and more like a sociopath with an impressive six-pack. It can be viewed as a metaphor for the sinister intentions of American foreign policy, but the film operates most efficiently as visceral entertainment, a simple but evocative conceit masterfully executed. If only every summer blockbuster could be as exciting, as funny, as fresh, and as invigorating as The Guest.
3. Faults (2014)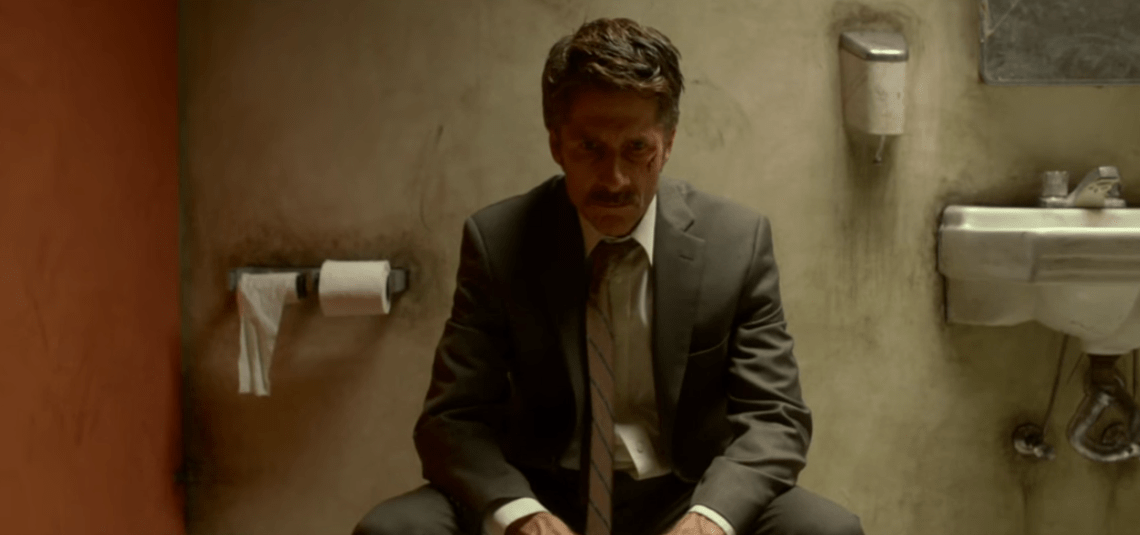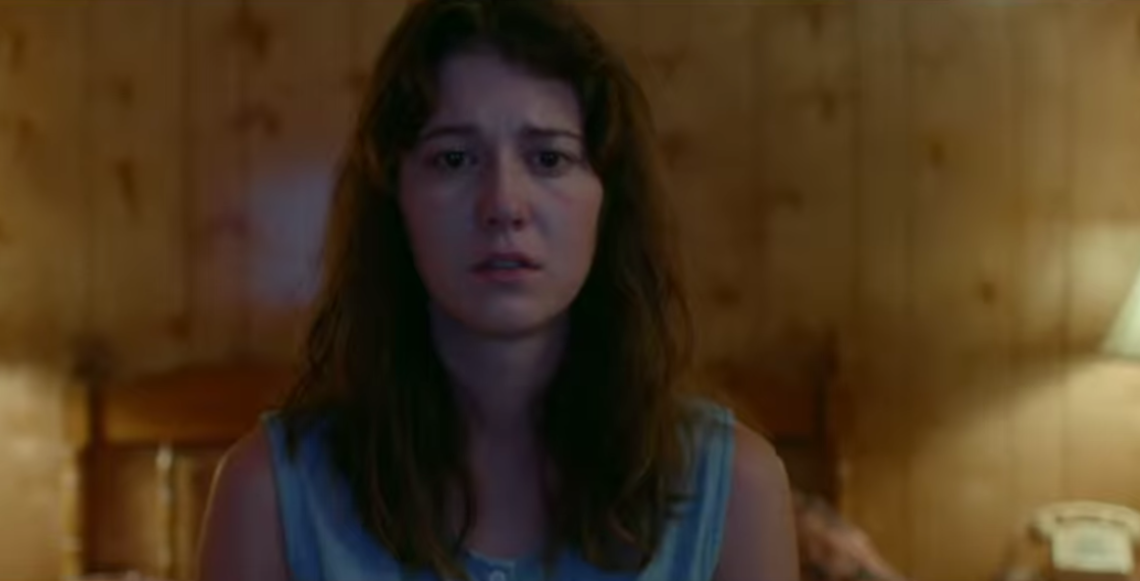 [youtube https://www.youtube.com/watch?v=k-ylsmarMnE&w=560&h=315%5D
10 Words or Fewer Summary: Parents hire loser to kidnap daughter away from dangerous cult
Faults, like The Guest, is an unrecognized New American Classic, overlooked and unheralded because it lacked a faux-indie marketing campaign or appropriately sober and restrained subject matter (as compared to something safe and really shitty, like, say Foxcatcher). Director/writer Riley Stearns's wonderful, eccentric dark comedy follows a cult expert (the spectacular Leland Orser) hired by desperate parents to kidnap their daughter (an equally impressive Mary Elizabeth Winstead), a member of a mysterious cult known as Faults, and deprogram her. That's fertile ground for a fascinating story, but one of Faults' biggest strengths is its out-of-left-field unpredictability and oddness. Faults is primarily a wonderful character study – Leland's Ansel is one of the most broken-down and self-hating characters in recent years, yet he remains human and endearing, and we care deeply about what will become of him and Winstead's Claire. Stearn handles the material with the sardonic wit and nihilistic spirit of the Coen brothers, and his only misstep is an ending that robs the film of an ambiguity that heightens the cryptic spell it casts over viewers.
4. The Unknown Known (2013)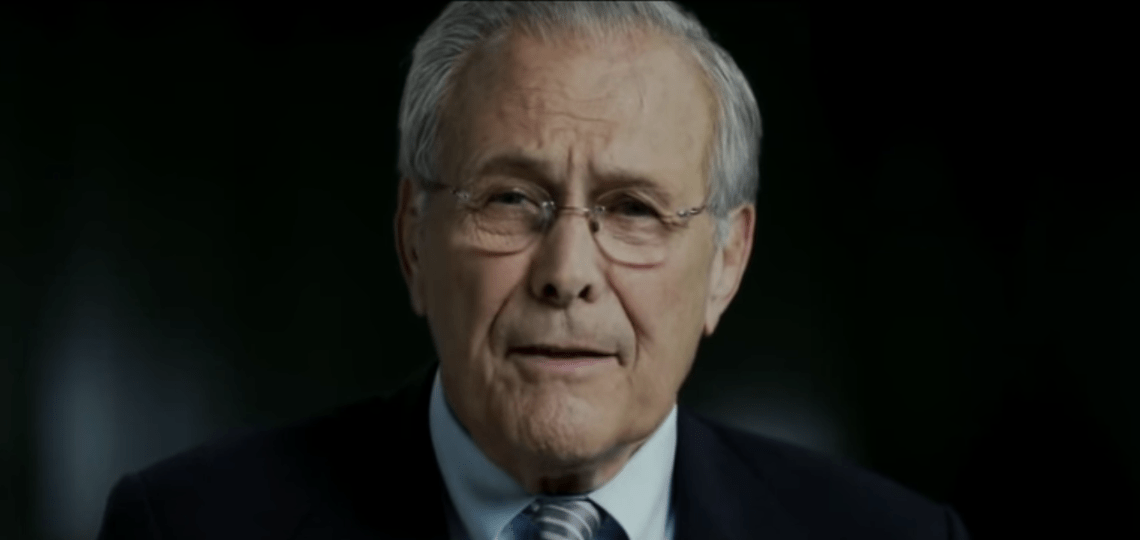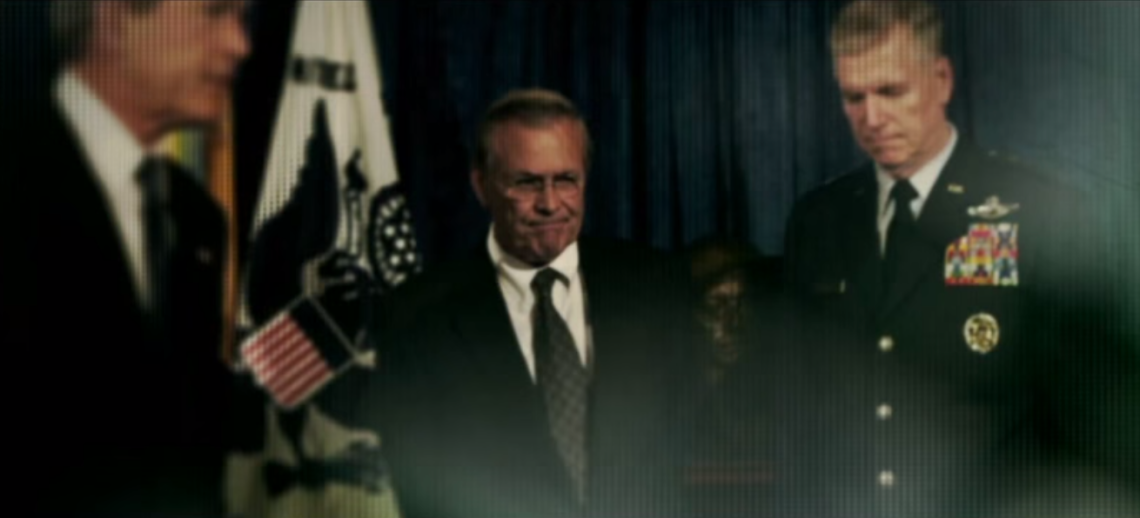 [youtube https://www.youtube.com/watch?v=J-NSyMTpkYI&w=560&h=315%5D
10 Words or Fewer Summary: Fascinating documentary takes on Donald Rumsfeld, American foreign policy
Celebrated documentarian Errol Morris' most recent full-length feature examines former Bush regime Secretary of Defense Donald Rumsfeld, using interviews and excerpts from Rumsfeld's apparently voluminous archive of memos as its basis. The film covers Rumsfeld's entire career, but primarily centers on his highly criticized role in America's foreign relations after 9/11. Morris' typically superb production values, including some fascinating visual motifs and a Danny Elfman score, often undermine Rumsfeld's contradictory rhetoric. But The Unknown Known doesn't paint him as a cartoonish buffoon or a hand-wringing villain – unlike other reviewers, I gathered that he was unconsciously deluding himself with his evasions and redirections rather than the audience. Rumsfeld comes across as an intelligent figure (albeit one with a freakish obsession for dictionaries), either unable or unwilling to extricate himself from a muddled political and moral quagmire.
5. Housebound (2014)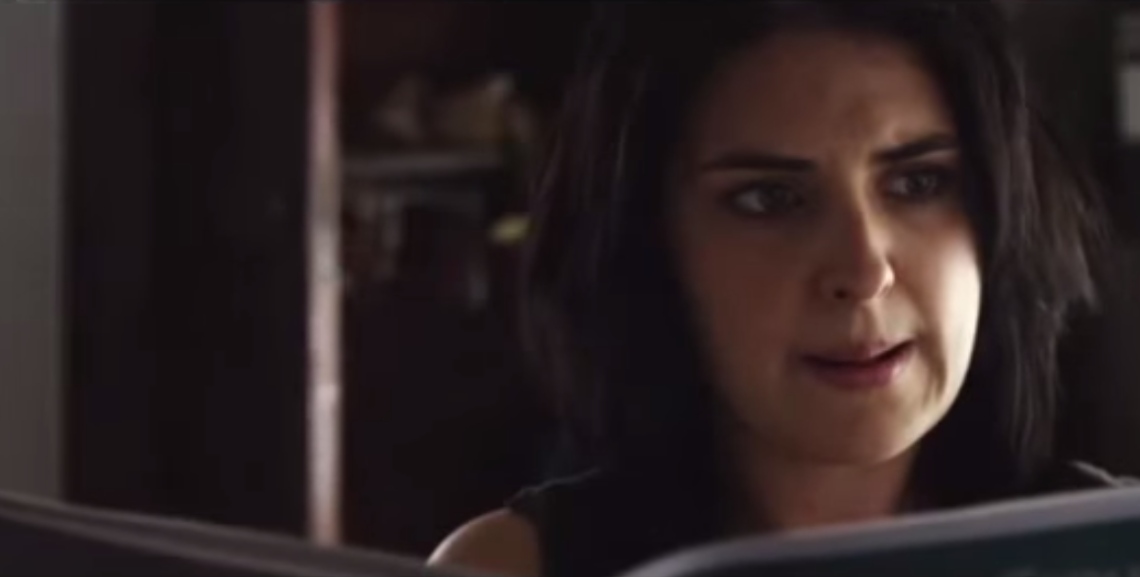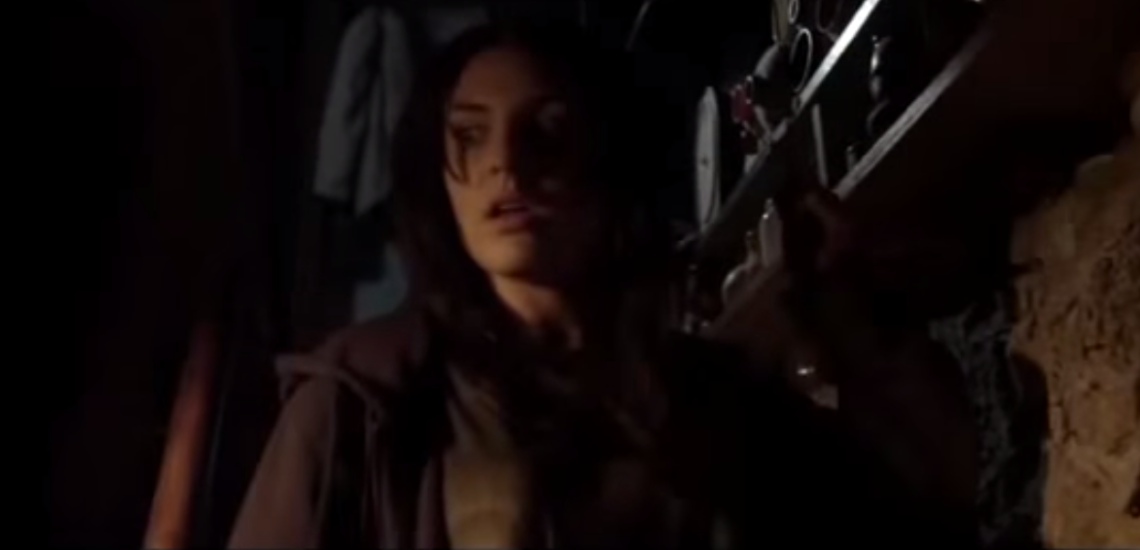 [youtube https://www.youtube.com/watch?v=vX0DsoiXIho&w=560&h=315%5D
10 Words or Fewer Summary: Delinquent sentenced to house arrest – oops, the house is haunted
This New Zealand horror-comedy from first-time director Gerard Johnstone (who also scripted and edited) is quirky, endearing, and highly entertaining. The story follows Kylie, a twentysomething fallen into crime and drugs, as she gets sentenced to 8 months house arrest with her doddering mother and a stepfather she aptly describes as "a cabbage in a polar fleece." What Kylie doesn't realize is that her house arrest will also involve close proximity to ghosts, homicidal neighbors, blathering therapists, and puttering paranormal-investigating ankle-bracelet monitors. The style is definitely influenced by the work of fellow New Zealander Peter Jackson, but Housebound works better as a genuine comedy than Jackson's earlier work. This is a very effective crowd-pleaser – Housebound is drastically more fun than 95% of Hollywood blockbusters, thanks to its genuine unpredictably and finely-tuned comedic chops. Destined to be a cult classic.
6. A Hijacking (2012)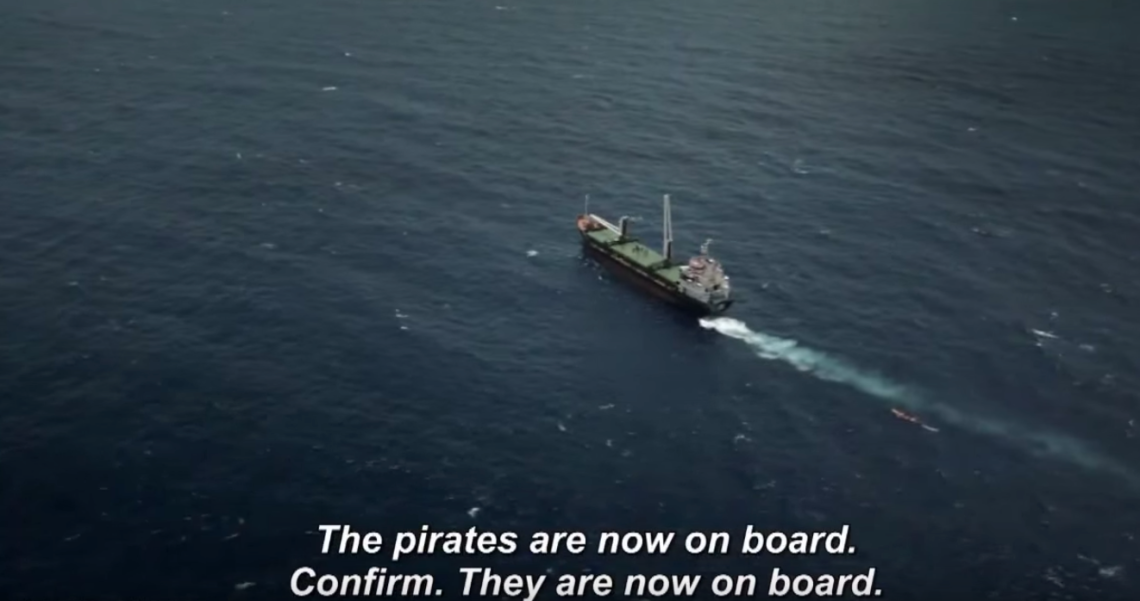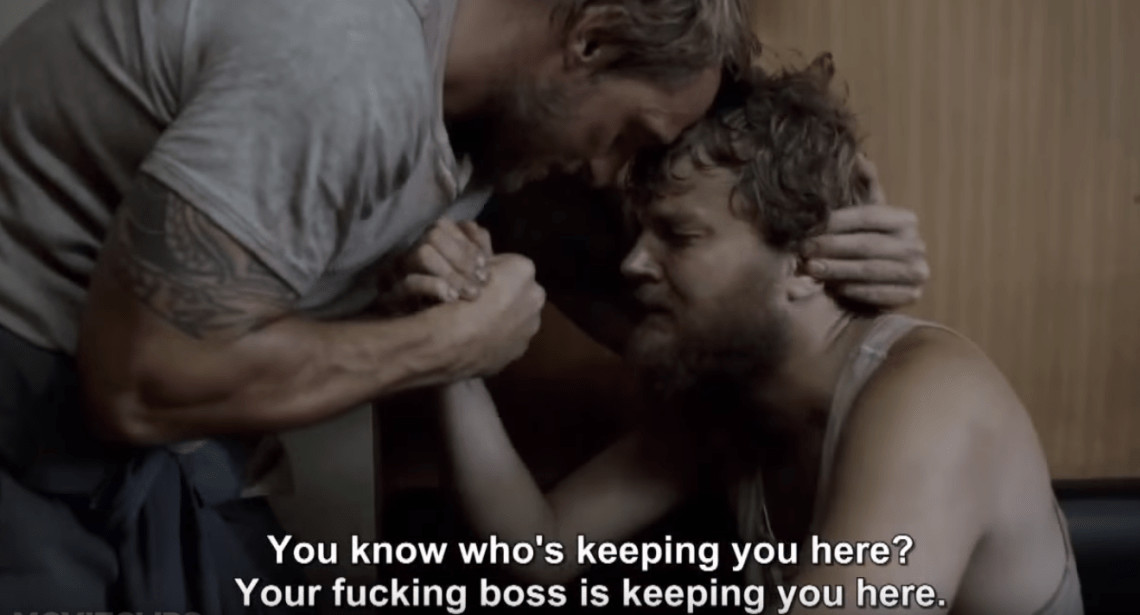 [youtube https://www.youtube.com/watch?v=QcNZsI6-J1I&w=560&h=315%5D
10 Words or Fewer Summary: Somali pirates hijack ship & crew, tense negotiations ensue
It's difficult to watch Denmark's A Hijacking without comparing it to Captain Phillips: both films tell the story of cargo ships captured and held for ransom by AK-toting Somali pirates. While we're playing the comparison game, they're also both excellent. But what separates A Hijacking is that it splits its time between the nightmare unfolding on the ship (told through the P.O.V. of an everyman cook named Mikkel) and Peter Ludvigsen, the impeccably mannered, wealthy CEO of the company that owns the ship. Ludvigsen takes responsibility for negotiating demands with the pirates, and the film gets a lot out of this capitalistic haggling over the value of human lives, observing its effects on the CEO, the cook, and the Somalian interpreter who maintains a cryptic relationship with the other pirates. It is high praise to note that the scenes of grim boardroom meetings are every bit as fraught and riveting as those of the hostages being ordered around at gunpoint. A Hijacking feels highly realistic and is often almost unbearably tense, but its intelligence and sensitivity makes it truly unforgettable.
7. Killing Them Softly (2012)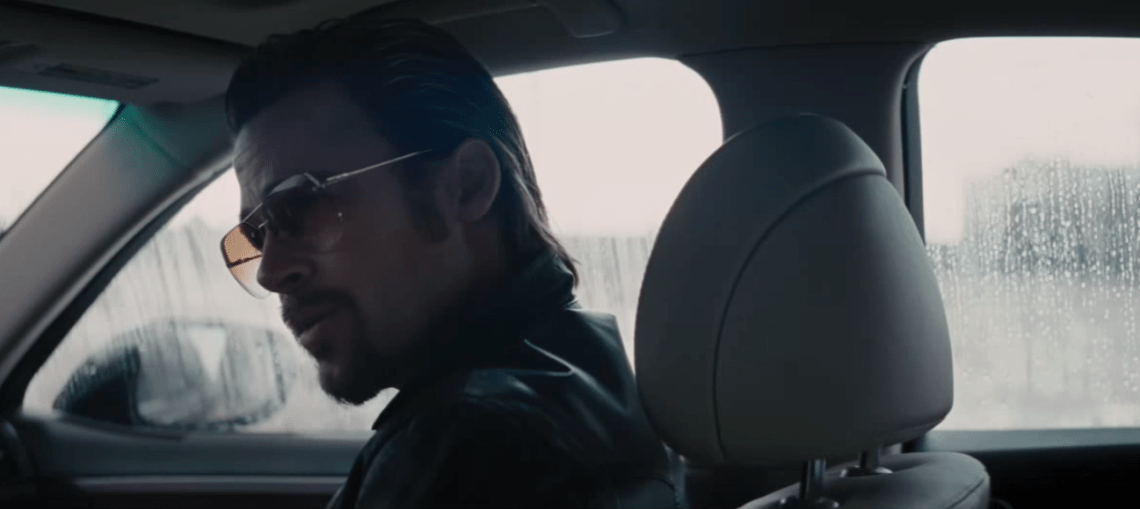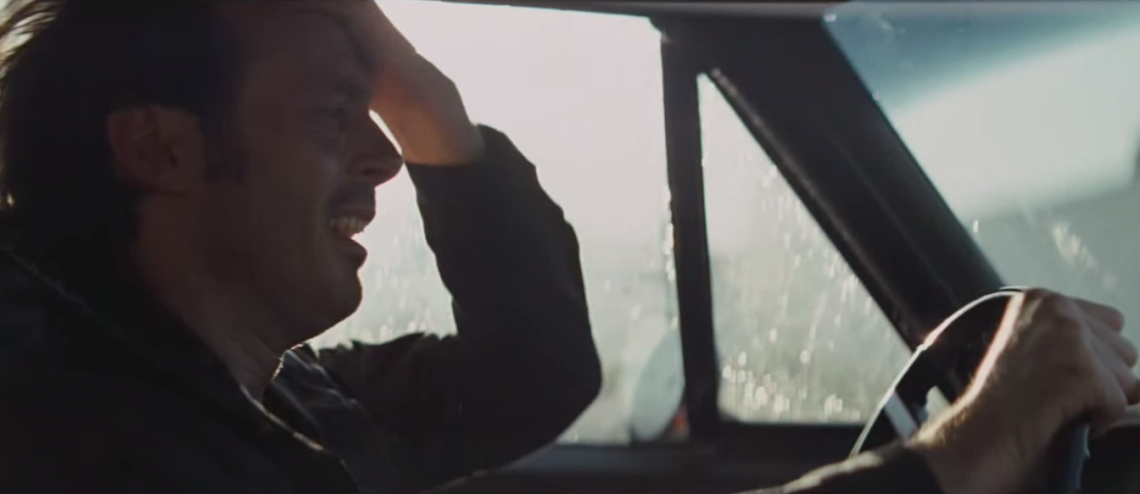 [youtube https://www.youtube.com/watch?v=tDyaNnrgdp4&w=560&h=315%5D
10 Words or Fewer Summary: Mob hires Brad Pitt to kill a bunch of idiots
Killing Them Softly's marketing campaign did the film a disservice and disappointed audiences – while it passed itself off as a trigger-happy crime film starring Brad Pitt, it turned out to be a talky, cynical ensemble crime film featuring a bunch of bumbling goons bickering their way through low-stakes heists and hits. If, like me, you're more intrigued by the latter than the former, you'll be thrilled by Killing Them Softly's intelligent, realistic, and darkly funny take on the American underbelly. Director Andrew Dominik captures the dialogue-heavy character interplay with a verve most directors reserve for action set pieces, and he has assembled a spectacular cast that plays wonderfully off one another (including Pitt, Scoot McNairy, Ben Mendelsohn, Richard Jenkins, James Gandolfini, and Ray Liotta). There is a political message juxtaposing President Obama's campaign talk of hope and community with the economic struggles of these marginal lives, but Dominik makes his point with such repetition and force that it becomes more subplot than subtext. However, what Killing Them Softly lacks in subtlety, it more than makes up by creating such a believable landscape of existential depravity.