10 Words or Fewer Summary: Masked killers terrorize dysfunctional, asshole family
You're Next is not, as I expected, just another entry into the particularly overplayed home invasion horror movie genre. And it really isn't anything special as a horror movie. Here's the catch: it's funny. Really, really funny. It turns out You're Next is a satirical, sadistic comedy – the victims of the invasion are not a winsome couple or a charming family, but a wealthy clan of dysfunctional, self-involved douches. The family's dynamic is hilarious, slowly morphing as the situation worsens from passive-aggressive bickering to full-scale breakdown – it's like The Strangers crossed with a particularly disastrous session of family therapy. Director Adam Wingard uses the terrifying set-up as a means for stringing together absurdist humor set pieces, highlighted by a hilarious performance from Joe Swanberg as the most egregiously awful family member.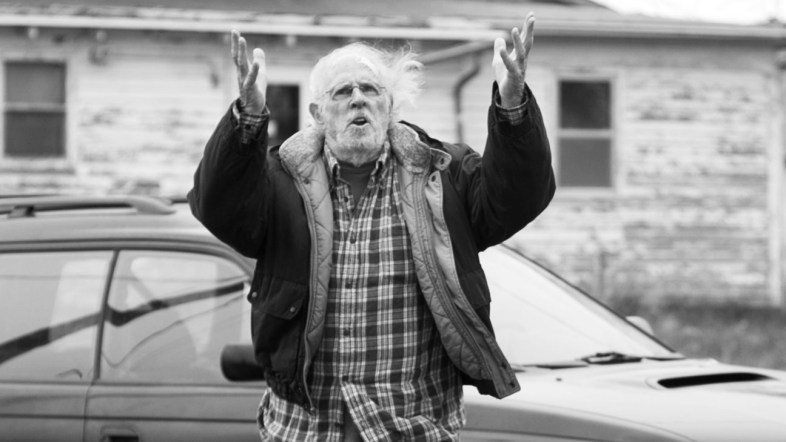 10 Words or Fewer Summary: Son road-trips with curmudgeonly father to collect fraudulent million dollars
Nebraska is the best kind of movie – to use an old standby, "I laughed, I cried." Directed by critic's favorite Alexander Payne (The Descendants, Sideways), Nebraska stars Bruce Dern as a broken-down, alcoholic old man who thinks he's won a million dollar sweepstakes prize, and Will Forte as the affable but ineffectual son who recognizes it as a fraud but agrees to drive him to Nebraska to collect it anyway. Despite what you might think from that summary, Nebraska is not cloyingly sentimental – Dern is an authentically bad family man, grizzled and bitter, and the film's strengths come from acknowledging those faults rather than sugarcoating them. I was so excited to see Forte get this opportunity, and he brings the same pathos (albeit subtler) as he did to his bizarre and pathetic SNL characters. Payne handles their relationship with honesty and poignancy, and, as a result, Nebraska is both the funniest drama and the most heart-wrenching comedy you'll find on Netflix.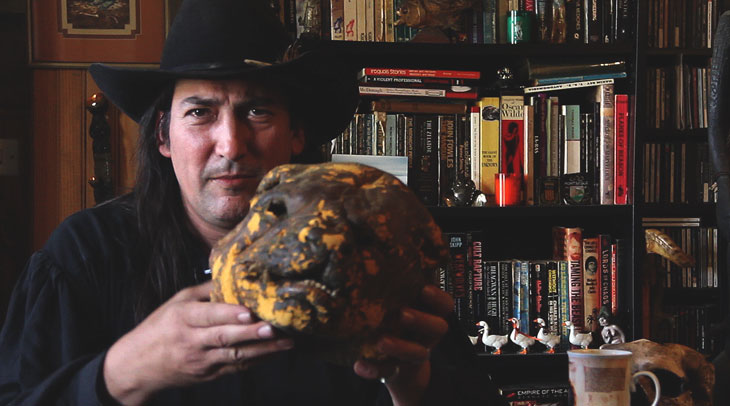 10 Words or Fewer Summary: Documentary follows production of one of Hollywood's most notorious disasters
Ever wonder how some of the worst movies of all-time get made? How much incompetency, egotism, and greed is required to turn out some of Hollywood's biggest disasters? Well, Lost Soul has quite a few answers. This documentary details how 1996's infamous The Island of Dr. Moreau turned from a promising project with an up-and-coming director, exciting script, and strong cast into one of the most hilariously inept and inexplicably bizarre films ever made. In short, all of those virtues wound up strangling the movie: the director was overwhelmed by the size of the film's production, the script was too strange for an increasingly big-budgeted affair, and the cast included Val Kilmer and Marlon Brando, two of Hollywood's most legendary behind-the-scenes terrors. Lost Soul is impressively comprehensive and features plenty of great, absurd anecdotes (like Brando's idea that Moreau should wear a hat in every scene, only to pull it off at the end and reveal himself to be a dolphin).
10 Words or Fewer Summary: Surveillance expert spies on couple he fears will be murdered
During the 70s, Francis Ford Coppola may have had the best decade of any American filmmaker – The Godfather, The Godfather: Part II, Apocalypse Now, and The Conversation. To the uninitiated, the latter may seem like the weak link in that list of undisputed classics, but The Conversation, a deeply unsettling thriller, has long been considered by film critics as one of the finest films of the 70s. It follows surveillance expert Harry Caul (a devastatingly good Gene Hackman) as he takes on a corporate job that may result in the murder of the very people he's observing (sort of a techno Rear Window, if you will). Coppola weaves an ominous web of hallucinatory paranoia and haunting guilt, generating more tension and scares than any modern horror film could ever hope to evoke. Spectacular in all areas – technically immaculate, brilliantly written, and flawlessly performed. If you don't watch this I hate you.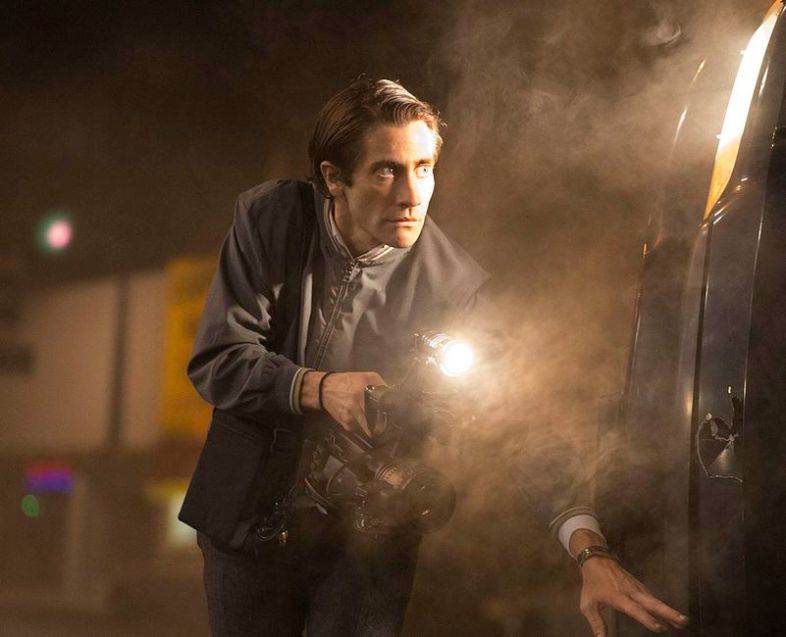 10 Words or Fewer Summary: Psychopath videotapes and sells crime scene footage to TV networks
One of my favorite films of 2014. Like a modernized Taxi Driver transported to the West Coast, Nightcrawler centers on a psychopathic protagonist, isolated and lacking in compassion, who sees the very worst in the world around him. But whereas Travis Bickle detested the filth of 70s NYC and waged his own personal war against it, Nightcrawler's Louis Bloom use the excesses of society as footholds for his own ascent to glory. Anchored by a terrific performance from Jake Gyllenhaal, Nightcrawler is both darkly enthralling and bitingly relevant.
10 Words or Fewer Summary: Man awaits trial in nightmarish court without knowing his charges
Orson Welles famously said The Trial – not Citizen Kane, not The Magnificent Ambersons – was the finest film he ever made. The quote is generally taken with a grain of salt, but this Kafka adaptation would be a worthy pinnacle of any filmmaker. A wonderfully wry and squirrely Anthony Perkins stars as an office worker who awakes one morning and finds himself accused by shadowy cops of a crime that is never revealed to him. He then must navigate a bizarre and confusing court system as he awaits his trial. It's an old cliché to describe a movie as "nightmarish," but it would be impossible to describe The Trial otherwise – it's an odyssey of the surreal and paranoid, with Welles masterfully using set design, lighting, and camerawork to conjure a Kafkaesque fever dream.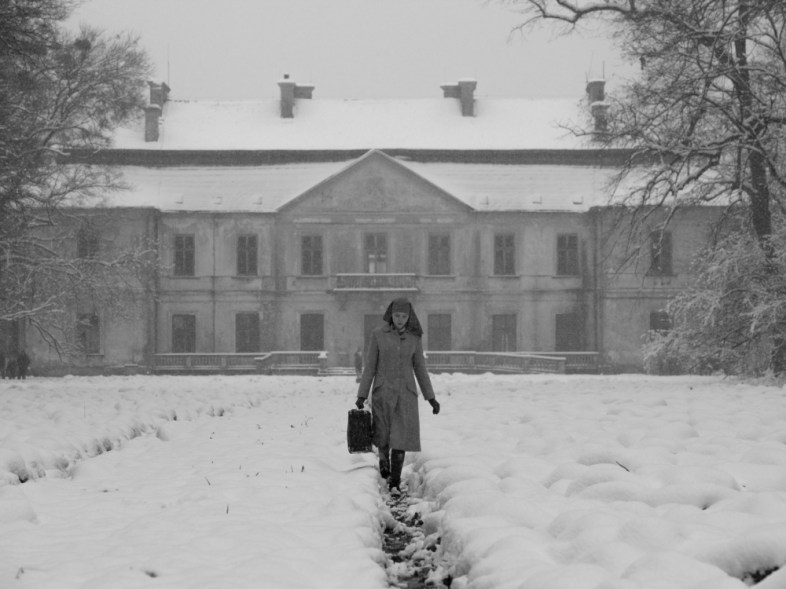 10 Words or Fewer Summary: Young nun learns dark family secrets before taking her vows
Let's get out our checklist: Ida is about a Polish nun (check) and her family's history during the Holocaust (check), in black and white (check) with subtitles (check). Who's still with me? Good, because Ida is a really powerful film, simplistic in its devices but haunting in impact. Despite all of the above information, it's also not overly somber – relatively quick-paced (for an arthouse film) and engrossing, Ida balances its artistic ambitions with dramatic tension. Ida's aunt (Agata Kulesza), a chain-smoking, hard-living judge, gives the movie a sense of modernity and a dose of wit, although her character arc is ultimately the most devastating of all. With beautiful cinematography and fine performances.