1. The Imposter (2012)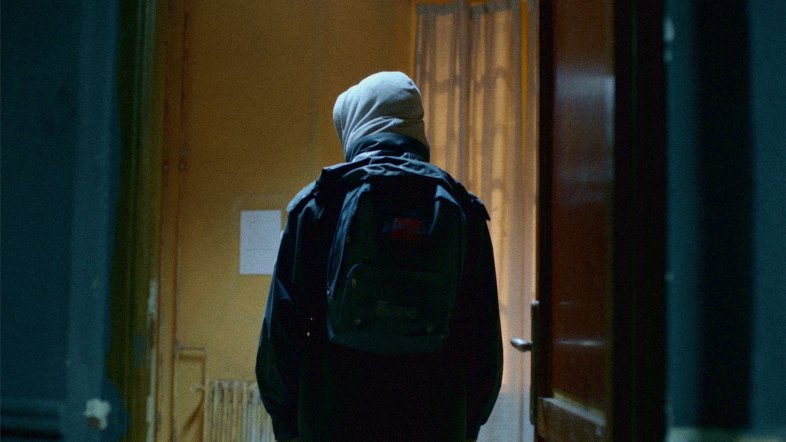 10 Words or Fewer Summary: Creepy French adult convinces Texas family he's their missing son
That plot summary sounds bizarre, right? It is, and the most disturbing part of all is that this is a documentary. I've probably written 100+ capsule reviews like this one for Thought Catalog, all for films that I chose to recommend – and none would I recommend as whole-heartedly as The Imposter. I'm not saying it's the best movie I've ever endorsed, but it's the one I have the hardest time imagining anyone not enjoying. How could a 23-year-old French adult convince a grieving Texas family that he's their 16-year-old missing son, despite looking nothing like him, possessing no knowledge of his upbringing, and speaking in a thick accent? How could he fool authorities and keep the charade going while actually living with the family? To reveal any more of the film's plot would be heresy, and the way director Bart Layton unravels this stunning story is a study in craft and manipulation – I can't think of a film that captivated me more with its unceasing twists and turns. The plot is as unbelievable as it sounds, and, more importantly, as creepy and unsettling and disturbing. The Imposters operates at a level leagues above its documentary peers, with wildly effective editing and cinematic reenactments that would rival any Hollywood thriller. It's ultimately as exploitive of its audience as its protagonists are of one another, but director Layton realizes that even the most gratuitous tabloid saga is rife with the elements of classic mythology – sensational drama and overwrought emotion shaded with psychological and moral complexity.
2. Europa Report (2013)
10 Words or Fewer Summary: Mission to explore Jupiter's moons encounters catastrophe, mystery
Digital effects may be corroding the heart and imagination of big budget science-fiction, but they also allow independent filmmakers to work on a scale previously out of their price range. Case-in-point: Europa Report, a sci-fi indie in which director Sebastian Cordero creates an effective outer space atmosphere on a shoestring budget. Cordero eschews linear storytelling to conjure an ominous mood – a mysterious accident occurs at the very beginning of the film, and we spend the rest of the runtime trying to piece it together, while also following the crew as they undertake further mishaps and inexplicable occurrences. Cordero occasionally bites off more than he can chew – the ending disappoints, for one – but his film is also frequently tense and creepy, with strong performances. Europa Report isn't earth shattering, but it's exciting enough to grab your attention and clever enough to hold it.
3. Frances Ha (2012)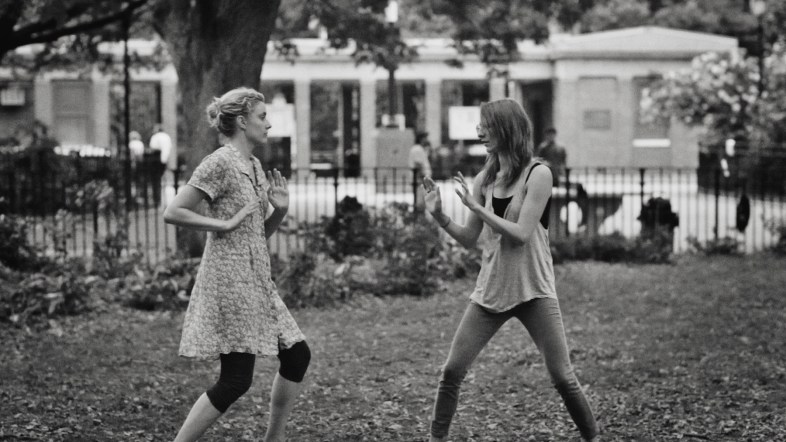 10 Words or Fewer Summary: 20-something Brooklynite loses her friend, boyfriend, apartment, job…enjoys dancing
One of director/writer Noah Baumbach's funniest films (there are loads of great one-liners and throwaway gags), Frances Ha is a real treat. Greta Gerwig (dating Baumbach in real life) and the supporting cast are wonderful, the music is great ("Modern Love"!), and the beautiful black-and-white cinematography lends the film a poignant, bittersweet quality. Ostensibly about the relationship between two women, one moving towards conventional maturity – marriage and a professional life – and the other an artist mired in an arrested 20-something existence, Frances Ha treats friendship with the warmth and depth most films reserve for romance. I smile just thinking about this movie – it's just so sweet and timeless and touching and enjoyable. Yes, these characters are solipsistic and self-serving, and yes, they are still engaging and endearing, and more importantly, very, very human.
4.L.I.E. (2001)
10 Words or Fewer Summary: Troubled Long Island teen gets mixed up with unsavory characters
As a native Long Islander, I've long wanted to see this indie drama which takes its name from the island's titular expressway on which I've spent approximately 592900 hours of my life. L.I.E. didn't disappoint – dreamy and evocative, it has a lucid sense of time and place (turn-of-the-millennium suburbia for disaffected American youths) and posts strong performances from a 16-year-old Paul Dano and the always reliable Brian Cox as a pedophilic stranger with whom he crosses paths. Putting aside the provincial pleasures I got from the film ("Ooh I've eaten at that diner!"), I was impressed by L.I.E.'s nuance and craft. Undoubtedly, the plot, which depicts the film's suburban teens as a sort of JV version of A Clockwork Orange's Droogs, strains credulity. But it's best to think of the story as a kind of modern fairy tale – youth in peril, alternately preyed on and guided by morally adrift adults, with Paul Dano playing Little Red Riding Hood to Brian Cox's fusion of the sinister Big Bad Wolf and the gallant lumberjack. L.I.E. is rough around the edges, but even those flaw contribute to its raw power.
5. Short Term 12 (2013)
10 Words or Fewer Summary: Young social worker helps struggling teens, must confront own demons
I wasn't head-over-heels in love with Short Term 12, an admittedly endearing indie drama about the staff and residents of a group home for teens, but so many other people liked it (it has 99% positive reviews on Rotten Tomatoes) that I feel it warrants a recommendation. Lots of elements of Short Term 12 feel overly contrived for maximum heart-warming effect – the characters feel like caricatures, designed for the perfect combination of troubled angst and tender likeability, and the foster kids are so consciously casted that they look like a real life Burger King Kids club – but despite that, you never get the impression that director/writer Destin Daniel Cretton is being deliberately mawkish. Most likely he just wears his wounded-but-open heart on his sleeve, much like this movie, which seems to have its heart set in the right place. A good sense of humor goes a long away, and helps keep the "after-school special" sensation at bay.
6. Days of Heaven (1978)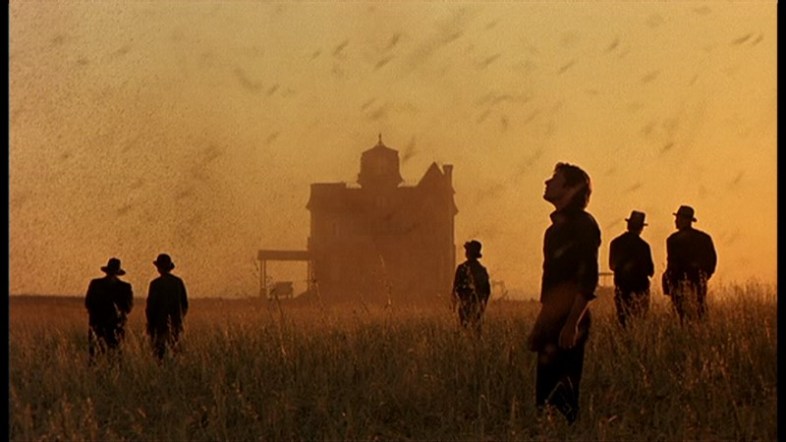 10 Words or Fewer Summary: Betrayal, deception, and locusts on a 1916 Texas farm
This beautiful, lyrical film is like a Terrence Malick primer – somewhat more direct and accessible than the later works of the esteemed and often challenging director. Days of Heaven works all the better because its power is condensed into 90 minutes, unlike some of his more sprawling efforts, yet it retains the hallmarks associated with those classics. The cinematography is, of course, stunning, and Ennio Morricone's score is wonderfully haunting and elegiac. A simple story, seeped in Biblical intonations of morality and doubt, but told spectacularly – Days of Heaven feels like one of the great American novels of the early 20th century, and its subtle power stays with you.
7. Stranger by the Lake (2013)
10 Words or Fewer Summary: Murder amongst French lovers at a gay nude beach
If you've ever wished Hitchcock had set one of his masterful thrillers at a gay nude beach, Stranger by the Lake is the movie for you. I don't think I've ever consciously wished that, but I still loved Stranger, a slow-burn mystery from France, equal parts bizarre and beautiful and weirdly hilarious. Upfront warning: it's extremely graphic, featuring plenty of shots of butt-licking, blowjobs, and even an on-screen ejaculation. I realize that's kind of a deal-breaker for many, but the fact that those hardcore scenes coexist here with gorgeous nature cinematography and subtle, nuanced performances is emblematic of this film's intriguing oddness. And despite the sex and murder, Stranger is actually very restrained, at times frustratingly so. It's a minimalist exercise, right down to a haunting ending that shows little but suggests a great deal: namely, that we are all just groping in the dark, lost and frightened, pausing only to occasionally fuck and kill one another.