Lists like these offer unexpected challenges: do you count someone who was born in the Bronx but raised on Long Island? What about someone who was born in Port Jeff but went to high school in New Jersey? To settle all such disputes, I went by the hard and fast rule of 100% arbitrary subjectivity – I'm ranking people on coolness, for Christ's sake.
Why just guys? My original list was already skewing heavily towards males, so I figured I'd let someone else take a go at an all-female list. I'm also focusing entirely on Nassau and Suffolk county here – sure, Brooklyn and Queens share the island with us, but we all know they've got their own thing going on.
25. Carl Yastrzemski
Contribution to Society: 18 All-Star games, 3000+ hits, Triple Crown winner. Not as flashy as some of the other athletes later on down the list, but it's pretty cool that one of baseball's greatest players was a guy from Southampton with a name like a house painter.
24. John Cassavetes
Contribution to Society: One of the original indie auteurs, Cassavetes directed gritty, low-fi films like A Woman Under the Influence, The Killing of a Chinese Bookie, and Opening Night. He was a pioneer and influenced a whole generation of directors.
23. Aesop Rock
Contribution to Society: This guy Matt Daniels did a really awesome study where he statistically analyzed the lyrics of like every major rapper to determine who displayed the largest vocabulary in their music. The winner? Indie rap hero Aesop Rock. Plus he's like the only guy who gives my high school any street cred.
22. George Sanders
Contribution to Society: No, not the amazing short story writer (that's George Saunders), the guy who created Long Island's very own Pudgie's fried chicken franchise! I don't even know if this dude is actually from Long Island, but he's done at least as much to shape it as those glaciers did thousands of years ago.
21. Daryl Palumbo
Contribution to Society: The opening verse to "Ape Dos Mil." Stream of consciousness musings like, "I'm not impressed, guess I'm not impressed/With which dialect, which dialect marches best/And who reaches heaven in what order/When our kids are baptized in mortar."
20. Errol Morris
Contribution to Society: One of the greatest documentarians of all time. I highly recommend The Thin Blue Line, a Kafkaesque expose of a bungled murder investigation that put an innocent man behind bars. It's like Serial's most distinguished ancestor and it's currently streaming on Netflix.
19. Dave Attell
Contribution to Society: Dave Attell is a comic's comic: hardworking, underrated, smart, dark, and funny as hell. He's been churning out great material for decades now, and he's had some fun TV shows along the way, most notable Insomniac with Dave Attell. Here's Dave killin' it in '99.
18. Rick Rubin
Contribution to Society: Honestly, probably that beard. But his insanely prolific and influential work as a producer for the likes of the Beastie Boys, Johnny Cash, the Chili Peppers, Slayer, Public Enemy, Justin Timberlake, Jay-Z, Metallica, Tom Petty, Rage Against the Machine, Kanye West, Eminem, Weezer, Black Sabbath, AC/DC, etc. gives the face sweater a run for its money.
17. Walt Whitman
Contribution to Society: Having that mall named after him. Just kidding.
"Failing to fetch me at first, keep encouraged; Missing me one place, search another; I stop somewhere, waiting for you."
16. Lenny Bruce
Contribution to Society: His stuff doesn't really hold up for anyone who wasn't there, but you can't argue that for a lot of the hip intellectuals of his era, Lenny was THE coolest cat of the late 50s/early 60s.
15. Judd Apatow
Contribution to Society: His huge role in transitioning mainstream American comedy films from that horrendous period in the late 90s and early 00s to a modern Golden Age revolving around fresh new stars like Seth Rogen, Paul Rudd, and Jonah Hill.
14. Public Enemy (Chuck D/Flavor Flav)
Contribution to Society: Making some of the most politically radical and critically acclaimed music of the 80s and 90s while still selling millions of records. Flavor Flav also invented clocks, for what it's worth.
13. My Buddy Heath
Contribution to Society: Heath was my best friend growing up. One time towards the end of high school, his parents went on vacation and left him like $100 for groceries. He had awesome parties every night and spent all the money on weed and salami. He even took the blame with his parents when they got back and discovered the recliner I'd puke on.
12. Fred Armisen
Contribution to Society: I will admit my love for Fred Armisen knows no bounds. You could always count on him for at least one incredible SNL sketch that would air at like 12:45 and which was so incredibly strange that you felt like there was an 80% chance you were hallucinating it (two favorites: Armisen as the lead singer of a 70s soft rock band called The Blue Jean Committee and Armisen in elaborate makeup as a talking ape named Brutus who has something very shocking to say). Portlandia is great. Fred didn't get the most attention amongst peers like Wiig, Sandberg, Sudeikis, and Hader, but to me he always felt like the funniest and smartest person in the room.
11. Steve Buscemi
Contribution to Society: He's been in too many great movies to name them all, but the cream of the crop are his roles in Reservoir Dogs, Fargo, The Big Lebowski, and, yes, Billy Madison. Buscemi's appearance alone connotes weirdo loser, but although that bizarre and beleaguered countenance never changes, he can use it to conjure a variety of characters. Buscemi can be the homicidal maniac, the endearing dweeb, and everything in between – he's one of the best character actors of his generation.
10. Jim Brown
Contribution to Society: ESPN had him at No. 4 on their list of the Greatest Athletes of the 20th Century and a lot of people consider him the greatest football player ever. And let's not forget his role as the flamethrower-toting Fireball in the seminal Arnold Schwarzenegger classic, The Running Man.
9. Alec Baldwin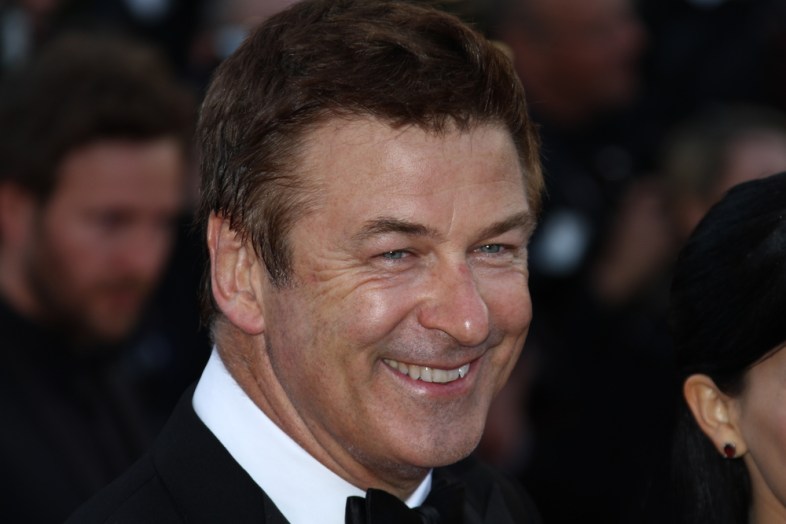 Contribution to Society: Being one of the all-time best SNL hosts ever has to be at the top of the list. But I'm partial to his small, but incredible performances in two of my favorite movies: his role as a vicious alpha male salesman in Glengarry Glen Ross ("Put. That coffee. Down.") and as a vicious alpha male police captain in The Departed ("Who the fuck are you?" "I'm the guy who does his job. You must be the other guy."). In my original draft of this list, the other 3 Baldwin brothers fell just outside the top 800.
8. Jerry Seinfeld
Contribution to Society: I was never a huge fan of his observational stand-up, but Seinfeld was incredible – when was the last time something so popular was so good?
7. Billy Joel
Contribution to Society: I know I'll catch some flack for putting the patron saint of Long Island anywhere but #1, but it's my list, so deal with it. I love me some Billy Joel, I just think the people ranked above him are even cooler. And, for my money, you can't beat "The Longest Time."
6. Thomas Pynchon
Contribution to Society: Everything about Thomas Pynchon is cool. He writes insanely dense and intricate fiction that is extremely challenging, but also jam-packed with sex puns and obscure pop culture references. Widely considered one of the world's greatest living writers, he's a notorious recluse whose only public appearance in decades was voicing himself on The Simpsons. Paul Thomas Anderson adapts his novels into movies starring Joaquin Phoenix. THOMAS PYNCHON I WANT TO BE YOU
5. Method Man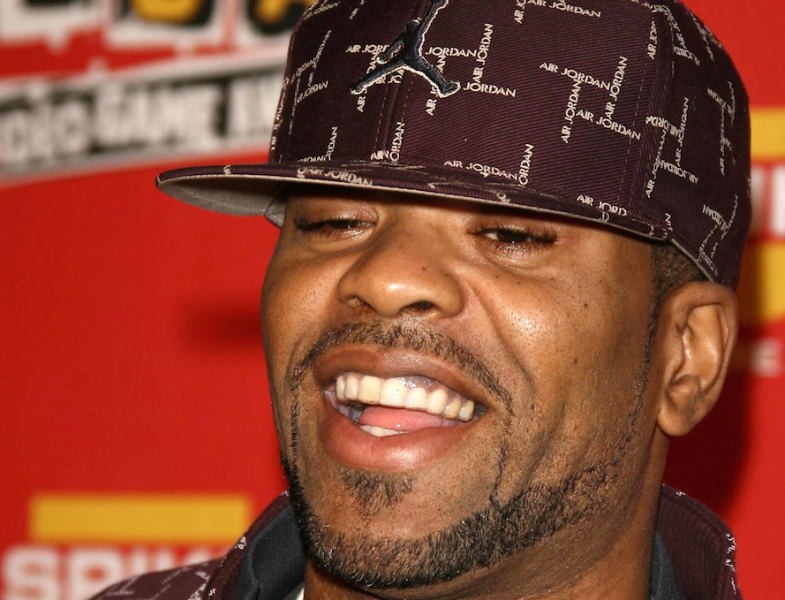 Contribution to Society: When you are noteworthy amongst the members of the Wu-Tang clan as being particularly cool, you know that you've achieved some kind of transcendent level of coolness – standing out amidst that kind of company is like being the UFC fighter with the best tribal tattoo. And let's not forget his role on The Wire.
4. Mick Foley
Contribution to Society: Besides getting thrown off the Hell in the Cell that one time by the Undertaker and having his tooth go through the roof of his mouth and come out of his nose? Or the years he spent toiling on the Japanese hardcore wrestling circuit, getting set on fire and hit with barbed wire bats? Well one time I saw him at an indie wrestling show in New Jersey and he borrowed a dollar from me to use in a vending machine. To pay me back he got on the phone with my friend and made fun of him. That was pretty neat.
3. "Dr. J" Julius Erving
Contribution to Society: Dr. J is to slam dunks what I am to seasonal depression – he revolutionized the form. He was flashy as hell, but also unquestionably one of the greatest players ever. Watch some of his finest dunks – despite the fact that the video quality is on par with your home video of Christmas '88, you can still bear witness to Dr. J's freakish athleticism.
2. Lou Reed
Contribution to Society: The Velvet Underground might be the coolest band of all time – they hung with Andy Warhol and jammed on some of the grimiest, rawest, and most oddly beautiful tracks of the 60s. Lead singer Lou Reed had electroshock therapy when he was a teenager to "cure" his bisexuality and once made an album comprised entirely of guitar feedback because he didn't give a shit what you thought.
1. Rodney Dangerfield
Contribution to Society: Dangerfield, the king of one-liners, quit show business in his late 20s after a decade of failure to become an aluminum siding salesman. He didn't restart his career until the age of 40, creating the persona that made him famous – a beaten man, mocked and disparaged by everyone he comes in contact with. He apparently walked around everywhere wearing nothing more than a robe. He loved weed (he wanted to name his autobiography My Love Affair with Marijuana). His role in Caddyshack overshadowed performances from in-their-prime comedic superstars like Bill Murray and Chevy Chase. Dangerfield was the epitome of everything I consider cool – brilliant but trashy, hilarious but tortured, old but really high. Let's end with some of his finest one-liners:
"I was tired one night and I went to the bar to have a few drinks. The bartender asked me, 'What'll you have?' I said, 'Surprise me.' He showed me a naked picture of my wife."
"I bought a used car. And found my wife's dress in the back seat."
"I remember the time I was kidnapped and they sent a piece of my finger to my father. He said he wanted more proof."
"I went to the doctor because I'd swallowed a bottle of sleeping pills. My doctor told me to have a few drinks and get some rest."
"A girl phoned me the other day and said 'Come on over, there's nobody home.' I went over. Nobody was home."
And, of course, the immortal Caddyshack line: "You're a lot of woman, you know that? Yeah, wanna make $14 the hard way?"