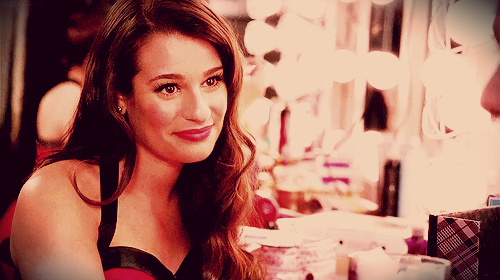 Listen, I don't believe in guilty pleasures. I am proud of any show I watch religiously. Thus, I have no shame in admitting I love Glee. I don't care if I'm 25 years old. It obviously isn't just me though. Glee, a highly polarizing show about a high-school glee club, has inspired an almost cult like following of 'outcasts' who feel they are seeing themselves represented on television for maybe the first time. Whether you find Glee inspiring, or, intolerable, there is no doubt some of Glee's characters were much needed in the television sphere.
Rachel Berry's character on Glee started as awkward, annoying, and incredibly ambitious. Of course, as she matured, these personality quirks become more loveable and less off-putting. Despite her personality, Rachel has always shown us even the not-so-cool girls can make powerful moves if they are passionate.
Rachel taught us practice makes perfect, ambition pays off, and even a so called loser girl in high school can achieve success. She showed us ambition is a good thing, even if it doesn't exactly win you friends. If you want something, you have to fight for it. We saw Rachel do this repeatedly through the years when it came to love and performing.
What was refreshing about Rachel was she wasn't concerned with fitting in. Rachel's unapologetic personality raised her from a "Lima loser" to a Broadway star. Watching her blossom was truly a treat for 'bossy' girls, who identified with Rachel everywhere. She eventually learned the value of friendship and why depending on people is crucial, but she never lost her drive. Even when her confidence lacked, she had chosen to surround herself with loved ones to keep pushing her forward. Don't even get me started on the New York send off with Finn and the others wishing Rachel the best as she left to pursue her dreams. Too many damn tears. Ugh.
Rachel started in season one as an ugly duckling (though Lea Michele is far from ugly.) Rachel Berry's fashion staples included sweaters with ponies on them. Yes, ponies. Her closet was comprised almost entirely of schoolgirl skirts, headbands and preppy cardigans. She was uptight and guarded. Her exterior matched her interior. As Rachel matured, so did her style. Hello, fitted blazers and gorgeous bright dresses. In this final season of Glee, Rachel is an inspiring leader who has come into her own. Her transformation is clear from the inside out.
What Rachel showed young girls is ambition is powerful and nothing to apologize for. She showed us being career focused, instead of popularity focused, in high school is an option. For those who craved a role model willing to stand out among the rest, Rachel provided exactly that.
With Glee's finale airing this week, I'm going to miss Rachel. Her tenacity is something special – something girls and women like myself need in the sea of one dimensional TV characters.