Screenshots brought to you, once again, by my perfectly batshit, boss best friends.
1. When he tries to bribe you with weed…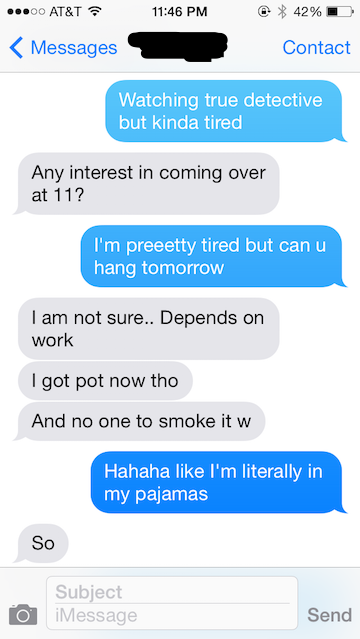 2. …But u already high:
3. When his wit rivals his sex appeal: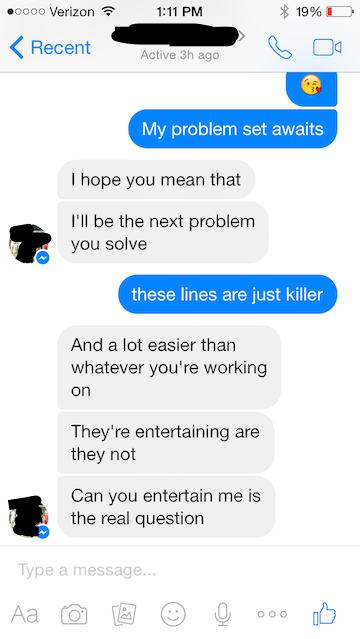 4. When u lose that tracking device he planted in u:
5. When he's shit out of options…so he resorts to texting you Drake lyrics )':
6. When he's spontaneous AF!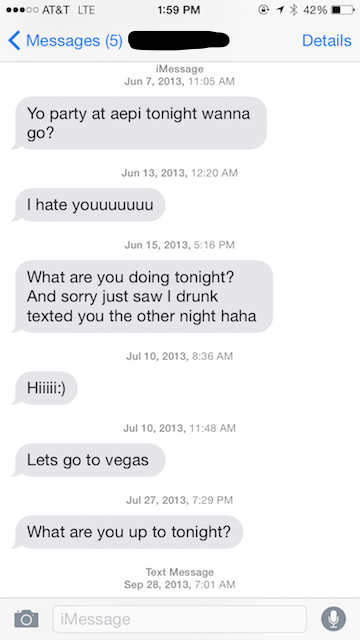 7. When somebody seriously needs to get this bitch a Dasani (thiiir. stay.):
…Please. Anybody. The Dasani.
8. When he's just tryna sext midday, and you're just tryna change the subject:
9. When seasons change, but his love stays the same <3:
10. When you meet him on Grindr, smh: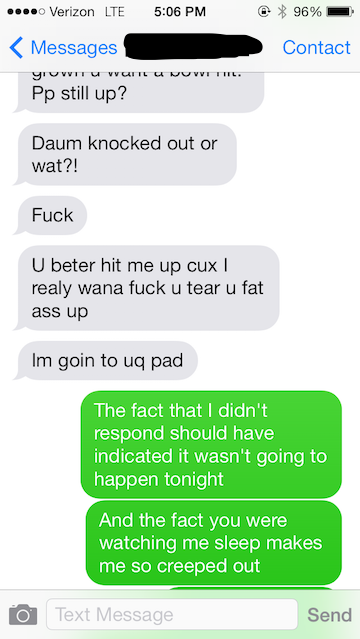 11. …When you meet him on CZECH Grindr, smFh:
12. When he "forgets" his shoes at your place…???
13. When he literally just wants to keep you in the loop:
14. When he's literally so obsessed with u rn:
15. When he's a wee bit slow:
16. When he wants to take you to fuckin' dinner cuz you're a lady and he's a gent:
…Like, seriously. This guy's a knight in shining fucking armor:
…SERIOUSLY. You've got a a red-blooded, strapping mafuckin' PRINCE CHARMING on ur hands (Seriously. Ur friends can even tag along, u lucky slut!):
17. When HE's over YOU, and he won't let you forget it: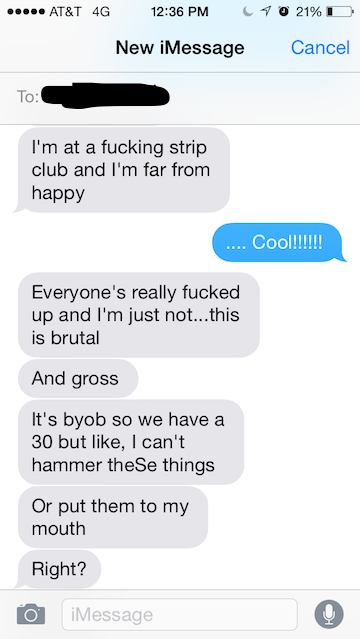 …Because he's actually crazy rn:
Like…actually.
18. When he was "playing shot or text last night…" (yaaa OK):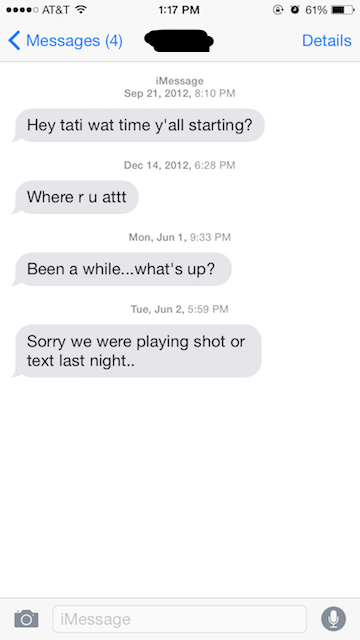 19. When he's just got "some stuff" to say, poor thing:
20. When he misses u (criiinge):
21. …When he has a girlfriend…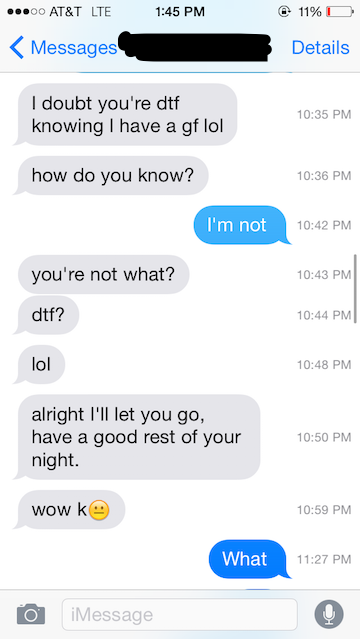 22. When he's faaar too nice to fuck with a girl like you:
23. When he just wants to hang…..NO PRESSURE:
24. When he's harboring some late night regret:
25. When he's a little confundido:
26. When he's hopelessly ambitious:
27. And, finally, when he just wants some GD nudes:
Pleeease?:
Aaand that's all he wrote. Night-night, Thirstiest Boys Of 2015.