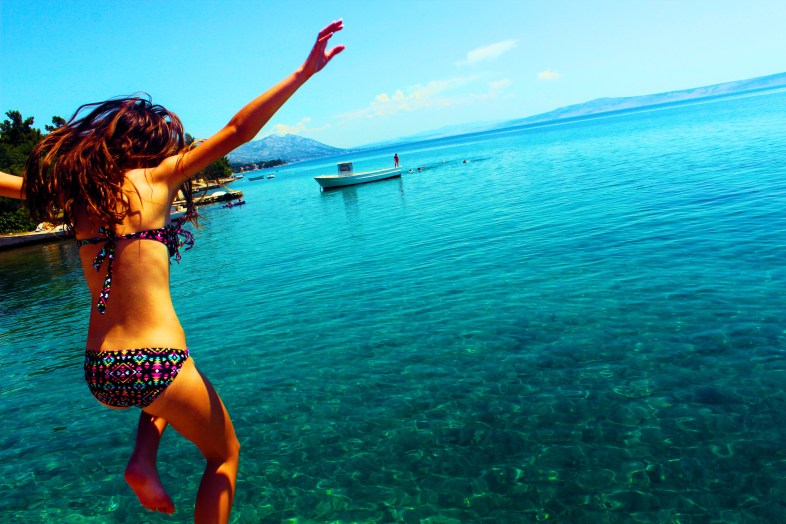 To the Souls Who Cannot Wait to Travel,
I'm talking about the people who do not have the leisure or expenses to travel, but have such an extreme case of wanderlust, it's unbearable. You feel stuck in your routine of things on a daily basis and can only dream of going out into the world and exploring its vastness.
The yearning to walk down cobblestone streets with an evening breeze so foreign to you, all you can do is smile at the thought of being so far away, yet feeling right at home.
The urge to hop on the next plane to an historic European country or a desolate island in the middle of the clear, blue caribbean ocean. Backpacking on miles of trails or sipping your favorite fruity drink on the beach; it all sounds like an impossible, unachievable dream, but it does not have to be.
Like the old saying goes, "If you want it, go get it." Life is not meant to spend in one spot. This world contains treks and trails unseen by most humans, hidden gems in busy cities and backways to beautiful destinations. Witness the sparkling lights of the Eiffel Tower, the dream-like wonder of Time Square, the ancient coliseums of Rome.
It can all come true, so for now do not give up hope. Work towards your dreams and your future. One day, the opportunity will come when you will be able to escape your life and go live a completely new one. You'll meet strangers that will leave a mark on your life like none you've ever met before. Fall intensely in love with the thought of breaking free, and it will happen.
It will happen.
For now, live your life as fully as you can. Make memories and capture every beautiful, sad, and lovely moment. You will remember these days as the time before your life changed forever.