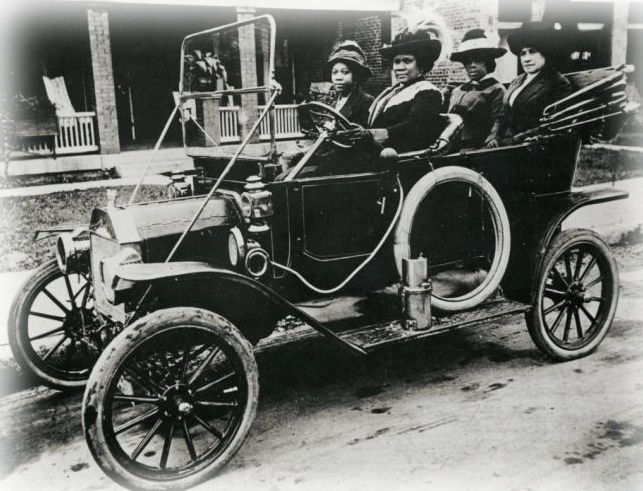 Women of African descent have been leaning in and changing the game since their earliest days in the Americas. This attitude is exactly what it took to merely survive the horrors of slavery and Jim Crow long enough to make present-day generations of their descendants a reality. For some of our foremothers, when the determination to thrive met with a unique opportunity, history was made. While all their stories could fill libraries, here are some of the names that every American needs to know:
Shirley Chisholm
An undeniable force known as Shirley Chisholm began smashing down a number of barriers forty eight years ago, thereby leaving a trail for upstarts like Geraldine A. Ferraro, Hillary Clinton, and Barack Obama to follow. In 1968, Chisholm became the First African-American woman elected to Congress. Later she was the first woman to serve on the ultra powerful Rules Committee. In 1972, the tenacious Chisholm made the historic decision to become the first major-party black candidate for President of the United States, and the first woman to seek the Democratic Party's presidential nomination.
During her time on Capitol Hill, Chisholm did not allow the hostility of the political boys club to prevent her from being an effective advocate for low income Americans. She worked to protect the government-funded food stamps program and also helped to install the Special Supplemental Nutrition Program for Women, Infants and Children (WIC). Chisholm stepped ahead of popular opinion when she vehemently opposed the Vietnam War. She also rallied for education reform and fought for immigrant rights. In addition to her legislative record, she left her mark of leadership on Congress as a founding member of both the Congressional Black Caucus and the Congressional Women's Caucus.
Harriet Wilson
Harriet Wilson published the autobiographical Our Nig: Sketches from the Life of a Free Black in 1859, a feat which made her the first African American novelist. The writer is also especially noteworthy for revolutionary creative choices she made in crafting her story. Until Our Nig, slavery themed literature in the United States catered to white audiences and focused on the evils of the slavery in the South. Wilson's novel, in stark contrast, was quite radical primarily because it reads as an bold anti-capitalist critique of the social-economic exploitation of black people by white people in northern states. Another game changing aspect of Wilson's work: the story was written for black, rather than white, readers. Elements of Wilson's novel challenged the prevailing notions of womanhood in western literature, which centered around the middle and upper class white woman as the paradigm of femininity. And, finally, Our Nig dismantled the conceptualization of black childhood depicted in Uncle Tom's Cabin.
Anna Julia Cooper
Anna Julia Cooper was born enslaved and yet became a scholar and philosophy pioneer who put the Black in Feminist thought. She received her B.A. from Oberlin in 1884, and then returned to earn a M.A. in mathematics in 1887. During her time at Oberlin, she spoke out against the academic segregation of women students and eschewed what she considered the "inferior 'ladies course' in favor of the 'gentleman's course.'" At age 65, she got her PhD from the University of Paris-Sorbonne and went on to write two books in French, L'Attitude de la France a l'Egard de l'Esclavage pendant la Revolution and Le Pelerinage de Charlemagne: Voyage a Jerusalem et a Constantinople.
Cooper's 1892 book A Voice from the South by a Black Woman of the South is considered to be a groundbreaking collection of "feminist philosophy, standpoint theory, and epistemology, but also for Critical Philosophy of Race and African American philosophy." This prescient text of feminist scholarship places Cooper among the founders of the black feminist movement. Cooper introduces the framework for discussing inter-sectionality of race and gender, and denounces both the early women's movement and black male social activists for further marginalizing black women while white women and black men grasp for advancements for themselves. Cooper maintains therein that the realization of true racial and gender equality hinged upon society's treatment of black women:
"only the BLACK WOMAN can say when and where I enter, in the quiet, undisputed dignity of my womanhood, without violence and without suing or special patronage, then and there the whole Negro race enters with me."
Madam C.J. Walker
Born Sarah Breedlove, Madam CJ Walker is recognized as the first female self-made millionaire in the United States. She achieved this distinction by identifying and cultivating a consumer market previously taken for granted — beauty products for black women. Walker launched her business during an era when women and black people could not go the bank for capital (or even vote). To overcome the obstacles inherent in bootstrapping, this business visionary built a sales network, much like today's Mary Kay system, to promote her products. This network simultaneously provided entrepreneurship opportunities for other black Americans, who then went on to out earn skilled white labors of the era.   "Open your own shop; secure prosperity and freedom," one of Madam Walker's brochures announced."
Walker was also a formidable philanthropist and activist. As the first free child of formerly enslaved parents, Walker never forgot her connection to the community that made her fortune. She donated generously to organizations like the NAACP and the YMCA, and various schools and orphanages. Yet, despite her accomplishments and acts of benevolence, she continued to face obstacles posed by the intersectionality of race and gender. For example, Walker was initially given the cold shoulder by high profile black male leaders of her time, such as Booker T. Washington.
Honorable Mention: Christiane Taubira
Former Justice Minister of France, Christiane Taubira was born in French Guiana, a country in the Americas heavily affected by the TransAtlantic Slave trade. Until her late January 2016 resignation in objection to proposed discriminatory laws, Taubira was one of a very small number of black politicians in France, and ultimately the highest ranking member of that elite group. She faced racists taunts throughout her career from some French people and politicians, including one which referred to her as an ape. But none of this kept her from becoming known as a champion for the marginalized.
Christiane Taubira worked passionately for the rights of women and minorities in France. She pushed for reparations for France's part in slavery and spearheaded the 2001 law which recognised the Trans-Atlantic Slave trade as a crime against humanity. As Minister of Justice, Taubira introduced the legislation which legalised marriages and adoptions by same sex couples in France. She warned her compatriots of the connection between terrorism and socio-economic isolation, citing "fragmented societies where the economic and social fabric is being destroyed by poverty." as the source for terrorist recruitment.
All of these women were lonely pioneers with limited political power in their milieu. Yet, each still obeyed the inner call to make the world a better place. Their indelible work can inspire other women of all backgrounds to leadership and change.