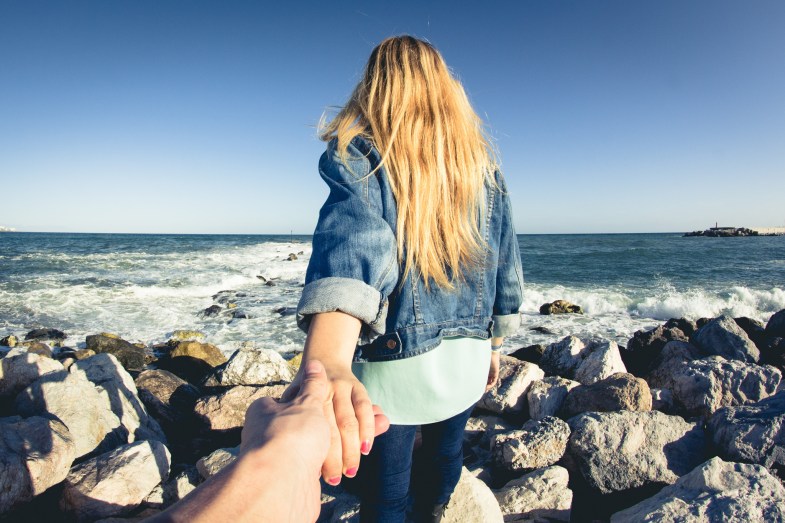 1. Happiness
The excitement of traveling away from your daily routine releases an insane amount of endorphins. It's time for new experiences, new memories and possibly a new fling? You're ready to party it up and live life with no regrets… at least not until the morning after. Sometimes leaving everything you know for awhile can be a huge stress reliever. Even a huge eye opener.
2. Confidence
Your endorphins have turned into courage. That feeling you get when anything seems possible and you can accomplish anything you put your mind to. Like you will do great things in the world. Enough courage to be fearless and go cliff diving. Even enough courage to go buy that guy at the bar a drink and throw in a complimentary pickup line, on the house. (Cause let's be real. If you can go cliff diving, you can hit on the cute guy at the bar. No problem.)
3. Love
You're heart grows ten times bigger on vacation. Whether you're on vacation with your lover, on a vacation without your lover or have no lover. You will feel the need to tell someone how you feel about them. The typical "I miss you" or "I love you." Maybe it's the rush of being free and will eventually fade away when the rush is over, or maybe the truth was finally set free. Then again, maybe you're just drunk.
4. Serenity
Every worry you've ever had in the world is gone. It doesn't matter in that moment. Reality is so far away you can't even remember it. Or you just choose not to. For once, you focus on yourself and how to better yourself. You're to the point where traveling, is your yoga. Your mediation that makes you feel alive and well.
5. Sadness
Every good thing must come to an end at some point. The sadness can be anything from going back to reality to missing the warmth as you drift back into the cold from where you came. Your body slowly drains its endorphins and transitions back into routine. It'll take you awhile to adjust back, and you'll miss the time you had away from it all.
6. Excitement
All those vacation feels are going to put you in the mood to start planning your next trip. Where will it be to this time? Wherever it is I'm sure you're bursting with excitement just thinking about planning it. Safe Travels!