Only true GRITS (Girls Raised In The South) understand the struggles of entering Yankee territory.
1. Is smiling acceptable here? Because I feel like smiling is definitely not a thing.
2. No wonder no one is happy, there isn't a drop of sweet tea for miles.
3. Or a Bojangles…
4. What exactly is tofu BBQ?
5. It is now very clear why Nicholas Sparks didn't want anything to do with this place.
6. Not that I like Nicholas Sparks, or anything.
7. Just saying.
8. So this patch of rocky sand is supposed to be a beach?
9. Is this even the same sky? I feel like I haven't seen the moon for days. . .
10. The subway literally feels like Satan's lair.
11. I mean I had to walk down a stairwell to get in here…
12. All of these people must be his minions…
13. Breathing their hot, onion stench breath on me.
14. But, there are taxis for a reason…
15. So a taxi it is!
16. I'll be so cool, like Carrie from SATC.
17. Getting a taxi should be easier than this, right?
18. It totally looked easier on TV.
19. I'm going to die crossing the street.
20. It will be like I am Regina George…
https://giphy.com/gifs/mean-girls-regina-george-rachel-mccadams-L6Ht0jtIXlguQ
21. Except I'm kind of nice. . .
22. And instead of a back brace I'll probably end up flattened on the sidewalk.
23. People will probably use my body like a welcome mat…
24. Is it really safe to be wearing my flip-flops out here?
25. I mean, because disease. #amirite
26. I think I am having Chic-fil-a withdrawals.
27. No, I am definitely having Chic-fil-a withdrawals.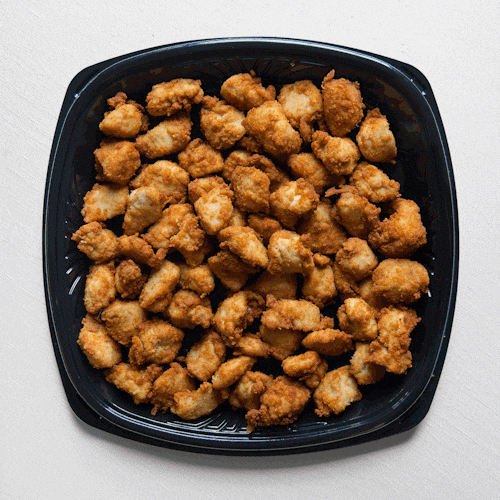 28. Why is everything so expensive?
29. Is everyone here, like a millionaire?
30. And, is it just me, or is everyone struggling to breathe?
31. The air is sooo dry.
32. Like, I feel like I am suffocating or having a super low-key asthma attack.
33. Why do people keep asking me what part of the south I am from before I even tell them my name?
34. Is it my accent? Do I actually have an accent?
35. I never thought I'd miss home this much.