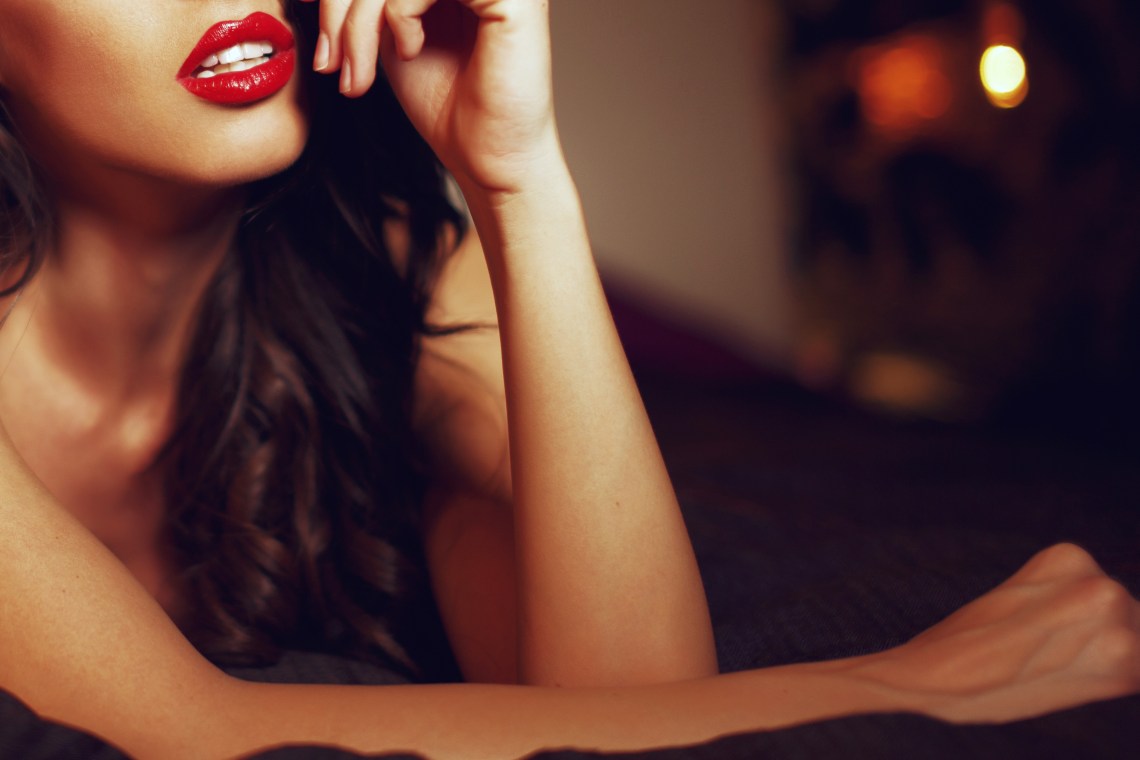 First, I'm going to tease you. I'm going to taunt you as I see fit, making you thirst for my naked body more and more with every passing second. I'm going to smile like the naughty coquette I am, lick my lips, and look into your eyes in a way that screams, "Fuck me! Now!"
But I'm going to make you wait.
I'm going to let you get rock hard as you stare at me, imagining all the things you want to do to me in bed. I'm going to let you fantasize about tearing off my clothes and nibbling on my flesh and licking my nipples and fondling my breasts and fucking me in all your favorite positions.
But I'm going to make you wonder, just a little, whether or not you'll actually get laid.
Only once you've reached the pinnacle of horniness, I'm going to grab your crotch and massage your cock through your pants. Then I'm going to slip my hand behind your waistline and jerk you off before whispering, "Take me to bed." With one fluid swoop of my arms, then, I'm going to strip off my dress, revealing the fact that I'm not wearing panties.
But I'm not going to help you undress.
As you clamber about, trying to kick off your trousers and unbutton your shirt, I'm going to stand there, fingering myself, and let you gawk at my curves, aching to smack my ass and finger my pussy and bury your face in my perfect tits. Then I'm going to push you onto the bed, forcing you to recline.
As you lie there, growing more and more eager to stick it inside me, I'm going to mouth your cock with everything I've got—licking the shaft from base to tip and then pursing my lips and bopping my head up and down, salivating as much as possible so you're all lubed up.
But I not going to mount you—not yet.
I'm going to suck and suck, pausing once in awhile to tell you how wet my pussy's getting. And when you moan in gratitude, I'm going to stop and smile in a way that lets you know I'm having the time of my life blowing you.
Only once that massive cock of yours is properly moistened—by my standards, not yours—I'm going to climb on top of it. "I need you inside me! Now!" I'm going to say as you penetrate me, finally.
But I'm not going to let you hold the reins.
I'm going to grab my own tits and bounce up and down—slowly at first, then faster, welcoming your dick deeper and deeper inside me. I'm going to scream, "Fuck me! Like that!" louder and louder. Again and again.
Then I'm going to pause, suddenly, to look your in the eyes as I squeeze my pussy muscles tight. You'll put your arms around me and pull me down so my breasts are jiggling right in your face and you can suckle my nipples. Without warning, you'll grab my ass and flip me over to take me from behind.
But I'm going to be the one in control—still.
As we bang, doggy style, I'm going to look over my shoulder every so often and beg you to "Fuck me, harder!" When one of us craves a change, I'm going to make sure that your dick never leaves my pussy fully as we contort our sweaty bodies from one position into another, figuring out how to keep humping for maximal pleasure in every new shape we take.
Sensing that you're on the brink of explosion, I'm going to let myself go. I'm going to scream, "I'm cumming!!!" Then I'm going to tell you to cum all over my face.
But I'm not going to be done with you—not yet.
Feeling the semen rise from your testicles, you'll pull out in time to squirt your juices all over my stomach, tits, and mouth.
But just when you think it can't get any better, I'm going to lick your cum from around my lips and dip my pointer finger into the sticky stream dripping down my midsection for a little extra taste. "Yum," I'll say. "Thanks."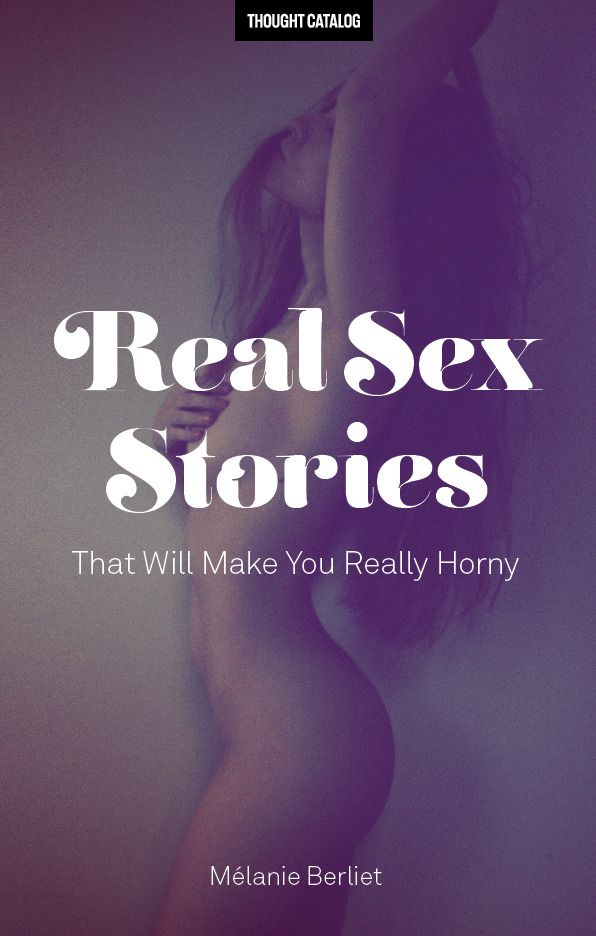 Read more writing like this in Mélanie Berliet's book Real Sex Stories That Will Make You Really Horny here.