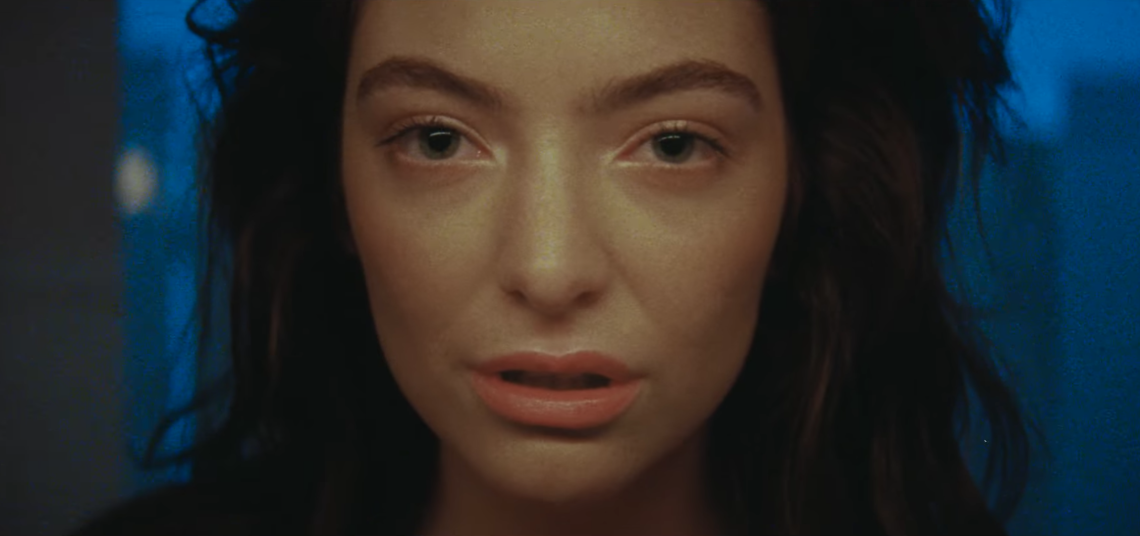 This weekend, my boyfriend Steven and I sat in Bay Area traffic to and from Sacramento. To keep ourselves alert, we decided to "Browse" Spotify, and came across something we both rarely check out: The Top 50 lists. We're not big on listening to the radio, and I'll admit that living in a city of varied taste such as San Francisco, you hear a wide variety music when you walk into corner stores, boutiques, restaurants etc. So you don't hear quite what the kids are listening to these days.
But when we got an earful of it, we were less than impressed. Many of the songs sounded the same as each other, or dull or like the chorus didn't go anywhere, at least in our opinions. We were only able to come up with 10 songs we actually enjoyed. And being the deliciously critical people we are, we just had to share our list with others! And that's why this list is the "Top 10 Least Awful" as opposed to the "Top 10 Best" songs of the list. To be the "Best" would mean you were compared against a full list of great contenders.
To give some context as to who we are and how we may form our musical opinions, you should know a little bit about what influences Steven and my taste in music:
Steven listens to all genres throughout the day from jazz hop to future funk, to bluegrass and even classical. His favorite pop album of all time is "Thriller" and he has a background in musical theater.
I, on the other hand, listen to a lot of genres similar to each other in my spare time. Much of it is indie, dream pop, chillwave or electropop. But I also have a huge appreciation for musical theater and all forms of pop from Madonna to Bjork to Patti LaBelle.
With that being said, let's now begin! I will now insert the disclaimer that we don't think you're an idiot for liking the other songs on the list or believing these are not the strongest hits in the Top 50. We are just saying we would probably debate you at a dinner party. Scroll all the way down to check out the full Spotify Top 10 list as of April 12, 2017 so you can tell us what you think!
#10 – "HOW FAR I'LL GO (FROM MOANA)" ALESSIA CARA
Just to give you an idea of how desperate we were for songs for a Top 10 list, that poppy little ditty from Moana is #10. While we're not fans of the movie it originated from or fans of the EDM vibe it was given here…or even of the song itself, we can't deny that at least it was catchier than most songs on the list. To us, it was 10x more enjoyable than Let It Go (perhaps because we didn't have to listen to the vocal stylings of Adele Dazeem) and a fair shot at creating a poppy and radio-friendly Disney hit. Although we do think Disney should stick to their Broadway style hits like before (I know, sounds contradictory as we just said we couldn't stand Let It Go sung by a Broadway veteran.) We just want the same drama and magic to the princess songs that Ariel or Jasmine or even Pocahontas gave us.
#9 – "STARBOY" BY THE WEEKND AND DAFT PUNK
Even we couldn't deny that this song is a hit for a reason. The Weeknd surely has a unique sound to his brand of alternative R&B. And when I first heard this song, I could tell there was something special about it. And hell, Daft Punk is getting involved. That's how well the Weeknd is proving himself as an artist. Plus he no longer looks like a coconut tree, so good for him.
But it didn't score a higher spot on this list because the lyrics are a bit alienating and nonsensical. I personally love dissecting lyrics and just feel that this particular set of them weren't doing this song any favors. They were scattered and random and sometimes we were talking about TV shows, and then sex, and then home furnishings, and then cocaine. When your lyrics are so disconnected from each other that they distract from the song, that's a sign of poor execution. Still, we wonder…what is it that we've done? Is he blaming us for becoming a Starboy?
#8 – "RUN UP (FEAT. PARTYNEXTDOOR & NICKI MINAJ) BY MAJOR LAZER
This is a tune that we agreed we would get up and dance to at a club. It's catchy, it doesn't question my intelligence as a listener, and it's got Nicki in it. Although her rap portions felt like they were intended for a different song (they seemed almost random,) her vocals added to this Major Lazer hit and we can't really complain too much.
#7 – "SUBEME LA RADIO" BY ENRIQUE IGLESIAS, DESCEMER BUENO, ZION & LENNOX
Latin pop artists such as Enrique adopted this sound decades ago and have stuck with it. Clearly, there's a reason it's consistently successful. This song gets stuck in our heads all the time, (we wish we spoke Spanish so that we could do more than just hum to ourselves,) it gives all the good feelings and sex appeal of any Enrique song, and there's not much to dislike. We just don't feel it moves the genre forward in any way and we'd like to see artists like Enrique get a unique sounding hit to the top of the global charts soon.
#6 – "SOMETHING JUST LIKE THIS" BY THE CHAINSMOKERS AND COLDPLAY
Once again, we have another EDM song with an enjoyable beat, some danceability, and more lame lyrics. Not sure who the lyrical culprit is in this case. It could be the people who rhymed "Paris" with "parents" recently, or it could be Coldplay. Coldplay has never been laughable when it comes to lyrics, but the whole of they're lyrics are always weaker than the sum of its parts. And the concept of needing a superhero is really played out. Gloria Gaynor did it successfully once and it truly doesn't need to be revisited. But you cannot deny it is nice sounding if you tune out the words…and ignore the single cover art.
#5 – "CLOSER" BY THE CHAINSMOKERS
We knew we couldn't create a list like this without including "Closer." It was pretty much the most popular song of all of last year. And we can't say we hate it…well at least I can't (Sorry Steven.) The song is catchy and agreeable by many and that's why it's placed high on this list. We're not going to act like it doesn't get stuck in our heads too, or like we haven't unintentionally memorized every single ridiculous lyric from it. It's a song about reminiscing about a past relationship (something everyone can relate to,) and about finding success and happiness while also wondering how your life could have been if things had worked out differently between yourself and another person. The positives about this song are not lost on us.
However, the lyrics keep going back and forth between being decent and being some of the lamest crap we've heard in a while. And that's why it can't be in the top 3 for us. It starts out with lines like "Tell your friends it was nice to meet them, but I hope I never see them again," but somehow move to an anecdote about not being able to afford cars and tattoos you already own. And then we go from another relatable line like "Moved to the city in a broke down car" to mattress theft. It's a good thing you were listening to a Blink-182 song in Tucson…and that your roommate lives in Boulder considering you're never getting older. Or lyric-writing would be difficult. Can you imagine if your roommate lived in Denver? Or if you used to listen to Sum 41 in Ahwatukee? Now that would be a challenge.
#4 – "SOLO DANCE" BY MARTIN JENSEN
Steven and I aren't normally fans of the hit EDM songs, but this one stood out as one that just had a great beat, vocals that didn't distract, and a very simply lyrical concept that once again – didn't distract, and was unpretentious in many ways. Someone just clearly had a great idea for a fun sounding EDM song and made one. It's short, sweet and to the point. On a side note, check out the talented dancers in the music video below.
#3 – "STAY (WITH ALESSIA CARA)" BY ZEDD
Alessia Cara seems to be quite popular this year with more than one vocal performance on the Global Top 50. And we're not mad about it. Steven listens to a lot of electronic and funk-inspired music and feels that this is a good EDM addition to the charts, as it has unique vocal treatments and a more original sound than any of the similar songs we listened to. It places high for the sake of originality.
#2 – "SCARED TO BE LONELY" BY MARTIN GARRIX, DUA LIPA
We've both never heard of either of these artists before listening to this song. But this was without a doubt, a good-sounding song with a strong vocal performance. And if you've ever seen the live version of this on The Tonight Show, you'll know that they sound great live as well *cough cough*…looking at you Chainsmokers.
And while I wish that these songs skewed a little less EDM and had real choruses that didn't just rely on a beat, this is a fine song and helps me to gain an appreciation for this new music trend. It's got a clear message and topic, without taking itself too seriously, and will be something I personally will revisit in my spare time.
 #1 – "GREEN LIGHT" BY LORDE
This may be a controversial choice for best song on the list considering it is currently sitting in the #37 spot, but I love me some Lorde. This talented young woman blew away everyone in 2013 with her first hit "Royals." And anyone who has listened to the rest of Pure Heroine knows she is no one hit wonder or fluke on the charts. She is a girl who makes quality music that comes from the heart and "Green Light" did not disappoint.
Sure the intro is a little awkward and disjointed from the rest of the song. But the chorus gave me a rush unlike the non-existent choruses in the other songs. Plus it tells the relatable story of holding onto the memory of an old love affair… Well, at least as old of a love affair that a 20-year-old could have. She is clearly wise beyond her years as a lyricist, and a natural songwriter. And while it was easy to group most songs on the Top 50 list with a few others that sounded exactly like it, this one stood out on its own and was hard to compare to anything else. And that's what makes it our #1 choice for this round of Top 50 hits.
SPOTIFY GLOBAL TOP 50 PLAYLIST ON APRIL 12, 2017
"Shape of You" Ed Sheeran

"Something Just Like This" The Chainsmokers, Coldplay

"It Ain't Me" Kygo, Selena Gomez

"Passionfruit" Drake

"Mask Off" Future

"HUMBLE." Kendrick Lamar

"That's What I Like" Bruno Mars

"Stay" Zedd, Alessia Cara

"Paris" The Chainsmokers

"Symphony" Clean Bandit, Zara Larson

"Despacito" Luis Fonsi, Daddy Yankee

"Galway Girl" Ed Sheeran

"Slide" Calvin Harris, Frank Ocean, Migos

"Signs of the Times" Harry Styles

"Issues" Julia Michaels

"Scared To Be Lonely" Martin Garrix, Dua Lipa

"Swalla" Jason Derulo, Nicki Minaj, Ty Dolla $ign

"The One" Chainsmokers

"You Don't Know Me" Jax Jones, Raye

"I Don't Wanna Live Forever" ZAYN, Taylor Swift

"Cold" Maroon 5, Future

"iSpy" Kyle, Lil Yachty

"Believer" Imagine Dragons

"Rockabye" Clean Bandit, Sean Paul, Anne-Marie

"XO TOUR Llif3" Lil Uzi Vert

"Castle on the Hill" Ed Sheeran

"Closer" The Chainsmokers, Halsey

"Call On Me (Ryan Riback Extended Remix) Starley, Ryan Riback

"Chained To The Rhythm" Katy Perry, Skip Marley

"Portland" Drake, Quavo, Travis Scott

"Solo Dance" Martin Jensen

"I Feel It Coming," The Weeknd, Daft Punk

"SUBEME LA RADIO" Enrique Iglesias, Descemer Bueno, Zion, Lennox

"Say You Won't Let Go" James Arthur

"Khalid" Location

"Perfect" Ed Sheeran

"Green Light" Lorde

"Starboy" The Weeknd, Daft Punk

"Congratulations" Post Malone, Quavo

"Me Rehuso" Danny Ocean

"Run Up" Major Lazer, Nicki Minaj, PARTYNEXTDOOR

"Tunnel Vision" Kodak Black

"Selfish" Future, Rihanna

"Chantaje" Shakira, Maluma

"El Amante" Nicky Jam

"Weak" AJR

"Fake Love" Drake

"How Far I'll Go (From Moana)" Alessia Cara

"Blem" Drake

"Happier" Ed Sheeran