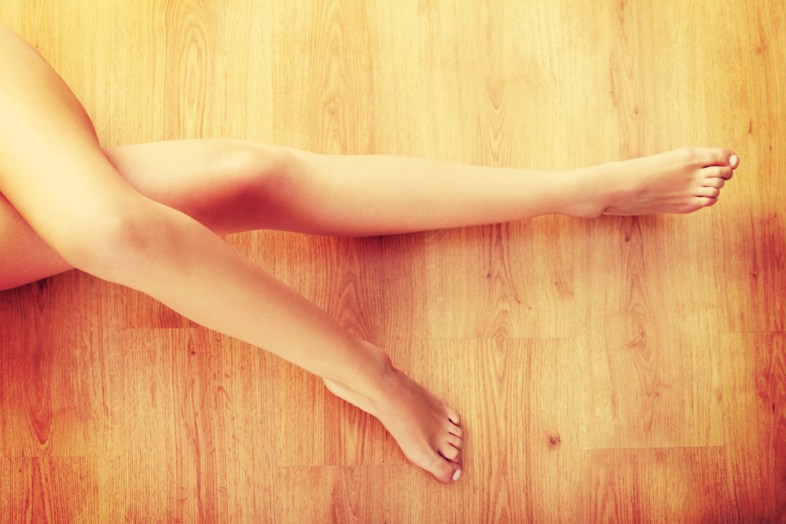 1) Arch your back. In doggy, when you're on your side and he's in mish position, whenever possible. For some reason, men find women's arched backs sexier. I think because it accentuates your curves. Also, in doggy, look back at him and let him see your face and how good he's making you feel.
2) Tell him you want to see the penetration, and actually watch it. Let it turn you on. It turns him on knowing that you want to watch his dick slide into you. A good position for this is when you're on top, but instead of your knees being on the bed, kind of squat and lean back so that you're more "scooting" onto his dick than grinding on it or bouncing on it. Gives him a great visual and you can look down and see him and the action as well.
3) Tell HIM when you want to change positions or when you want him to eat your pussy or slap your ass or something. Taking the initiative and being confident in telling him what you want is a turn on.
4) Buy sexy lingerie and surprise him by wearing it when he's not really expecting it. Also wear heels and make up. While wearing said lingerie, bring him a beer or make him a sandwich or some such stupid house-wifely shit. And leave the heels on during sex. Hell, leave some of the lingerie on too and just pull things down or to the side so he can have access to the goodie bits.
5) While he's fucking you, hold on to his leg or back or head (if he's eating you out). Pull him into you when you're feeling it, dig your nails into him if he's getting a good spot, etc. Buck your hips a bit, especially in doggy or some other position where you have a modicum of control. It shows your enthusiasm and how hungry you are for him.
6) Send him a text message in the middle of the day about how much you want to suck his dick. Be graphic and specific, talk about what your lips look like when they're wrapped around him, mention your eyes looking up at him with a particular emotion/thought in them, etc. Also send him messages about how much you liked when he did such-and-such a thing, and tell him what you want him to do next time. It's a good way to communicate about your wants/desires in a sexy and non-threatening/awkward way.
7) When you're giving him a blow job with you on your knees and him standing (or sitting at the edge of the bed or chair), look up at him like a) you've never seen a dick as big as his before and it kind of scares you in a sexy/excited kind of way b) like you're starving and his cock is the best meal of your life or c) that you're the most bad-ass chick on the face of the planet and you're going to rock his world.
8) Look up some stereotypical porn star modeling positions and practice them in the mirror so you know how they look with your body. Practice the standing up kind and ones you can do in/on the bed. After a bit of sexy talk and warming up in another room, get up boldly and tell him to meet you in the bedroom in 3-5 minutes (however long it will take you quickly change into lingerie and heals but not long enough that his boner/excitement goes down all the way), and when he opens the door, be in one of those positions. Whenever you change positions, somehow sneak some of these in if you can. A word to the wise–these girls have been posing like this for quite a while and it takes a bit of muscle memory and flexibility to get them right. Especially back arching while standing and looking back at him. Don't hurt yourself.
9) When he's eating your pussy, don't just lay all the way down, close your eyes and face the ceiling. At least not all the time (sometimes you get lost in the moment and let yourself!). Instead, prop yourself up on your elbows, maybe hold onto your boobs (from the side so he can still see your nipples and you give yourself some cleavage) and play with your nipples or something while making eye contact with him. But again, probably do this when he first starts, but let yourself fall into a position that's comfortable for you once it starts heating up. You aren't just performing for him, you want to enjoy it too. And HE wants you to enjoy it also!
10) Profit. A word to the wise—don't do all of these things every time you have sex. Use them as spice, unless a point or two you really enjoy doing or doesn't break your mojo. As you can see, these things are all about making him turned on, but sex is a two way street. You want to enjoy yourself too and not be doing all this work all the time. Plus, if you do these things every time you have sex, he's going to expect it and be disappointed when you don't deliver or wonder what went wrong. If you add a bit of this as spice every so often, it keeps things interested and him wanting more and wondering what else you have up your sleeve.