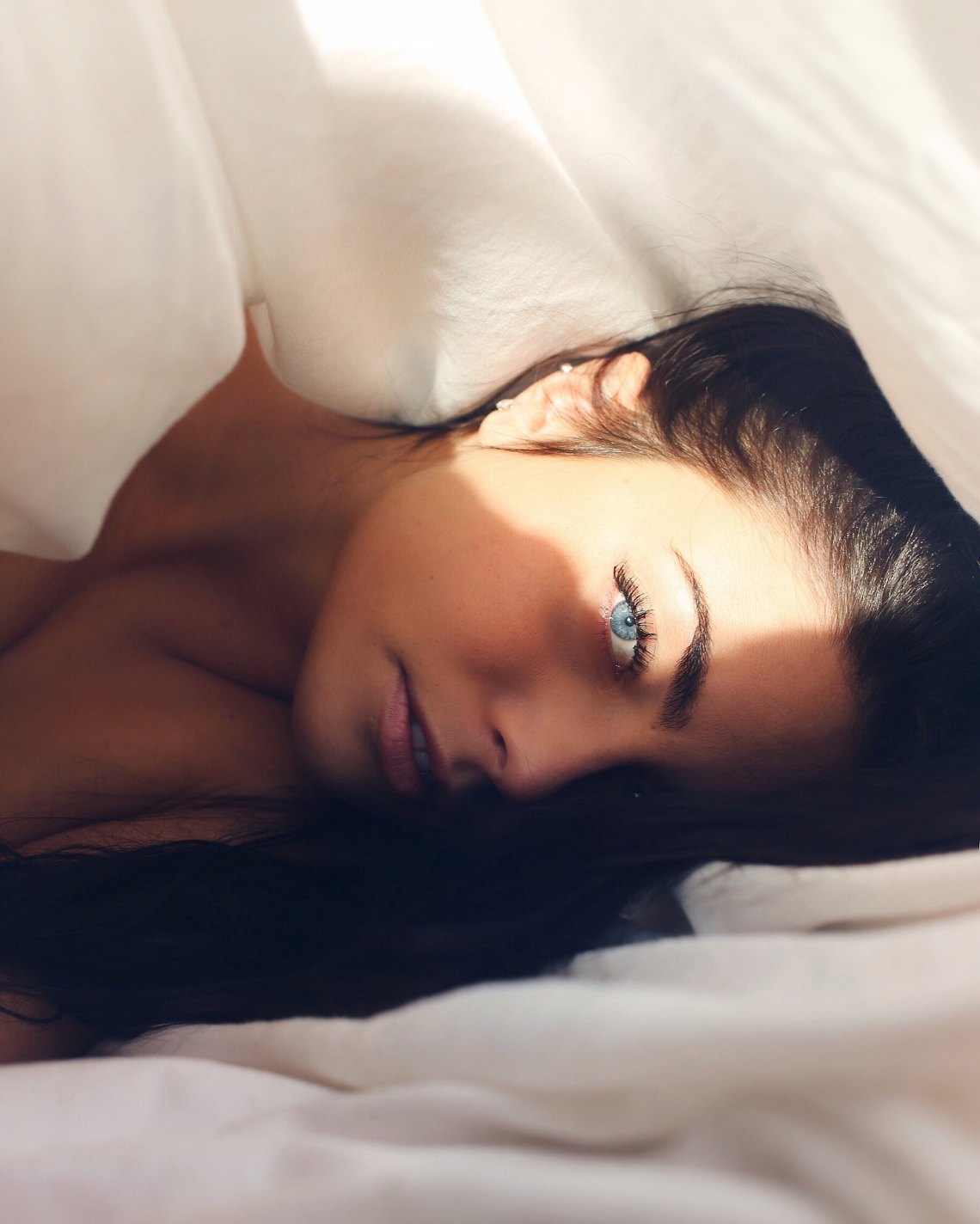 They crossed the bridge. Had dinner. He pushed her on a swing and threw her bracelet into the roaring liquid embraces of the Marmara and the Black. She hardly recollected now the shades and passages of that night. It was a closure night. Some short memories. The emotions. And maybe his willingness to make it a special night. And maybe his curious smell: wood, black pepper. Only two notes.
And Pink Floyd. All night. Have you ever made love to Pink Floyd?
She did.
Pause here.
As if she is in Montauk scene… she is standing by the window. It is raining. She can see the moon, the dark indifferent sky, the darkness of her thoughts, the heaviness of the sky, the wind, cold sea wind, selfish Bosphorus whispers. She is naked. There is no light in the room. Just the moon lamp. And the rain. Heavy rain. And then secretly she welcomes the tears, the tender trails of salty friends on both cheeks. Pause.
The hair. Her hair learned his love. She didn't comb it. It was tangled, messed up. The rays of it were dearly dented on the pillows, then they were playing with his face, then down, blanketing his torso, his masculinity. 20 minutes ago. She rode him. Like a tzarina on her dark stallion. And her breasts were soaring in front of his eyes, in his mouth. It was the last night.
But now he was looking at her. Sad.
She didn't want to be looked at.
She just wanted to be taken there where she could feel relief. Somewhere where her heart could be set free down from the cliff, be loved intensely, cared, nurtured, promised to cheat all the universal laws of time and space, distance and meaningless life choices so that she could feel loved not for now but forever.
She sighed.
He kept looking at her slim teasing silhouette, messy witches sabbath hair, her full seducing butt, her back, violin body, while her nipples were kissing the window glass, the lips were still remembering his warrior flesh, and her warm peachy neck showed the prints of his fingers.
She was never fine with byes. Never. She was so confused, misguided, lost. She was trembling under the burden of her deeply sensitive heart and emotions.
She was never fine with byes, silence, short infatuations and special love-heart-making stories.
She was a wandering wonder for most of them because of her blessed by stars sensual element. But behind it, there always lived a trembling and vulnerable heart. And a world so transparent yet so wrapped by storms and psychic riddles. She could and did surrender like no one else could, and when she was taken, men felt like kings and slaves. She was sewn from pleasure. She danced in pleasure. She was dying in it. Drowning. Saved. Torn apart. Then molded again out of lust, love, and impudence. Like a Golem. With just one Hebrew word on her wet forehead — "emet".
She could open herself so instantly, to that stranger with heavy eyes of cay color; the flight, the ride, the catapult, the adventure they had, she was levitating under his body, all her cells burnt and zipped away beyond the stratosphere. He whispered: "You are Mother Nature herself". Vast, dark, chaotic, surrendering and submitting, dominating, void, spontaneous. She wished he took her body that moment and covered it with the hope of kisses, comfort of many unstoppable words, care. He just sighed.
Men sometimes were silent. And their silence was murdering her transparent, vigorous, joyful, hoping, insane world of emotions.
Men sometimes were silent. And their silence was turning her loud disaster inside into desert dust.
She was standing in front of the big cold foreign window. On the other side of the selfish Bosphorus. It was raining a lot. Cold. Naked.
They would make love more. And she would forget it. But she would carefully keep the memory of that moon lamp, that rain, her body aroused by his black pepper mouth and forest hands, and her sinking, tearing into parts, tortured heart two nights before the airplane took her away from Constantinople.
Men were silent sometimes. On all continents. At all times.