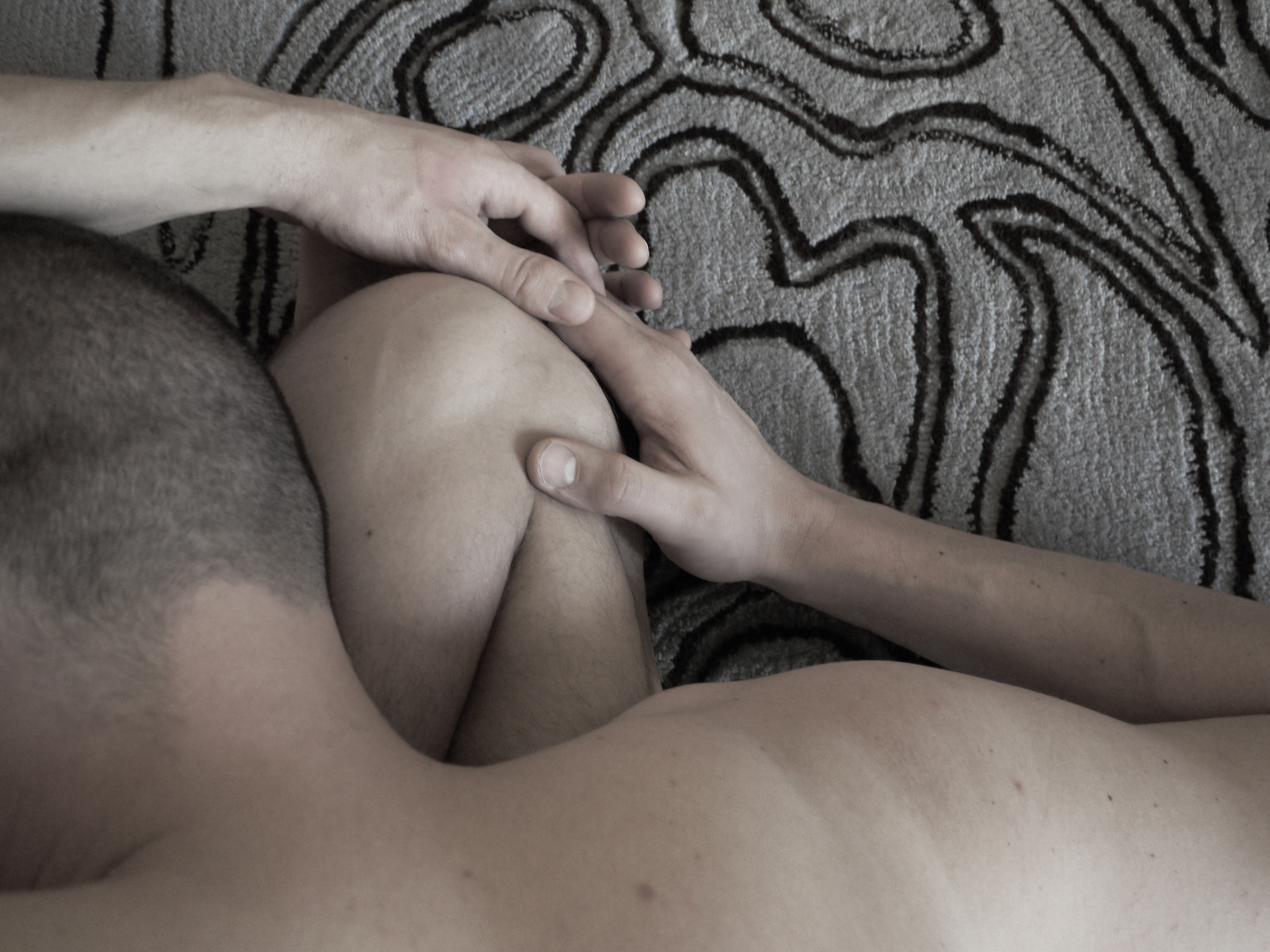 It was a sixth grade class in a co-ed school and for the first time, the students were already on their seats waiting for the teacher to arrive. There was an odd sense of giggling anticipation. The subject was Biology. The teacher entered and instructed the students to open the delightfully vibrant bio book full of colorful diagrams and turn to chapter – THE HUMAN BODY and THE REPRODUCTIVE ORGANS. There was an instant giggle, though a subdued one, but it kind of prepared me for what was about to happen.
The teacher, very sincerely, went through the chapter and made sense of those cryptic colorful diagrams. We were, for the first time, introduced to magical words like penis, sperm, vaginal cavity etc. (As a side note, in hindsight, the stupid diagrams had absolutely no kind of semblance to their real world counterpart.) Anyways, after the brief and I daresay scientific explanation of the functions of the respective organs, our teacher went on to the finer details of ejaculation amongst others.
After 15 minutes of explanation, the teacher stopped and asked whether or not the students had any questions. To be fairly honest, most of us did not have any questions as none of us knew jack shit about what our teacher was teaching.
Now, every class has a student who is a bit 'ahead of his time,' the kid who knows more than others of the same age. After a brief pause, a hand went up, and knowing him, all of us knew that something was about to happen. The student calmly stood up and with a straight voice asked, "Ma'am what if, during ejaculation piss comes out instead of sperm?" There was a brief sinister silence, almost like the lull before a storm, and then all hell broke loose. Children started laughing like maniacs, there was pandemonium. After a few agonizing minutes the class settled and the teacher replied, "No, this is not humanly possible….trust me on this one." Thus, ladies and gentlemen, this was for me and many others, our first and possibly the last formal introduction to sex and sexuality.
It's absolutely baffling that something as pivotal as introducing and explaining the topic of sex is neither taken up by the schools or by most of the parents in India. As a young boy growing up, most of us were left on our own to figure out this rocky and mysterious path.
I still remember my first stint with sexuality. I was watching Rangeela, and witnessing Urmila hypnotically groove to the song 'Tanha-Tanha yahan pe jeena' (Bolly Wood Song). I just felt good in a 'new' way. I really could not pin-point as what that was, but it felt good. Needless to say, that song was consciously avoided by the elders in the family whenever it came on television in front of me.
Later on, I was acquainted with what you call a 'Night Stick'. One of my really distant cousin jokingly started calling me 'Antenna' after he saw me in an erect stage while sleeping.
Not only was I seriously offended by this horrible nickname, but I realized the dynamic wordplay at work once I noticed it myself the following morning. As to why it was happening, it just didn't make any sense.
As time passed by, I eventually figured out the 'reaction to stimuli' of what people call a turn on, and at times it was quite uncontrollable, to much of my embarrassment. The biggest enigma, however, was when I used to wake up magically finding my pajamas drenched in a mysterious liquid. It was definitely not pee, but then what the hell was it? I had absolutely no idea. So assuming that I had peed in my pants, out of sheer shame, I never told it to anyone.
We were told very early on that babies come from females and the fact that both are responsible for it. 'The Miracle of Birth' they called it, a mere deconstruction of this phrase drives my point home. But the act called 'sex' was a buzzword which I had just heard.
One day, I asked my parents (I was quite young at that time), "What does sex mean?" Taken aback at first, I was told that one's gender is called sex! Though technically not incorrect, it was definitely not the answer which 'should' have been given. This was the 'second' time when I encountered 'word play' at its finest.
As a child, I sincerely used to think that, if a boy and a girl slept together in close enough proximity, the sperm would magically crawl up the women and voila! Baby produced.
Time moved on, by this time I must have been in 7th grade. My curiosity had reached its zenith regarding the female form, and with no sane person to explain to me the details, I turned to one of my 'ahead of his time' friends.
The word circulating was that he was a pro at pornography (as pro as one can be at this tender age), and knew his stuff with knowledge of all kinds of 'things'. With a super bout of guilt, I approached him, and like a mentor to his pupil, he took me under his tutelage.
It was a one-time thing; he took me to his dingy, messy room and made some clicks. And BEHOLD, my first time viewing of a female form, actually there were two nude females (one big and the other petite). And my first question was, 'How do they pee?'
Anyhow, there was a gush of blood and my curiosity gave way to excitement. This was the first time I had seen what was beneath the shroud, and frankly speaking, it felt really good. Didn't know why, but it felt good.
Then he introduced me to more, in all variety of positions. And he guided me towards the act of love making and introduced me to hard hitting porn sites. Within an hour or so, I was as pro as one can become in the 7th Grade with my eyes fixated on to the screen.
It was a bitter-sweet experience, almost like eating the fruit of knowledge in the garden of Eden. I finally knew what the fuss was all about, but felt supremely guilty at the same time.
That was that, due to lack of internet, websites were off the radar for me, and I felt too guilty to make a trip to my 'ahead of his time' friend's command center. I was yet to figure out as to what masturbation was, there was a lot of pent up for a lack of better word 'energy/frustration' building up.
Once, during a TNT film, I just naturally assumed the rhythmic motion and to my surprise, it felt really-really good, and eventually I ejaculated. It was the most liberating experience I'd ever had. But again, after masturbating, I felt a sense of guilt, a shame, as if it was not correct. Not to mention was scared that if I did it too many times, the mast of the sailboat would fail to go up, or worse, the body would run out of fluid.
Imagine the lack of knowledge surrounding these things, such was the atmosphere surrounding sex. How was one to figure out the drastic changes and urges which were developing within the body?
Eventually, I started finding my female friends in school incredibly attractive, I was drawn to them. But again, any kind of attraction towards them always somehow felt incorrect and wrong, like I was an anomaly. Though it really helped to know the fact that, it was not only me, but many of my friends who felt the same way, each one dealing with it in his own unique way. The time when one is supposed to embrace their sexuality and move into becoming a young adult, we were stuck in this horrible guilt dilemma.
Similarly, in another incident, I heard a few guys whispering in school. They were talking about a girl who had been absent for a while. They claimed in a super hush-hush tone that she was absent due to her periods, and then started giggling. They had no clue as to what they were talking about, and neither did I. What the hell are periods? All we knew was that it was bad news. Poor girl, what was so wrong with her?
My first talk with my parents was at the raw age of 20! Where one fine day, my dad approached me and said that he wanted to talk. "Your body has hormones," he said. And I responded, "Ok, thank you papa, I got the point." And that was the end of our great sex talk.
See, that is the problem. I don't even blame my parents, they are good people. They themselves have been brought up in an environment where they have absolutely no idea as to how to go about things. It's only now that some sort of awareness campaigns have started, but if a child is not comfortable talking about such important things to their parents, nor the latter takes any kind of initiative, then there is something profoundly wrong with our society and its attitude towards sex.
There is a reason as to why I've written things in relatively explicit detail, It is not to titillate or sensationalize one's stint with sexuality, but rather I want to point towards the sheer absurdity of it all!! All these instances, not only it's funny but is downright stupid. Why such secrecy surrounding this topic? If a growing child is not told by responsible figures about sex, sexuality, and human form, then who will?
The problem, then, is that one is compelled to resort to pornography and other non-moderated forums. And it's not only me, I can easily vouch for most the guys that they got to know about sex through third party (aka internet videos).
The very fact that one's first time exposure to sex, sexuality and female form (in the case of boys) is through pornography makes it highly dangerous. It sets very wrong expectations for the guys.
Pornography sex is far-far removed from actual life, not to mention the way female form is presented and abused in these videos is just not funny. These videos portray the act of sex as essentially a male act, where everything else stops after the male climaxes. You almost get an idea that sex is something which men want, and is what women give, instead of realizing the fact that it's a two way process (in fact women are blinded by this too).
Imagine the kind of devastating impact this has on a young guy's mind. At a time when attitudes are being formed, this kind of stuff is highly dangerous, not to mention contagious.
There is a reason as to why gender attitudes are the way they are right now, and this issue plays a decent role in the schema of things. The images and depiction of sexuality which we find ourselves surrounded by is a direct offshoot of this attitude.
It is high time that parents and schools collaborated towards not only sex-education but also towards fostering an approach towards normalizing sex. How can we even hope to raise young, sensitive men and women when their attitudes towards each other have been molded in such a rigid way?
Before you pick on me, I must clarify what I'm demanding is that one needs to be prepared for sex, explained about its form, function, power, and most importantly, the responsibility.
It's not a bad thing at all, having urges is perfectly fine and human. Moreover, pornography as detestable as it is, has its function, but being 'forced' to get into it at such an impressionable and malleable age is just not acceptable. At least as an adult one can distinguish between entertainment and fantasy, but as mentioned, exposure at such an early age sets up all sorts of wrong and unrealistic expectations from the partner.
Sex and especially sexuality is a powerful force. If not guided (not regression or suppression but guided) and handled from an early age (for both the sexes), can have devastating consequences.
Men acting the way they do in a patriarchal set-up has been documented and elaborated upon in a way that is quite detestable. But this attitude also has an impact upon the females, where once they realize the power of their sexuality, if misguided can abuse it to levels un-imaginable. Males who have been subjected to such manipulative, irresponsible sexual behavior by the opposite gender deem this none less than mental rape. And trust me, it's an issue, a big-big issue which hardly anyone mentions.
If healthy attitudes are formed towards sex, then imagine a state where there is no regression, no buried frustration. Everyone is completely aware of their own sexuality. Instead of shaming it, one needs to be taught to embrace it. People, irrespective of the gender, would be open to more healthy, nurturing and complete relationships
It's up to the parents to create an atmosphere of trust, companionship and truth with their child. The child not only needs to feel comfortable with his/her parent but should also be treated as a young adult.
Sex is simple, it's a necessity, it's fun, it's nurturing, it's an expression and most importantly it's a responsibility. Now how difficult is to teach that?