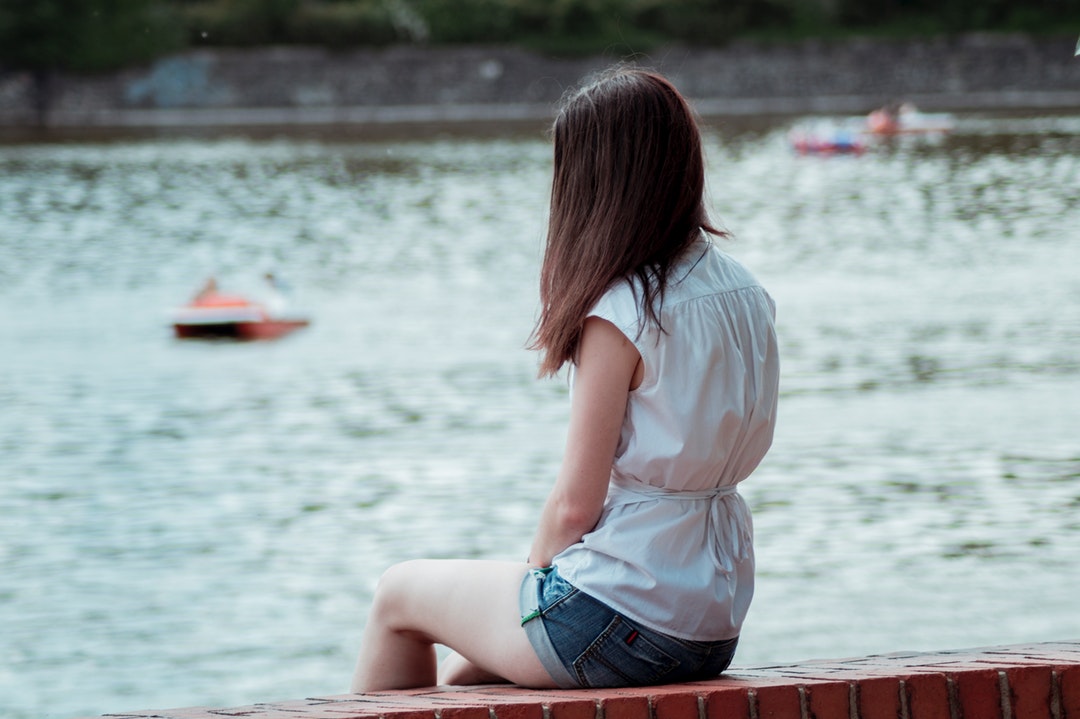 Valentine's Day rolls around again and I cringe at this prescribed day of love and yet yearn for the flowers I used to receive, the nice dinner out, the lingering kiss, and just the feeling that someone I love loves me back. This year, it is just me, myself and I, and I am figuring out this aloneness thing once again during this day of love.
In spite of these feelings, I have decided to turn to myself and find ways to show myself the deep love that I am yearning for. I think this is a very healthy place to be in where I can rely on, expect, and care for myself in this time of transitions.
So first on my agenda has been to recognize my needs and proactively find ways to heal, and care for me. I hope it helps another single person to steer away from the dread, longing and empty gut feelings you may feel during this time of year.
1. Connect to your tribe
Connection is important in life. We all crave it and need it to thrive as human beings. So find your people and make time and space to celebrate with them. Having a Valentine's dinner for your single friends creates the feeling that you all are in it together, care and support each other. There are so many of us that are trying to find "The One" but maybe the ones we need to recognize are the ones who are with us who we can cry with, gripe with and enjoy life with. They are the people who we do life with and who have our back no matter what loves come and go in our lives. I have learned the tremendous power of friends and the healing that they provide just by sharing a meal with them. But also making the conscious effort of spending our time with them. I have already made a lunch date with a friend of mine whose husband lives and works out of the country. Even though we are in different relationship dynamics, we still feel it.
2. Indulge in self-care.
Whatever it is that makes you feel good, do it. Whether it is buying a new outfit for yourself, a massage, getting your nails done. For me, I have been getting reiki and massage to feel re-connected to who I am and to feel the power of touch and connection. I may be paying these people, but the power of touch is important in changing the way we feel. Buy yourself the flowers, the chocolates, and the dinner. Do something that speaks to being kind, generous and loving to yourself.
3. Take a class.
Learn something new and in that space, you will meet other like-minded people. Since divorcing, I have learned the power of putting yourself out there and doing things that I have wanted to do but kept putting off. I have met the most amazing people by going to new yoga classes at different studios, taking workshops and classes that not only help to grow my interests but that also create a new space and community for me.
4. Don't be afraid to be alone.
I have learned also to go out and do things on my own. I eat alone at bars and have met other single people who are wanting to feel connected to others. Learning to be alone in our own space and with our own thoughts is a powerful healing tool. When we are able to do things alone and on our own, we won't feel the need to fill our time with someone else but we will have carved out a life of our own. And it the long run, it will make for a healthier relationship when that time comes. A friend told me recently that being lonely is not a bad thing because it's in that space of loneliness that we will find love first for ourselves and then out in the world.
5. Do something for someone else
Doing something good for someone else in need is always good for the soul and changes your mindset. Find what speaks to you, and go do it and once you do it, you may do it again and again. In this, you will find gratitude for what you have in life. Bake or cook for someone, volunteer, give someone else who is struggling flowers or your time. When we get out of our own thoughts, way, and sadness at the thought of being alone, it changes how we feel. Make someone else's day with a random act of kindness — and your action will continue to touch other people's' lives as in the butterfly effect.
Whatever you choose to do this Valentine's Day, remember that you are loved by those who take space in your life and that it doesn't take a partner to make you feel those feelings that you need to give yourself first. Go out there and find it in different ways in order to fill your life and heart with what it needs.