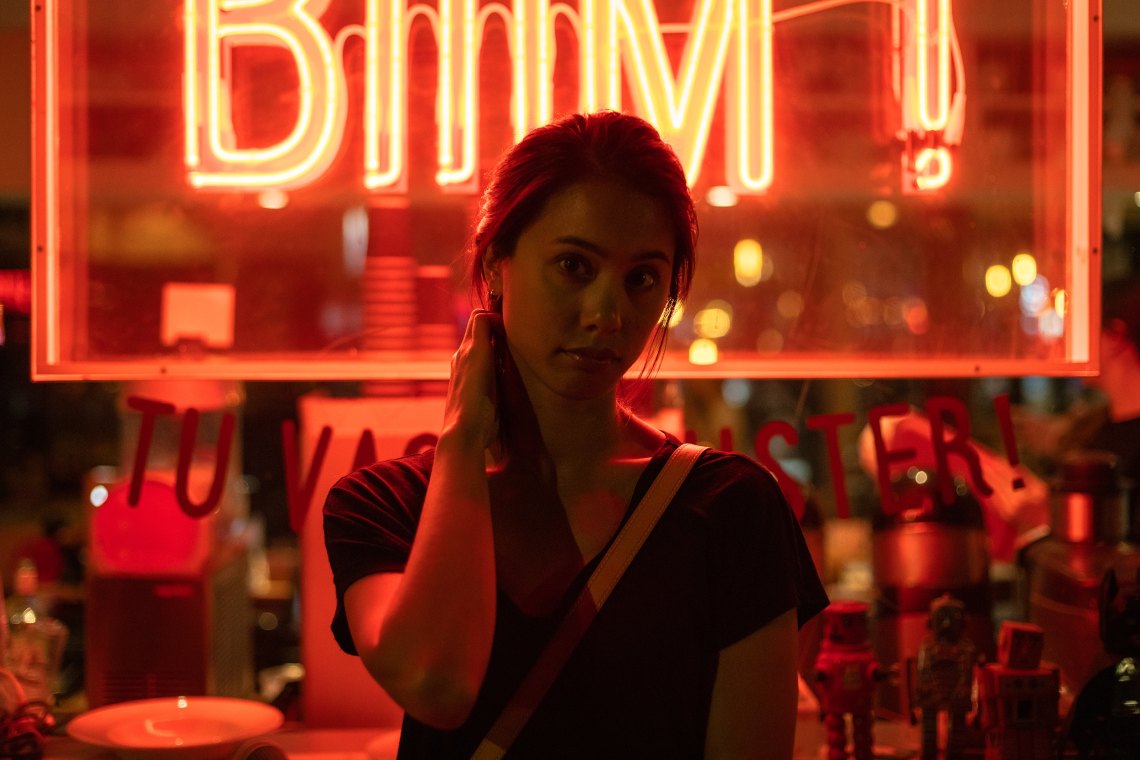 Despite your better judgement, you begrudgingly made a Tinder profile. You swiped until your fingers bled. You made a few matches and had a few awkward conversations. Just when you were about to delete the app for the 7th time, the Tinder stars aligned, and someone didn't say anything too stupid. Next step, meeting up to make sure you haven't been cat-fished.
But what does one do? Where do you go? You don't want to ruin the magic of having not received an unsolicited dick pic or hearing hour long stories about her cat by suggesting the wrong place. Thank God you have me to take you away from that life.
If you're anything like me, you enjoy a good cocktail, and one of my favorite spots to consume fancy beverages in peace is Billy Sunday in Logan Square. It's quaint. It's posh. It's dark (score for those week night meet ups when you've been up since six and have enough baggage under your eyes to take a trip around the world).
Best of all, even if your date sucks you can still get loaded off some of the tastiest mixed drinks in Chicago without likely running into anyone you know. Plus, it's located down the street from another one of my favorite cocktail bars, Deadbolt, in case you want to cut out early to meet up with friends without springing for another Uber.
I am more of a "Tell me something terrible about yourself," on the first date kind of girl, so I like to keep things light. Dating seems like an interview for a job you'll probably quit in a week so why not try to keep each other from having a panic attack during the interrogation process by doing something entertaining?
Since you're already in Logan Square, why not head over to Logan Hardware which is a non-douchey version of other arcade bars in Chicago. They have pinball galore and numerous multi-player games to show off your skills because if there is one thing the opposite sex likes, it's a getting their ass handed to them at Street Fighter.
You could also hit up Diversey Rock'n'Bowl or Waveland Bowl for some good old fashioned fun. Bowling is always a nice option since it's acceptable to do it drunk, and you can check out their butt a lot without them noticing.
Are you really smart or just a dumbass who is full of useless information? Then why not hit up a Trivia night? A really fun, non-pretentious one is "Geeks who Drink" at The Rocking Horse. The questions aren't as hard as some other trivia so you most likely won't embarrass yourself. I make no guarantees though.
If you are looking for a little more commitment and are actually prepared to share a meal, don't make it too complicated. Italian will give you both garlic breath so forget about that good night kiss, and sushi will leave you awkwardly trying to talk about yourselves with a mouth full of rice. I mean seriously, has anyone ever looked sexy shoveling rolls of fish into their face?

My go-to dinner date spot is Café' Ba-Ba-Reeba in Lincoln Park for tapas as they are bite sized, and the menu is extensive in case you have some ridiculous dietary restriction you don't want to scare your date off with just yet. Mentioning you are a gluten free vegan who only eats organic while watching your macro intake will not get you laid…
Plus, as an added bonus, the sangria menu is just as lengthy so you can have wine and get your daily dose of vitamins. Two birds, people.
If it's nice out, grab a bite outside and pretend winter isn't coming for the next 9 months. Honey Butter Fried Chicken or The Orbit Room (both in Avondale) have great patios where it's easier to grab a seat than anything in Wicker Park. The General in Logan Square has one out back that most people are unaware exists and tacos. Tuesdays they are also half off if you are poor but still want to impress her. Play dumb when you arrive.
Alright folks. You have activities, food, and booze. I have given you all the tools for a success Tinder date. All you have to do now is try not be a creep or be extra creepy if they are into that…