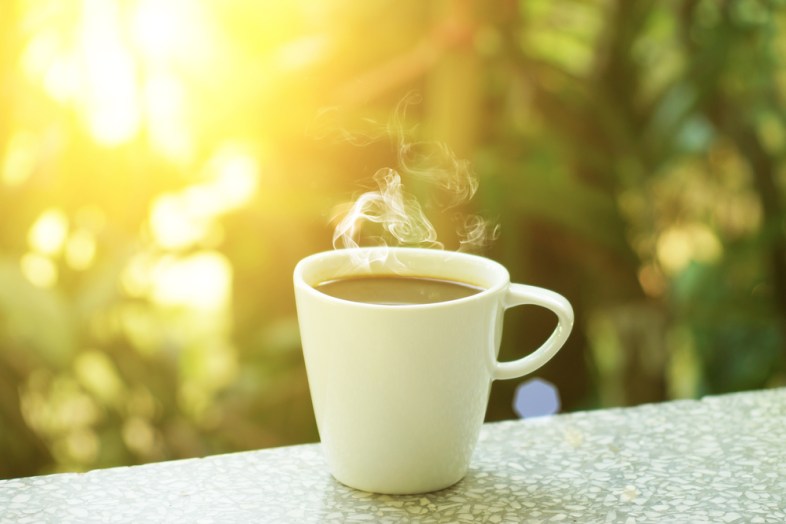 Sundays are your best friend while simultaneously remaining your worst enemy. It's your well-deserved day of rest, while also being that constant reminder that you can't do anything too outrageous because tomorrow is Monday (and we all know that all hell breaks loose on Monday). Here's to making your Sundays a little bit sweeter.
1. Drink tea from the moment you wake-up to the moment your head hits the pillow – it'll keep your calm juices flowing (literally) and allow you to stay hydrated in the loveliest way possible.
2.  Binge watch re-runs of your favourite show and never leave the confines of your pjs or your bed. Make sure to watch something that makes you feel good and evokes a little nostalgia in you like Friends, Gilmore Girls or the original Beverly Hills, 90210.
3.  Go visit your grandparents or other family members for a lunch date. Maybe it's the Italian in me, but Sundays are meant for family and they'll appreciate the visit just as much, if not more, than you will. Also, you'll more than likely get a yummy and filling meal from them – at no charge!
4. Spend some time with just yourself. Whether it's a weekday or the weekend, we never really get some time to ourselves. Take your Sunday as a real you-day and pamper yourself in anyway you see fit. Be a little selfish on your Sunday.
5. In terms of pampering yourself, create a DIY spa with either just yourself or with friends. Light some candles, take a long bath, scrub off all the dirt you've accumulated throughout the week (be it mental or physical) and refresh your entire body. It'll calm you down and make you feel good while also prepping your appearance for the upcoming week. Hello at-home manicures and homemade hair treatments!
6. Eat the food you love – and lots of it! The work week starts tomorrow and you'll have to get back into your regular routine. Sunday is still technically part of the weekend so make that indulgent meal you've pinned but never tried or order that XL pizza for one.
7. Bake. Bake. Bake. Use the day to peruse old cookbooks, Pinterest or the food blogs you love and bake anything your heart (and your stomach) desires. Make sure you make enough for you to enjoy that night and to bring into the office tomorrow.
8. Volunteer to do something good – whether it be helping out at the community soup kitchen or agreeing to babysit your neighbour's children for a few hours. You'll feel good for helping someone out and you'll also feel productive, even though it's a Sunday.
9. Devote your entire day to a book (or two, depending on how fast you can read). Close your door, get comfy and pick up that book you've been dying to read but haven't gotten the chance to because you've been too busy. Now is your time to indulge in a little literary adventure.
10.  Make a manageable to-do list for the upcoming week. You'll feel great knowing that you have your week planned out before it actually begins. Include positive notes on the list as well. No one wants to look at horrifying list of work that doesn't include that martini you scheduled for yourself on Wednesday at 7pm. (Bonus: It'll make your Monday morning wake-up a little less dreadful.)
Take this Sunday and enjoy it in any way you please. It's the most underestimated day of the week, but it really is your day to do what you want with it and that's the beauty of Sunday. So, take your time, make the most of your moments and try to forget about the craziness that's ahead.