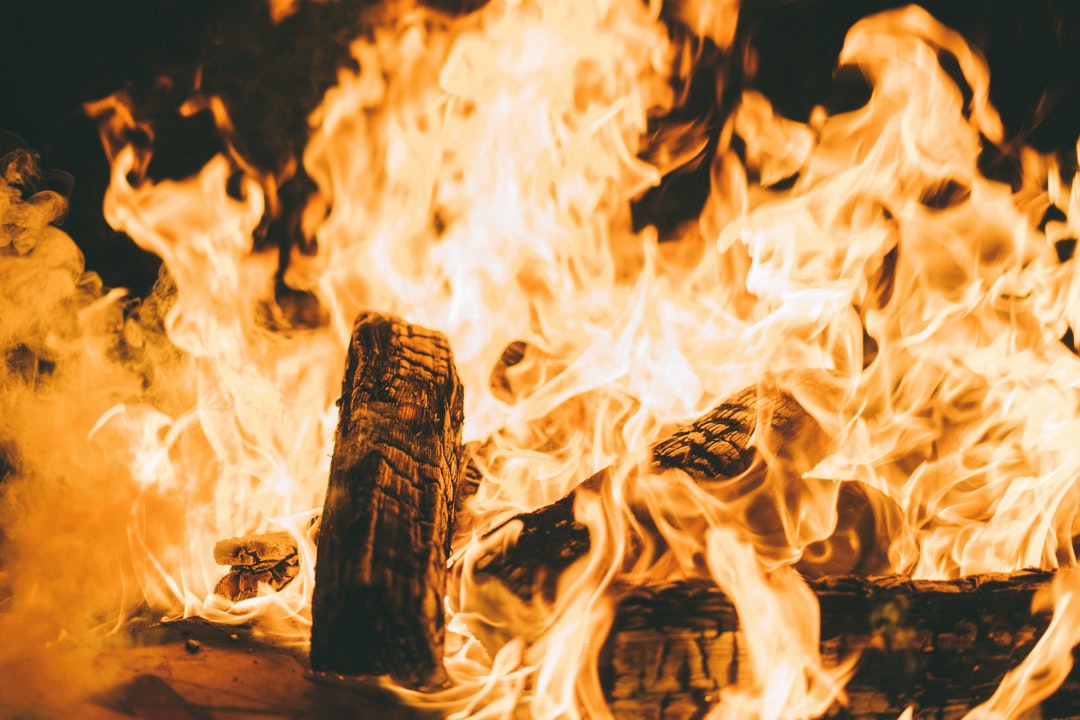 As of Wednesday, November 14, 6:00 PM (PST), three major wildfires are still raging throughout several counties of Northern and Southern California. The most prominent of them being the campfire, burning viciously through Butte County. It is by far, the most deadly and destructive wildfire in our state's history. The death toll is now set at 50 and is expected to rise within the next few days, as over 200+ residents are still reported missing by the local authorities.
As of late, the fire is only about 35 percent contained after burning through a staggering 135,000 acres. It has destroyed 8,817 homes and structures, as strong winds and dry brush enable it to expand outward from Paradise, California.
Turning our attention toward the southern region of California, both the Woolsey Fire and Hill Fire have engulfed a combined 101,845 acres, reducing the once lush, sprawling, green hills of Malibu to a wasteland of singed rubble and gray ash. Evacuations are still in effect for many residential neighborhoods bordering the county lines of Ventura and Los Angeles. At a current containment of 47 percent, the Woolsey Fire has claimed 2 lives and destroyed over 435 homes and structures.
Working together, this is what we can do to help aid the surviving victims of California's most devastating wildfires to date.
1. Donate Online To A Disaster Relief Organization
Every cent helps. Don't ever feel like your financial donation won't be enough to make a difference. To a family who's just lost everything, a contribution of any amount is a godsend. As with any donation you make, it is always wise to research the charity you plan to invest in. Charity Navigator is a great resource for this.
American Red Cross: Donate Online at Redcross.org or by phone 1-800-RED-CROSS. You can also text CAWILDFIRES to 90999 to make a minimum $10 donation.
The Salvation Army: Donate Online at Salvationarmy.org or by phone 1-800-SAL-ARMY.
United Way Of Northern California: Donate Online at Norcalunitedway.org. You can also text BUTTEFIRE to 91999 to make a minimum donation.
United Way Of Ventura County: Donate Online at VCunitedway.org. You can also text UWVC to 41444 to make a minimum donation.
2. Donate Items At A Drop Off Center
There is an overwhelming demand for clothing, toiletries and non-perishable foods. Various locations throughout California will be accepting donations at drop off centers this week. You can donate new and gently worn shoes, clothing and outerwear. New socks and undergarments in all sizes. New and gently used blankets and towels. Pots, pans, can openers, food storage containers, ziplock bags, diapers, toiletries, feminine hygiene products, bottled water and canned goods. 
Northern California Drop Off Locations:
The Hope Center Located at 1950 Kitrick Ave. Suite A. Oroville, CA 95966. Orovillehopecenter.org
The Church of Nazarene Located at 2238 Monte Vista Ave. Oroville, CA 95966. Oronaz.org
Bidwell Presbyterian Church Located at 208 West 1st St. Chico, CA 95928. Bidwellpres.org
Southern California Drop Off Locations:
Sherman Oaks East Valley Adult Center Located at 5056 Van Nuys Blvd. Sherman Oaks, CA 91403. LAparks.org
Catholic Charities Ventura County Located at 303 N. Ventura Ave. Ventura, CA 93001. Catholiccharitiesvc.org
3. Adopt, Foster and Donate To Participating Animal Shelters
Sadly and inexcusably, many household pets are abandoned by owners who are forced to evacuate their homes without any advanced warning. Some animals are set free into the wilderness to fend for themselves with little to no chance of survival. Many pets are dropped off at local shelters by owners who inevitably have no home to return to in the wake of a disaster.
No matter what the outcome, animal shelters in affected areas become filled to capacity with lovable, domesticated animals who are left bewildered and traumatized by their family's displacement. You can be a savior to one of these beautiful creatures. There is no better time to adopt or temporarily foster a friendly stray. You can also donate pet food, toys, dog and cat beds, kitty litter, water bowls, blankets and towels to any pet shelter, statewide.
Northern California Animal Shelters:
Butte Humane Society Located at 2580 Fair St. Chico, CA 95928. Donate Online at Buttehumane.org
North Valley Animal Disaster Group Located at 2279 Del Oro Rd. Chico, CA 95927. Donate Online at NVADG.org
Southern California Animal Shelters:
Humane Society of Ventura County Located at 402 Bryant St. Ojai, CA 93023. Donate Online at HSVC.org
Los Angeles County Animal Care Foundation Donate and Volunteer Online at LAcountyanimals.org
4. Offer Up Your Vacant Home or Condo To Evacuees Thru Airbnb
Over 850 home listings on Airbnb have opened their doors free of charge to evacuees and volunteers of the Camp, Woolsey and Hill Wildfires. Visit Airbnb.com to sign up and participate.
5. Share The Information You Found In This Article
Always encourage your friends, family and acquaintances to donate to someone in need, especially in a crisis of this magnitude. You can guarantee that at some point in your life, the fate of your well-being and safety will rely heavily on the kindness and generosity of those who took a moment to acknowledge and help you through a personal tragedy of your own. Be the hero you hope for in the future, to someone who needs a hero today.