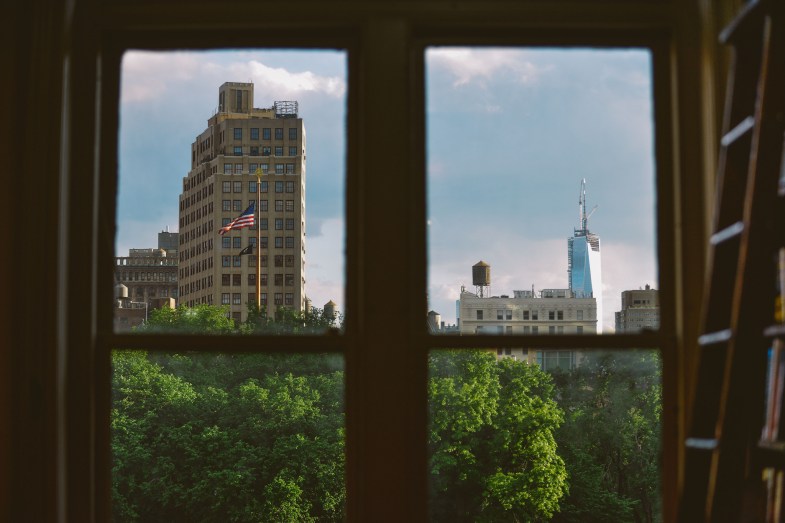 In recent weeks, there have been a slew of articles written about why the Millennial generation isn't buying the way previous generations have bought. And we're not just talking about the places we call home. From the way we choose to have our entertainment delivered, to how we shop for must-have outfits, to our modes of transportation, to how we afford our office space, (and where we want it), Millennials like variety…almost as much as we like flexibility. That's why a lot of us to prefer to rent, as opposed to buying (just about anything). Here's a look at some of the reasons we take advantage of the opportunity to rent some of our work-live-play must-haves.
Television
Cable seems archaic to many of us. Satellite television seems like an inconvenient undertaking. With options such as Hulu Plus and Netflix, which are a fraction of the cost of cable or satellite television, we are able to essentially rent the shows we want. Anything we can't find via these subscription services, we can almost certainly find online for free. Not to mention that it is mobile online – so we can watch out shows on an airplane, out by the pool, or in a park. I don't have cable – and it hasn't crossed my mind to sign up for it. I have every show I need online!
Music
Like television, Millennials also have the opportunity to "rent" music through services such as Pandora. Not only is it inexpensive (and oftentimes free), but the spectrum of music available is vast to say the least. Why buy one album if we only want to hear one song from an artist? For this generation, variety really is the spice of life, and music subscriptions provide that variety.
Clothing
It makes no sense to myself (or many of my peers) to spend hundreds of dollars on a dress we are only going to wear once or maybe twice a year. Rent the Runway is an incredible solution. The variety of gorgeous outfits initially sold me on the service, and the quality of the items I've rented has been impeccable. Order it online, or on their mobile app, and it shows up at your door two days later.
Transportation
Car2Go, Uber and Lyft allow Millennials to get anywhere they need to without having to own a car.   With low fares, we can catch a ride wherever we want to go in the cities we live, work and play. These car services also eliminate the added expenditure of auto insurance and maintenance/upkeep.
Office Space in Live-Work-Play Areas
More and more Millennials are deciding to establish roots in live-work-play urban areas. The reason? This generation wants nothing to do with long commutes from the suburbs into areas of entertainment, shopping, and work. We want to be where the action is, and where we can find like-minded peers. It's no secret that creativity breeds creativity. Similarly, high-tech hubs attract other tech prodigies. Consequently, landlords have responded to this demand in two distinct ways.
"ReadyNow" standalone offices that are already built out have proven extremely popular, as they allow Millennials to move right into an office, plug in a laptop, and be ready to go.  Many of these spaces even will provide furniture that can be rented. They offer additional conveniences including the flexibility of a shorter lease, as the space is nearly move in ready and the landlord won't have to worry about doling out Tenant Improvement Allowances.
Other landlords are offering co-working spaces, like WeWork in NYC and Downtown Los Angeles, that allow occupants to rent a desk, an office, a conference room, for as long or needed. Of course, this is very limiting for a company's long-term growth, but is particularly popular with the Millennial generation and startup companies.
While an argument can likely always be made for owning your own space, or car, or perhaps even clothing, the case for renting is only getting stronger. Certainly for the Millennial generation the benefits of flexibility, variety, and convenience offered through renting many of our lifestyle amenities are far more attractive than being locked in to long contracts and expensive monthly bills.