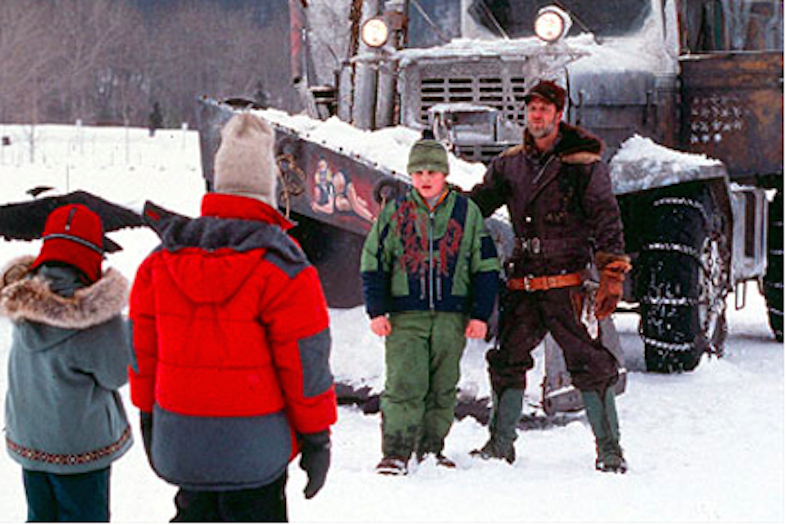 As a child, the first sight of snow was bliss. The prospect of a big dump offered blockbuster tobogganing or cancelled classes. Both options were larger-than-life at the time, because life was outright effortless.
Your mom wiped the snot from your nose and teachers taught you to make paper snowflakes and cotton ball snowmen. If it was subzero, you were allowed to warm up in the mud room at Recess – which was particularly thrilling, for some reason.
Santa existed, and you didn't have to host, buy gifts, bake, decorate, or do much of anything. Adults had shit covered. Wintertime, and the living's easy.
In stark contrast, let's examine Adult Winter.
Adult winter starts out fun and romantic. The first snow, you might cuddle up, wear a festive scarf and emulate some contrived J.Crew Holiday ad. December parties and eggnog-infused cocktails offer reasonable distraction from the cold. The snow feels crisp, even exhilarating.
The onslaught of holiday clichés is fully embraced until the crushing reality of January 1 smacks you in the face like a puke sandwich. The rest of winter is ultimately a world of pain. The struggle is real.
February is so dismal you actually feel like a prisoner of war in your own translucent body.  The compendium of garbage you ingested has you sobbing at Jenny Craig's doorstep. When you were a kid, it was all, "Santa brought me a Hoola Hoop!" Adult Christmas is more like, "Santa brought 15 pounds to adorn my waist and ass."
You fake a workplace injury just to avoid February. Sanity resides in winter sports, Netflix and offensive amounts of Kahlua.
You try, in vain, to tie the scarf you once cherished but it has formed a permanent dreadlock at the nape of your neck and by March you look like a deranged Yeti on the spread of "Who Wore it Worst."  The odd time you ­do smile, your desiccated face cracks like glass in the dry air.
The lack of sunlight has decayed your mind. You hide in shadowy corners and lunge at strangers in a Vitamin-D-thirsted frenzy.  April bears great promise, but alas it is a merciless tease. Rain, snow, sun, snow, rain and then a blizzard.  This twisted game loiters well into May.
So enjoy the build-up to Christmas, Adults. Give in to the pre-holiday hype, because the end is dark, and you know it's looming. Winter is coming.