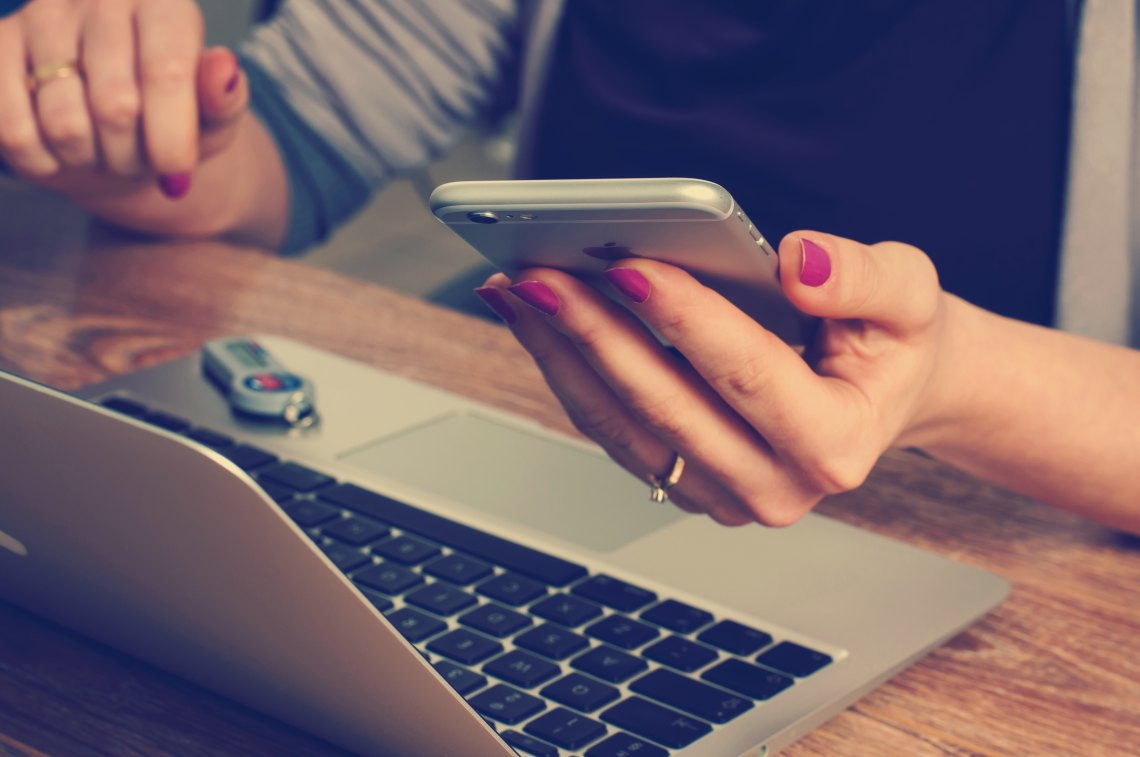 I first ventured into online dating over ten years ago. And it was not in the format you may expect nowadays. It was via a chat room, so there were no in-depth questionnaires to complete, no swiping left or right depending on whether I liked what I saw – appearance wise. I started chatting to my now ex, in a Yahoo chat room. At first, I was attracted to his humor; and I was curious to get to know more of him. One thing led to another and we ended up going out on a date and being in a relationship for six years. So you might say that I had prior success with online dating. Since then, digital dating has expanded and now there are more online websites and dating apps. So as one person commented to me when I was doing some research, dating online increased the probability of you meeting your love match. But what if you are not meeting your suitable match, but instead an unsuitable. Possibly even a Prince Harming. What about the dark side of online dating?
"I was not into it"
After coming out of a long-term relationship I did initially give online dating a go. I used e-harmony and got to chat with a few guys. I found it to be interesting and went out on a few dates. There was one guy who I met up with more than once but this was short lived, as I realized that I was still healing from my previous relationship. It was really a rebound. I was not ready for love. In more ways than I thought. I soon realized that first, I would have to start a relationship, fall in love again, with myself.
Several years later I approached online dating again. This was after I got into networking online more for both business and pleasure. I had reconnected with myself, rediscovered my self-love. Most importantly, I was ready for a relationship.
Why did I start this approach to dating? Simply on one level, I wasn't going out a lot, thus not opening up the opportunities. I thought I was a good communicator online. By this time my lifestyle blog SophiaWorld was up and running. I do confess that I did find this approach a little daunting, as I am a personable person. One who manages easily to connect in real life. I took the stance, "Why not be myself?" Why not talk in the way I usually do when connecting to people? I like to put people at ease with my humor. Maybe it's to keep me at ease too. I can only be myself.
"What are your intentions?"
I did meet some people who on the first appearance seemed to be okay. But then I started to encounter a new behavior, one that I did not experience last time. The 'sex fiends'. These were the men who initially start out charming, then focus on how "great" or "hot" you look. Then the conversation may continue offline, which will typically be via text or WhatsApp. Everything is going okay until you realize that you are now in the middle of sexting [sex text messages]. To take a pause here, I don't mind chatting about desires. Sex is natural. I have done the flirty texting, usually with people I know. But I found it off-putting when the mood shifted to "wham bam, I want you to be part of my sexual fantasy". I experienced one encounter where the guy came across as respectable. He was very much into wellness and self-development. He even boasted about the rewarding work he did with his clients. How he supported strong women. But as the saying goes, appearances can be deceiving. Let's say he had a thing for submission and force. When I later shared this with my mother, her response was of shock and she said 'call the police'. Yes, a degree of caution is required. I obviously refused when I got into a situation that made me feel uncomfortable. I stood my ground and politely declined.
Then there was a guy who wanted me to meet up with him in for one night, so that he could perform oral sex on me. He thought sending pictures of his private parts would entice me.
Not only on dating sites
You may be thinking that as the online community is a mirror of the different aspects of society, it's to be expected you'll meet people wanting one-night stands, or who are perverts. Yes, this is true. But please be warned that you can also experience such encounters on platforms that are not necessarily for dating. There was a person whom I met via a business network site. I think it may have been in a Linkedin community. We had a shared interest and later found out that we had attended the same university. So he was part of my alumni. We continued to converse and he seemed to be a decent chap. Then he started to profess his feelings for me. This man was married. I cut him off when he asked if he should have chest hair or not. The point here is the World Wide Web, does make people sometimes bolder and more confident. So how do you protect yourself?
Standing up for yourself – how to in 5 steps
1. The first step I would say is always being clear about what you want from any encounter. Set your boundaries. This can be getting to know someone. Meet new people. It may be that you want to have casual relationships. This is also okay. It's nice to be desired. It can give you a boost. But if you are wanting something much more meaningful, a connection, be upfront. A good clue as to whether a person is interested in you is in the questions they ask.
2. If you are lonely find other ways to meet new people. Go to meetups. Arrange get-togethers with friends. Try new hobbies.
3. Start connecting to the feel-good. No one can make you feel good about yourself. It starts from within. With how you frame your thoughts. It's important to also accept low moments.
4. Value yourself. Value your worth. You deserve the best. Be respected. You do not ever need to lower your beliefs or core values. Work on yourself if you are finding that you feel low about yourself. Fall in love with you.
5. Take a 'so what approach'. The natural state is flow and ease. If you find yourself forcing or holding on tightly, that's a sign to let go. Maybe you're going all-in, attaching to the outcome. It's so much lighter to think, "okay, maybe he/she is not a match". Wish them well and move on. Don't even think about the story – the why.
In terms of my online dating experience, it has been a combination of bad and good experiences. Perhaps I'll meet my next match offline. One thing I know is that I stick to my values. Know my worth. Won't settle for the dark side of dating.