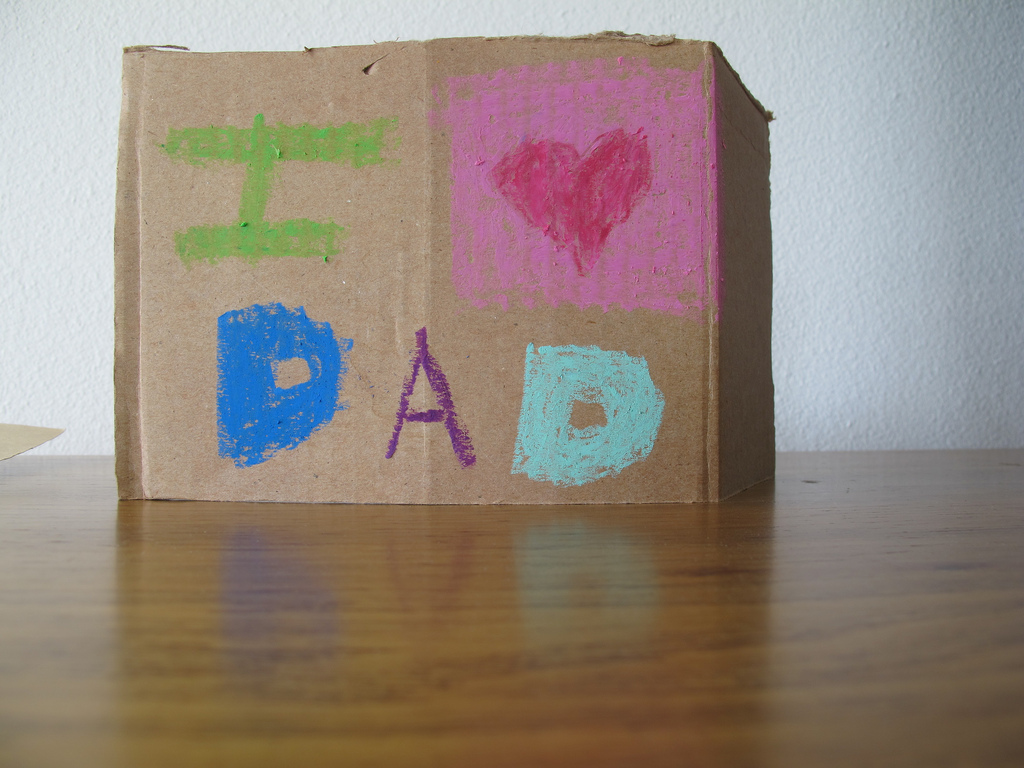 Soon we'll be celebrating the most important men in our lives. They're the men that taught us our standards, pushed us past our boundaries, made us feel safe, let us follow our dreams, and taught us how to ride a bike somewhere in between. Soon we'll be celebrating someone we should be honoring every day of the year instead of just one. We'll be acknowledging the gratitude we have for the men that molded us, believed in us, and taught us all about love.
There will be many men in our lives. There will be those that come and go (even when we don't want them to). There will be those that disappoint and those that surprise us. There will be all sorts of characters that we face in our personal journeys. But there will be one that remains the same. One that reflects the others that we let stay in our lives. The most important one. Your dad. This Father's Day, get him something he really wants.
Prepare for holiday a little ahead of time with one of these 11 gifts for dear old Dad, because he deserves more than just your weekly phone call.
1. A plane ticket to see you.
Chances are you don't live in the same city as your parents anymore. Chances are you also don't see your parents as much as they or you would want to. Make it easy for your dad and book that ticket for him.
2. An engraved bottle of good whiskey.
This one looks as good on a shelf as it tastes in a glass. Go straight to the source for the best quality engraving and watch your dad show it off whenever anyone comes over.
3. A box of authentic cigars.
Make your dad the coolest guy at the poker table and the backyard BBQ with customized cigar labels from iCustomLabel to spice up his puff.
Simple, free, thoughtful, and just enough sentiment to make sure your dad knows just how much you've always cared.
5. A unique subscription box.
There are plenty of really cool subscriptions you can gift your dad with like the Dollar Shave Club, Try the World, and more. Keep the gifts coming for more than just one holiday.
Say so long to the headphones that always fall out. Get him a noise-canceling set that will be music to his ears.
7. Cufflinks that say 'I've arrived.'
Jazz up your dad's evening attire with a nice set of cufflinks to subtly point out just how cool he is.
Think of this as the next generation money holder where you're no longer asking for $20 bills to walk around the mall or go see a movie.
9. A play date.
Check out Groupon for father-daughter bonding activities like the shooting range, golfing, or just go all out and go sky diving with dad.
10. A spa day.
Because who said massages and pedicures have to only be for women? This is the 21st century and we all deserved to be pampered.
11. A multiple course meal.
Your dad has put food on the table for your entire life. It's your turn to put some food on his. Check out some Tasty videos and mimic a meal that'll leave your dad relieved you know how to cook after all.
Any of the above paired with a good old fashioned hand-made card, are sure to put a smile on your dad's face. I see where you got your smile from.
Happy Father's Day to all the dads, including my own, out there raising incredible women.