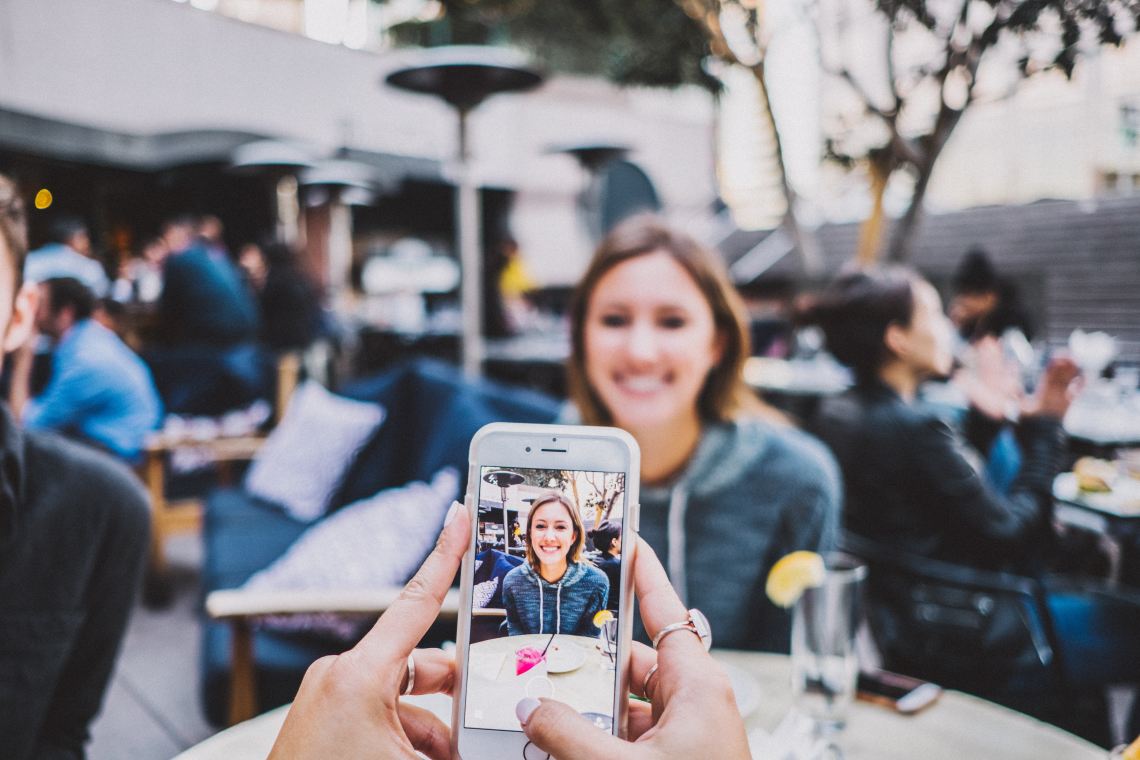 Dating apps have transformed from a way to get a quickie with stranger in an Applebee's parking lot into a noble quest for prince charming.  Almost every single over the age of 21 has downloaded Tinder whether as a joke or to seriously find a connection (whether sexual or romantic). There are so many apps out there now and each has its own interface and caliber of people.   So let me tell you about my experiences with all these apps so you can decide for yourself what could work for you.
Going into these apps I was aiming to find a relationship that included an eventual path to monogamy. My profiles are mostly the same with the same pictures of one with my face, one travel, photo, a few with friends, and a cute dog one to top it all off. My bio reads,
"New in town.  I like yoga, travel, horror, hot sauce, and hiking.  Looking for someone with a sense of humor and believes in aliens.  Give me a reason to delete this app!"
I want to give some info but not be too wordy… it might be too wordy but whatever. When I go to a date I screenshot the guy's profile send it to a friend and tell them where I'm going and when. You know, so if he kills me there's a solid lead somewhere.
Tinder capitalizes on superficiality.
It uses a few photos and a short bio to introduce people.  It is the patient zero of heterosexual dating apps. It's a sexual free-for-all so read the bios because people will mention: looking for a girl into BDSM, polyamorous couple looking for a third for cuckolding fantasy or seeking a relationship. One must brace themselves for the sleaze bags to come out but if you're sleazy then it's a match!  When I first got on this app I was getting stood up all the time.
No one cared.  Then eventually I snagged a few decent dates and one time I even went on a second date with someone.  I met this nurse on Tinder. I actually went to his house and he cooked a 3-course meal for me. Too bad it was so uncomfortable because I had terrible gas the whole time from the Brussels sprouts.  We ended up going on a few dates after that. I ended it because he was nice but so boring.  Tinder has been good to me but I've moved on to explore its spawns.
Bumble is female friendly Tinder created by a woman for women.
It has the same interface as Tinder. The only difference is women message first.  The men on this app tend to be in the 20-30's range, looking for relationships whether romantic or platonic.  I've had a lot of luck finding great guys with good manners and real jobs.  The men tend to just be better looking on Bumble than all the other sites.  My dates have all been good but I've been stood up a few times. The last date I went on was so awkward.  He's a music producer and lives in my area so we meet up at a local bar/ restaurant.  When we sit down at a table he asks, "Are you thinking about getting food?" "Maybe something small.  Are you going to get a drink?"  "I don't drink and I ate earlier…"  So what are we doing here… loitering?  We ended up getting two appetizers and not going out again.
Hinge's tagline is "The relationship app," has a broader Ages range of 20's to 50's.
Hinge provides questions to answer like, "Where's your next trip?" "What's a typical Sunday?" and "What makes me happy."  There's a requirement of at least three photos and a quick questionnaire about preferences like a political party, smoking, job etc…  To connect with someone you can like a picture or answer then use that the jumping point into a conversation.  This makes communication so much more meaningful and easy.
Hinge does give you a limit on how many swipes you get a day unless you want to pay for a premium membership.  I like the limit, personally.  I've had much better luck with men committing to a date and showing up. I just went on a second date with a guy I met on Hinge.  Our first date was at a cute little bar in Culver City that was decorated like a hunting cabin and it had a great happy hour special and a pizza food truck.
Coffee Meets Bagel is my least favorite app.
It has a lot of limits on swipes, the men aren't that attractive, and it's been hard to get people to return messages. The whole concept is the guys will swipe first, usually, then the girls can say yes or no.  You can "discover," more if you aren't getting hits but there's a limit.  Its profile is set up like Tinder and Bumble.  The app seems to always be pestering me to buy a membership. I connected with a few people on it but none ever committed to a date so I deleted it.
J Date was suggested by my Jewish cousins.
The men are 30s-50s with a few outliers in their 20s.  It's more like, "So are we going to get married or what?" type of vibe instead of, "Let's have fun!" like the rest of the apps.  It has such a long profile setting with all these checklists it feels very impersonal.  I talked to a few people but it was so bland I deleted it after a month.
Match.com was something I had to explore.
I didn't pay for the membership but I did do a test drive.  I took the compatibility test.  The men interested in me were all 30s-40s.  It was hard finding someone my age and that I found attractive. The handle names are so dumb like SweetDaddyMoneyB, Flirt2Nt or KissMe.  Also, it's a little intense to go on an app where everyone is spouse shopping.  It's too much pressure for me.
OKCupid is a poor man's Match.com.
It's has a long profile, like Match.com but with a younger demographic of people in their 20s.   I went on one date using this app and they guy was so boring and wouldn't stop talking about his DWI.  Also, it feels like no one responds on the app.  For a week, I was actually on it trying to talk to people and rarely got a message back. Eventually, I deleted it.
It's a beautiful time in our lives where we are opening ourselves up to new experiences and people. It's not all about falling in love it's about going out into the world experiencing all the good, bad, and the ugly.  Dating apps are handing us that opportunity with all its beauty and horror.  So be safe, have fun, and be open.