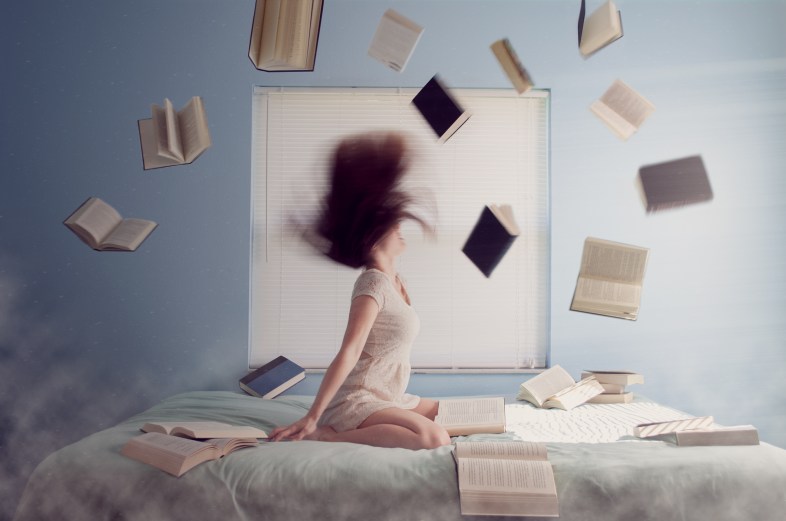 When I meet new people, I want to dig into their reading routine, break it down into tiny little details, rifle through the contents of the e-newsletters they subscribe to on a myriad of themes.
I would love to give reading recommendations, ask for reading recommendations, and over a brewing cup of coffee, discuss leisurely a detailed analysis of the minuscule similarities between Lang Leav, Nikita Gill, and Rupi Kaur.
I want to pick through the spool of the grey matter enmeshed in their brains, hold their interests as a blueprint to the machinery of their mind, and explore the ideologies they tessellate towards.
I want to listen to the tired, dead-beat stories of things that perturb them in the thick of the night, stories of a crumbling world and a withering humanity.  
I want to know their opinions on online bit-sized courses, the transparency and hypocrisy of media outlets, and the significance of independent media in this volatile information ecosystem. 
I'd love to nudge them further into spewing details about the times they fell prey to an army of click-bait headlines, about the drowsy afternoon they consumed an entirely fake piece of news with a giddy rush of excitement, and ended up hitting the 'share' button, thereby inflaming an acrid fire of rumors.
I want them to share their curated list of news sources, daily delights of scintillating articles from desperate tabloids, quotes highlighted with neon markers inside books bought from Sunday flea markets, and scribbled notes at the margin of their fancy little notebooks.
And then, I want to ask them whether they learn better through reading articles, or watching videos. How do they consume their news? How do they construct their opinions? What all documentaries have they viewed on YouTube? Which novels have they tucked away in their reading lists? 
In return, I'll recite the story of the time when, after traipsing for the entire day at a book fair, I spotted an independent magazine company in a tiny little canopy stall at the extreme corner. I'd try to, but fail to paint my excitement for them to soak in, at having flipped through its content with the appetite of a reader with a bottomless desire for text.


I'd always love to know more.
Do they like African poetry better or Japanese urban legends? Have they ever Googled up Adrienne Rich, Nikki Giovanni, or Toni Morrison in middle of the night while watching Youtube videos on Black Poets Movement? And, how often do they find themselves browsing through Booker's Prize nominations, or Pultizer's for that matter to place bets on their pick for win with fellow readers met at online forums? 
Do they find themselves connecting better to Classics, or is Contemporary Literature their cup of coffee? How many poetry chapbooks can they name at the crown of their fingertips?  How many roses have they squeezed in as bookmarks between the yellowed pages of old dusty novels, running their hands gingerly over the darkened wilting petals with a strange satisfaction?

I know what I sound like. A capricious, greedy little intruder, storming into the private territory of people's minds, waltzing inside the nooks and crannies of thoughts they have buried away from the world, nudging and probing uninvited. But tell me, how am I to befriend their hearts if I can't peer into the dusty corners of their minds, circle around the perimeter at leisure, and gobble down the view?
Tell me, how can I possibly ever touch anybody's soul if I don't know how, and with what, they choose to nourish it?