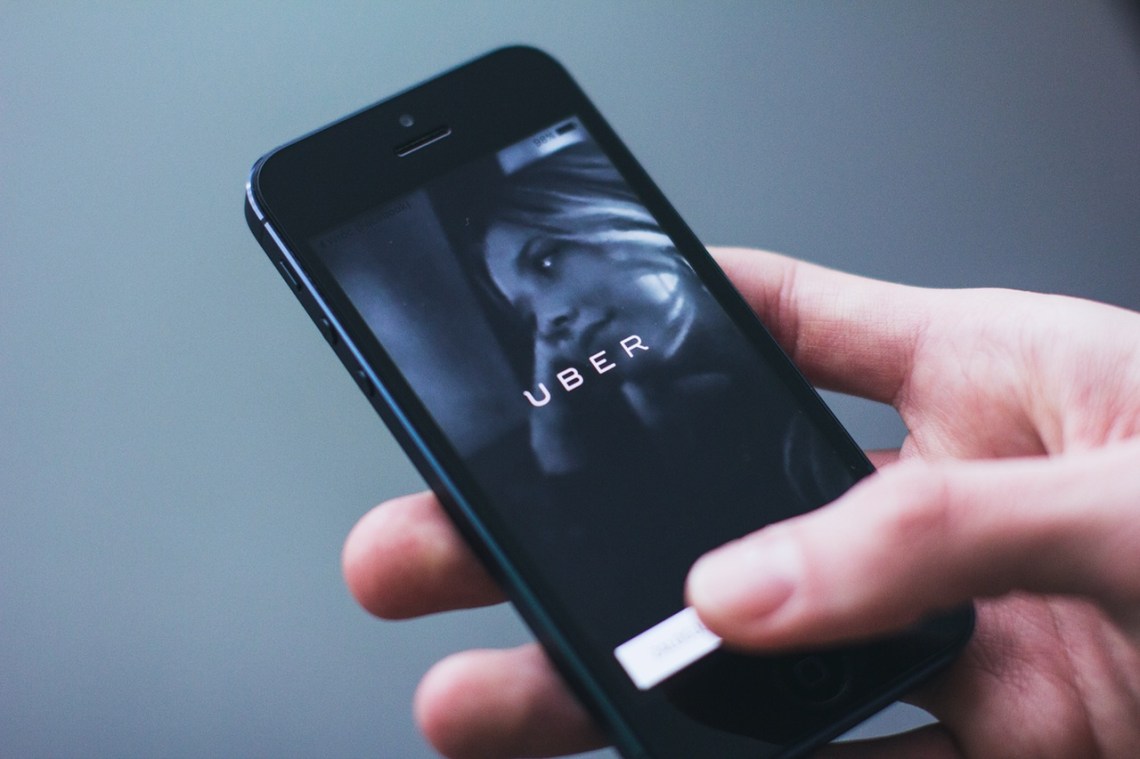 This is not an ad. It's more of what I wished I learned in college: how to be brave. After getting rid of my car and riding Uber to work for the whole summer, I learned about myself and discovered new confidence. It turned out the low-risk day-time Uber environment was good for me to do a Sara Bareilles and "say what I want to say" without the crutch of booze.
Here are seven ways I learned how to be a stronger "me" while taking Uber:
1. I practiced saying what I did professionally.
The question often came up, "What do you do?" I found that other people were more interested in what I did than I was. So I took that as a chance to think about what was interesting about my journey. Instead of going into personal details, I practiced summarizing something about the industries I'd been a part of. That has often given me something to reflect on and write about after the ride.
2. I got to know my limits.
I've had drivers insist I agree with their alien and cancer conspiracy theories, ask why I am not living my dreams, and see if I'll join their mask-making company. I used to just go along with conversations, but over time, I started owning my space. The majority of my Uber experiences were great, but I didn't have to talk to everyone I met. I realized the crazy Uber stories I grimaced over later didn't have to continue on. I could say I was busy, tired, or just end the ride.
3. I found out where the real food was.
I usually read reviews online, because it was an effort to ask strangers for a recommendation. Then I saw how awesome a few questions could be. In an Uber in Hong Kong, my boyfriend asked the driver if there were other good eats besides the spot we picked. The driver suggested we see Kennedy Town, a distance away from the commercial centers, where he grew up.
Because we asked about his history in the area, he ended up showing us old city streets, where to get dessert, and a dim sum gem Sun Hing. "It's not as fancy inside as the place you were going to go to, but it's the neighborhood spot." And he was right, it was packed. We stuffed ourselves with a meal for two for $13.
4. I gained some positive perspective.
Uber drivers have reminded me how you can make someone's day. One driver was an old man who just laughed and cracked jokes the whole time. He appreciated himself and told me he often made people smile. He had some of the same customers in the city of Pasadena for years and told me their stories, too.
Others were highly entrepreneurial, like the driver I met who quit his job and started working as a paleo diet chef, bringing homemade meals to a growing list of customers. They showed me how to let go and really live.
5. I learned how to stay calm under pressure.
Every now and then we all have an oh shit we're late moment, and we need to go fast. During the times when I was in a rush, I've had drivers who have asked me how to use their navigation system or have gone the wrong way. During those incidences I practiced counting my breaths and staying calm.
An interesting thing happened — the day was okay after all. No matter how horrible I felt at the moment, the moment passed and in the end all I had with me was my mood. If I had gotten upset, that's what I would take with me. If I focused on breathing, I left and the situation was done.
6. I saw the other side of the picture.
Drivers are human people. Not all Uber drivers are also working at another fulfilling job. For some, driving Uber is their full time job. Some are driving to finance the family vacation, others have a baby and they work night shifts. In the last few years, the market has changed a lot and drivers don't make what they used to. In the cities, driving an Uber means living in traffic jams and being seen as a service rather than a person.
One driver told me that he used to be a taxi driver, and hides his Uber sticker so he doesn't get heckled when driving around. Another told me that he often brought the money he earned back to his country. He didn't say where, but mentioned it was a top cocoa-producing country. He said many people there have not seen twenty dollars together in the longest time, and have never seen fifty dollars at once in their whole lives. I realized I didn't have to travel far to gain perspective.
7. I chose gratitude.
After every ride, I tried to say thank you before heading out the door. Some rides were silent the whole way. Even then, I said, "Have a good day." I found out we are what we do, repeatedly. Bravery is a muscle that we can exercise and make stronger. We can make ourselves stronger in the most unexpected places.