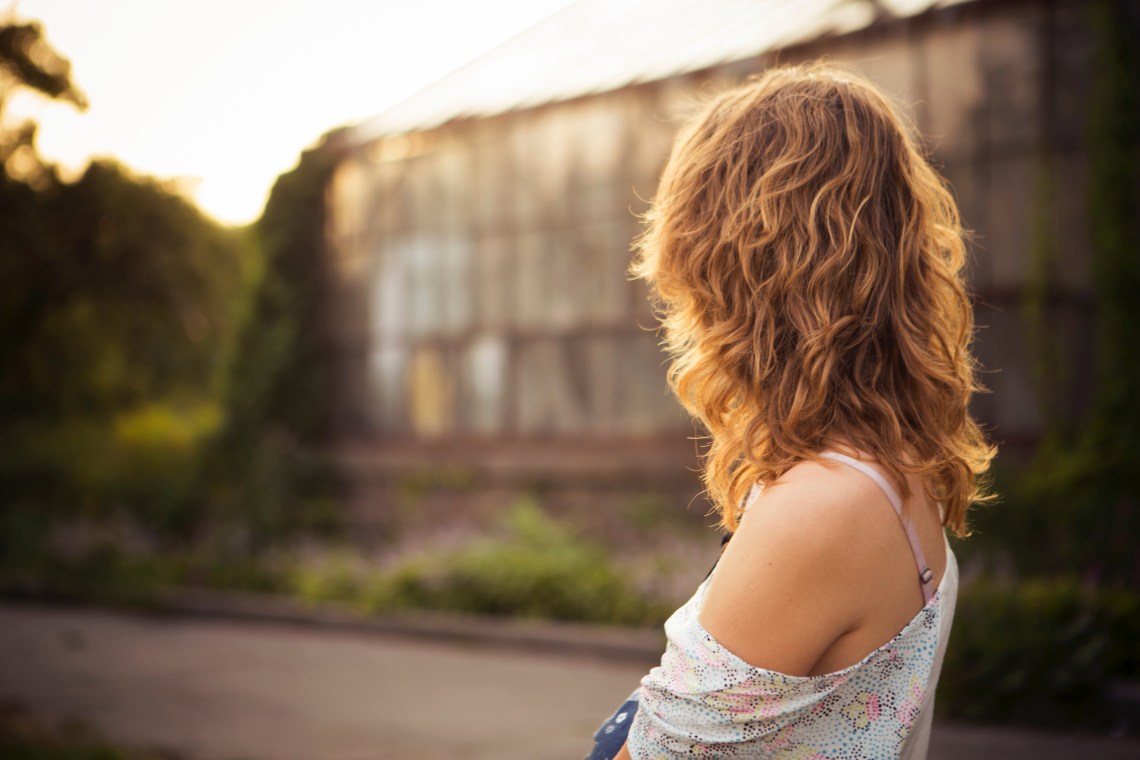 My darling girl, the word beautiful doesn't even begin to describe how lovely you are.
There are constellations behind the silvery sparkle in your eyes, silently screaming a story that is uniquely your own. A paradoxically beguiling story of pain. Joy. Heartbreak. Love. Loss. Gain. A story of redemption.
They say that if one is really looking, the soul can be glimpsed through these tiny, shimmering windows. Along the way, as you adventure through this glorious journey of life, circumstances may attempt to steal the glimmer from your eyes. Do not let the light fade.
Your tender, yet tenaciously strong mass of muscle behind your carbon ribs pumps stardust through your violet veins: A liquid form of the very atoms that were breathed into your being upon Creation – bringing life to you, as well as the Universe. Infinity. All that you have seen and have yet to see.
Your heart has the capacity to fall in love with the world, explode with bliss, and inevitably, be broken. Your deepest longings are buried in this patched-up bundle of scar tissue.
Do not let these scars define who you are. They mean nothing, yet they will prepare you for everything. You are strong.
Share these longings with only those who are are extraordinarily worthy enough to receive them. To protect them. To hold them as their own.
Do not settle for the first promise of cheap heat, for one will soon come along that will fight to fall in love with your honor. He'll be imperfect and you will learn of his beautifully broken humanity, so similar to that of your own, but he with be worth fighting for, too.
The electromagnetic pulses in your mind are not explained by mere science. They carry thoughts that are inexplicably distinct and intricately placed: thoughts holding perplexing questions, enchanting daydreams, and a Universe of their own.
Do not apologize for them or second guess their validity. These thoughts, if put into action, have the power to inspire. To heal. To create change. Your mind is a mystery – one that continues to unfold, layer upon layer. Forever.
You have been wrapped in a specific shade of skin that cannot be re-created. You are dusted with the fingerprints of an ultimate Artist. Something higher. Something much bigger than yourself and how you feel at this moment. You are sealed with an irreplaceable purpose. You are infinite.
My darling girl, you were created to be free. To run barefoot through fields of grass beneath the endless star-ceiling of our snowglobe-of-a-sky.
You were created to dream – and to follow those dreams with every fiber of your being. You were created to share your brokenness, which is now counted as nothing other than beauty.

You were created to love and be loved. To know, and to let it be known.