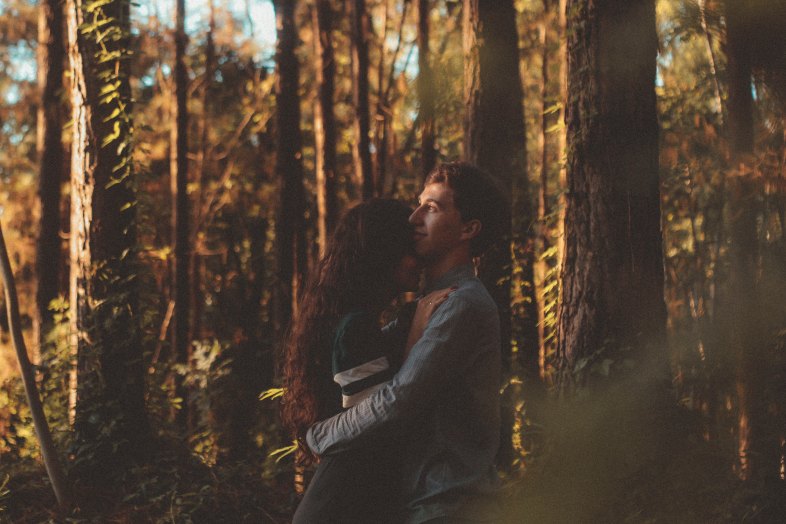 We always see couples in our newsfeed having dinner dates, going to concerts, traveling, and spending Christmas together. We also know couples who happen to be just friends before and now taking it to the next level, and couples who spend a lot of time together, love each other so much but ended up being separated. There are different kind of relationships that we know nothing about and we can't basically judge them from the very basic information we know about them.
When we think of relationships, we think of dates, late night conversations and unending gifts. The heartaches, the pride, and, sadly, the pain of being taken for granted. For once, why won't we think about how couple got together beautifully?
Here are the answers to how my friends said yes to their boyfriends. Every story is as lovely as they are.
1. "Me and my friends were playing, my friend dared me to say yes to him and I agreed. The next day, after his daily routine of bringing breakfast to my classroom, I walked him to the door. While he was walking away, I started to think if I will do it or not. To save the friendship or to take the risk and be with him? As soon as my teacher entered the room, I shouted at the corridor "Let's be together!" I can see in his face that he is really confused, then after 2 seconds, his eyes got bigger and then he ran back to the door of my classroom. I immediately closed the door and started laughing hysterically. I shouted "Bye, see you later!". I can hear him at the corridor screaming, "Yes, thank you! I'll see you later" and after 7 long years, I know I made the best dare ever." – Jhojho, 22
---
2. "Before we went to the parking lot, I told him I have something to tell him. He asked me what it is, I told him I'll tell when we get to the car. I was holding a box of pizza, and I'm pretty sure the pizza is hot but my hands are really cold. He doesn't have a clue on what will I tell him. He just keeps on talking; telling me random stories. He starts driving and remembered that I have something to tell him so he asked me "what is it?" for the second time. I didn't answer immediately, I paused for 3 or 4 seconds then looked at him and said "yes". He flashed his crooked but appealing smile. He stopped the car, went out and opened the passenger seat's door then grabbed my hand (he was forcing me to get out of the car) and then he hugged me tight while saying those three words." – Anonymous, 22
---
3. "We were set to watch our first basketball game that weekend. I planned to reveal the news to him during the game but insisted on waiting until midnight for it to fall on August 25. (It was for practical reasons because my birthday falls on a 25, and Christmas is on a 25 too. Please don't judge me. I was planning ahead for our future gift spending!) As I was stalling for midnight, he suddenly caught a bad fever and had to go home as soon as possible. I panicked-improvised and asked him to go jogging with me at 7AM at the Oval. Why ask a sick person to go jogging? I am also still wondering to this day. After one lap around the Oval, we went to the Amphitheatre since that is where he asked me if he can court me 5 months ago. We sat on a bench and I asked him "can you be my boyfriend?" while giving him a little yellow die-cast car model I've been keeping specifically for that day. He was stunned for a bit (not sure if it was because of me or the fever), but he eventually said yes. We were both teary-eyed after. Oh, and he likewise asked me if I wanted to be his girlfriend and I said yes too. Yay for equality!" – Angel, 22
---
4. "He was very consistent; he always goes to my school to pick me up. One day, after picking me up from school, we decided to have a deep conversation. We talked about our relationship. The conversation was really deep to the point the he asked me, "when are you going to say yes?" and then I said "Today!"" – Abbey, 24
---
5. "We've been friends since high school so we've known each other for years. But I guess it all started when we decided to go out as friends for milk tea but ended up going to the mall for dinner and headed straight to the north for drinks. We finished an entire tower of cocktail. From them on, we started to go out more often to eat, get drunk, watch movies or even go on a random road trip. There were never awkward and dull moments. That went on for months. We really enjoyed each other's company though I was honestly unsure of what to feel because I didn't know if he felt the same way. But one night, when we were talking on the phone like we usually do. He thought he dropped the call and jokingly said "love you" which I heard by the way. So that's when I knew he felt the same way. It was August 28, 2012 at around 2am, we talked about how we felt and officially defined the relationship." – Hershie, 22
---
6. "It was a roller coaster of emotions during the few months we officially dated, he was my first. What made me realize that I wanted to be with him was when I knew he was more than just a guy that I liked. He was my best friend and he knew me and cared for me more so than I did to myself. The day I said yes was when I told him that I might be leaving the country for a few years. At the same time, I couldn't imagine myself leaving him–being separated from my 'home'. Crying, I confessed that I loved him–saying it for the first time. Baffled as he was, he couldn't believe it. He cried and got a nose bleed. There were too many emotions going on in one go! Good thing the blood didn't stain his white polo shirt though. In the end, I haven't left yet and we're blissfully treasuring the time we're spending together." – Kristine, 23
---
7. "We've been friends for years. We exchange messages and go out back in college because deep down I knew he was someone special.  One day, he asked for my permission if he can court me and I said no to him because I wasn't ready and sure that time. He deactivated his Facebook account, stopped sending sweet and thoughtful messages and he doesn't show up on our friend's parties and getaways. Months have passed and I felt there was something wrong, something feels so strange. I tried dating other guys but I still think of him, that's when I knew I was ready and already sure about him. That I wanted him back, and that's the time I said yes." – Marielle, 24 
---
8. "It was his mom's birthday. We were seated on the couch watching some TV as he wrapped his arms around and told me that there was something he would want to ask. Instinctively, I already knew what that was. "Can you be my girlfriend?" I replied with a kiss. 4 years now we still hang out on the same spot. Every birthday of his mom's, every anniversary." – Rainielle, 22