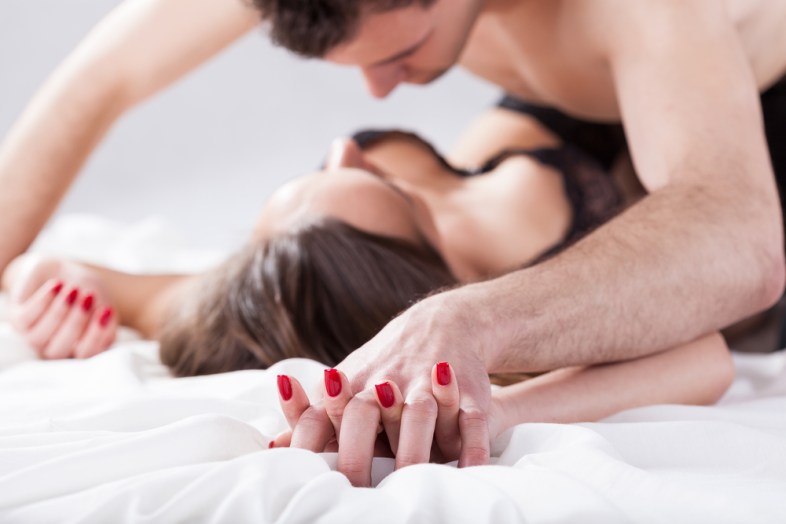 It has never defined me as a person, but my sexuality is a big part of who I am, I've always considered myself lucky to be so sexually free, co-workers, one night stands, it was all for fun. No one got hurt and not once did I sense impending danger.
Then that way of thinking was totally obliterated. In saying that, I bounced back so fucking well, people that I've confided in ask me if I'm alright and they give me a look of disbelief because I've got a drink in one hand, a smoke in the other and a smile on my face. I am doing well. I'm reassessing not only what makes me happy, but what will make 2015 a year of unforgettable sex.
1. Forget porn.
Un-see everything you've typed into your pornhub search. You don't have headphones in, trying to fap as silently as possible, you're with a living, breathing person, kiss everything, nibble everything, lick everything, in saying that…
2. Communicate.
Your clit isn't as sensitive as he may assume? The best kind of hand job involves the mouth? We're not mind readers, orgasms are so much more achievable when we abandon our embarrassments and outline what gets our rocks off.
3. Foreplay matters yo.
As much as I just want to climb on top of my boyfriend the moment I see him after a week hiatus, it's not only hotter, but healthier (and a higher chance of orgasming!) to lengthily explore each others bodies before undergoing the main event.
4. Embrace lube!
I'm a little bit embarrassed to admit that I was just shy of my 23rd birthday before I even thought about purchasing a bottle of lube, but all I know now is that hand jobs will never be the same again. Just sayin'.
5. Look each other in the eye.
Whether it's a casual hook-up or the culmination of a long awaited encounter with someone you deeply care about, sex reaches an incredibly intimate level when we forsake our anxieties over the dumb cum faces we're pulling and we can actually look at the person we're sharing pleasure with.
6. Sober sex is best sex.
Sure there is an indescribable level of horniness that alcohol seems to boost, but sober sex is 100% more focused and less sloppy.
7. Conjure a fuck-it list.
Why keep things private? Whether it's a sacred document you've created with a partner or you have solo fantasies that you want to embark on, what's the worst that could happen? Sex in the back row of the Foxcatcher screening* wasn't as hot as I thought it would be, oh well, we tried! Tick!
*I am in no way encouraging sex in Events Cinemas or any other dignified establishment; these expeditions are just the spice of life and are not completely unheard of.
8. You're not an Olympian.
Some positions work better than others, but it's not always necessary to incorporate as many switches as possible, you're not in a marathon. See number 2.
9. We're all perverted little humans.
Can I take a photo while I've got you all tied up? Being attentive to each others desires is key to awesome sex, that and consent.
10. Sometimes sex doesn't happen.
Sometimes he's not hard enough, she's not wet enough, sometimes it's just nicer to hold hands or dry hump ourselves into bliss.
Sex can mean as a little or as much as you want it to, all I'll say is that being comfortable within yourself should hit a big, mandatory tick before you embark on your ventures. Happy 2015!