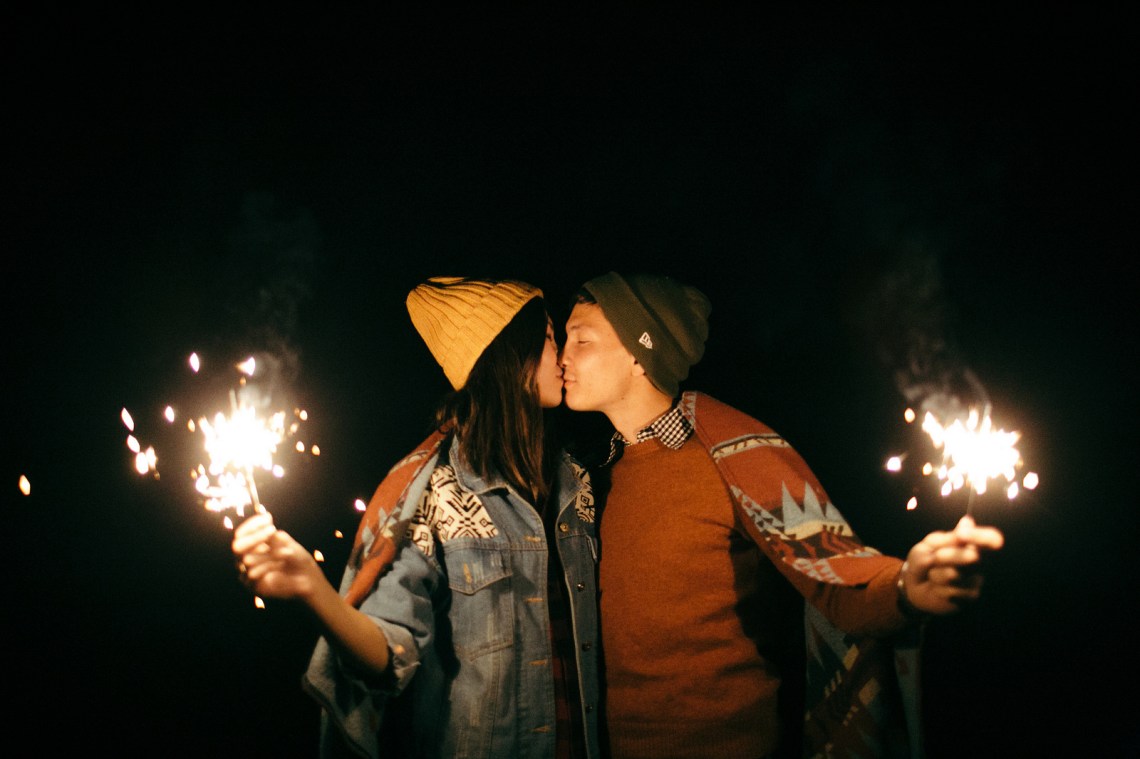 Fairytales are for the faint hearted. There could be a prince, but he might be 4000 miles out of your reach. An epic kiss might be at the end of the tale, but it may be only possible months away instead of 90 minutes. Instead of rendezvous in the garden, you go to the library to have Facetime dates because the Wifi connection is better there. The obstacle of the fire-breathing dragon may turn out actually to be parents who want to protect the princess from getting her heartbroken.
Our story did not "officially" begin with Once Upon a Time until I had left Germany. It was not the movie scene where the guy is running through the airport trying to catch his woman before the plane leaves taking her away forever. Nor was it a sappy ending, filled with tears, kissing, and never-ending hugs. Again, this is not a fairytale. I wrote our first page when I gained the courage to ask him if we were a "thing" over Facebook Messenger months after I had left. For those thirty minutes without a response, it was a cliffhanger even with an ocean in between us. With his response our story began.
Pictures, snapchats, plenty of selfies, iMessage, Facetime, screenshots, voice memos, packages sent across the globe are all things that keep us wanting more of one another. You cannot have a hug, kiss, cuddle, tickle war, or piggyback ride whenever you want to. In-person dates or deep life chats on your bed are not an option. With the hope of the future these are the sacrifices we both make, but is it worth it?
Yes. I would rather be happy with someone a world away, then unhappy with someone I could see anytime.
Because of this I am willing to see what could be, and so is he. If we can make each other happy with a 7-hour time difference, no physical contact, and months before his first visit to the states, imagine how happy we can be together in one place.
The distance does suck, but if he were not German and I was not American we would not be who we are. With that in mind, I can deal with the difficulty of the situation I have enveloped myself in because we are worth it, he is worth it. I do not want to risk losing a chance with him to regret it years later.
My German, knowledge of Metal music, interest in tattoos, and lust for life have all improved because of him. He knows how to live life, whereas I have always been the safe, good girl.
I do not know what the future holds. I do not know who will move where or even if that will ever have to be discussed. I don't know if my parents will ever come around to the thought of an international boyfriend for their daughter. I have no idea how immigration or visas work or how long it could take. It is unknown when we will see each other after his visit this summer.
What I do know is that the first time I see him getting off the bus I will be every emotion at once. I know that, that will be one of the best hugs and kisses I ever have had. I know that whatever we do when he is here will be the best because we will be together. I know because of him that I want to live my own life despite my parent's opinions. I now am more accepting of tattoos because of his passion for them. I can see this relationship going somewhere because I know that I cannot imagine my life without him right now. He came into my life for a reason and I know I will find out why.
Our story continues…
*Perk of this unconventional yet amazing relationship: We could totally be the subject of a new TSwift song (we both love her).