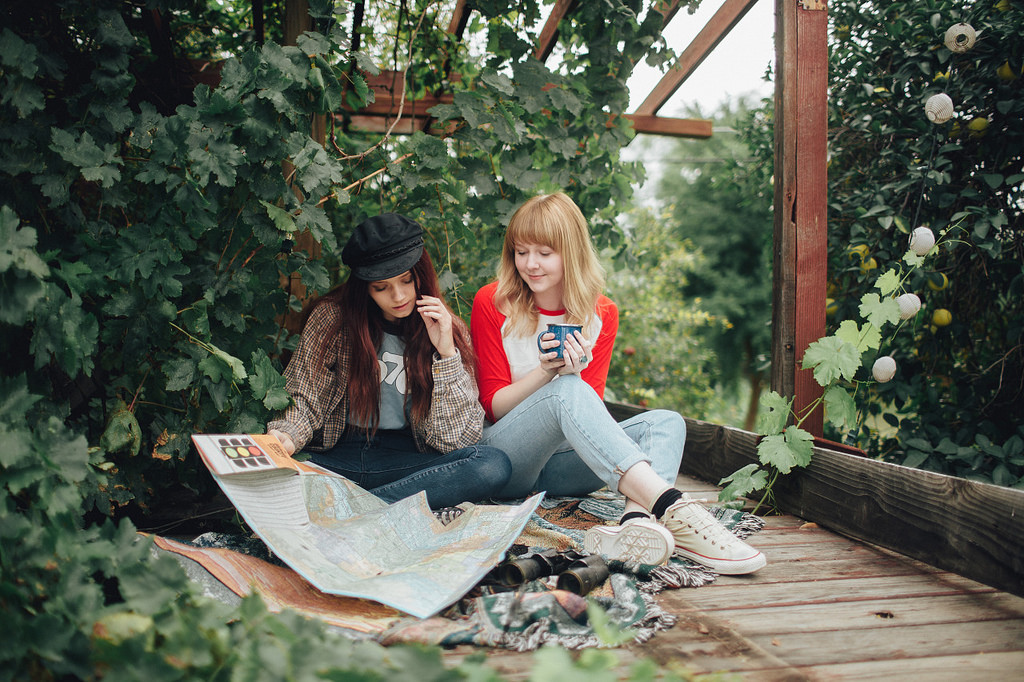 It can be so hard to get an awesome squad in a new country. This has been one of the most difficult things for me about living abroad.
I've lived in places abroad where people are extremely open and I've lived in cities where making friends was a major struggle.
Along the way I've figured out some tips to meeting some fabulous people and getting the squad of your dreams.
1. Meetup
Have you ever heard of Meetup? Check out the site. Meetup allows you to enter your location throughout the world and find groups of people who share a common interest, and it's free!
For example, when I lived in Germany I was involved in a group for international women. We would meet up about once a month for brunch or drinks. Now, in Costa Rica I am part of a group for people who like live music.
Group members can then post dates to meet up for different social gatherings. As a member of the group you can take part in these gatherings and meet some great people who share something in common with you.
I find it a bit easier to put myself out there in this type of setting because usually the other people at the gatherings don't know each other either. If you enjoy this type of social gathering you can continue to attend Meetups or just start chilling with the people you liked on your own. Check it out!
2. Join A Club
I know this is hard if you're not very skilled in the language of your new country, but at some point you have to just toughen up and try it. I went to a yoga club a few times that was all in German. I brought a friend with me to make it a little less scary, but I quickly realized I had nothing to be nervous about anyway. I found people were generally very patient with me or happy to speak English. You will also find that people are bound to be interested in talking to you about how you ended up living in their country. The other nice thing about joining a club is you already know you share a mutual interest in at least one thing!
3. Take A Language Class
If you need to make friends and learn the language of your new country, the best way is to take a language class. You will meet other people who are most likely in a similar situation as you are. This is great because they probably don't have many friends yet either and are probably really eager to do things together. Plus you can practice your new language skills together!
4. Talk To Your Colleagues
This worked out really well for me when I was living in Germany and teaching English. I was surrounded by other teachers who were in the same situation as me. I found it easy to bond with people this way. Maybe you feel a bit shy, but just remember that no matter where you work most people will understand that you are new to the country and will be more than happy to include you if you make some effort.
5. Party
If you literally don't know anyone yet, go out on your own. It feels a bit awkward to sit at a bar on your own, but just try it. Strike up a conversation with other people around you and in no time they will be inviting you out to other clubs with them. Also, if you are invited to any social gathering, GO! I've met some really great friends at parties I happened to attend.
6. Invite People
Once you've met a few people it's important to put in effort from your side. I'm a bit socially awkward in this way. I worry a lot that people will think I'm weird if I invite them to do stuff with me and we're not that close. Don't think like me. Friendships take effort. I started hanging out with my best friend because one day after work she said she had to go downtown to buy a few things and I asked if I could go with her. I didn't actually need anything downtown, but I thought she seemed really cool and this was my chance to hang out. Turned out we were perfect for each other!
7. Stay In Contact
Life can get busy. It's easy to lose track of friendships. I used to be really really bad at this. Now I know people all over the world and I really make an effort to stay in contact with them. Even if it's just a short message saying hi every few weeks, it's important to stay in touch with the people you are lucky enough to call your friends. It's great to have friends around the world because you always have someone to stay with when you travel and they are likely to visit you in whatever country you are living in as well.
Hopefully with these tips you'll be hanging out with your new besties in an awesome city abroad in no time!