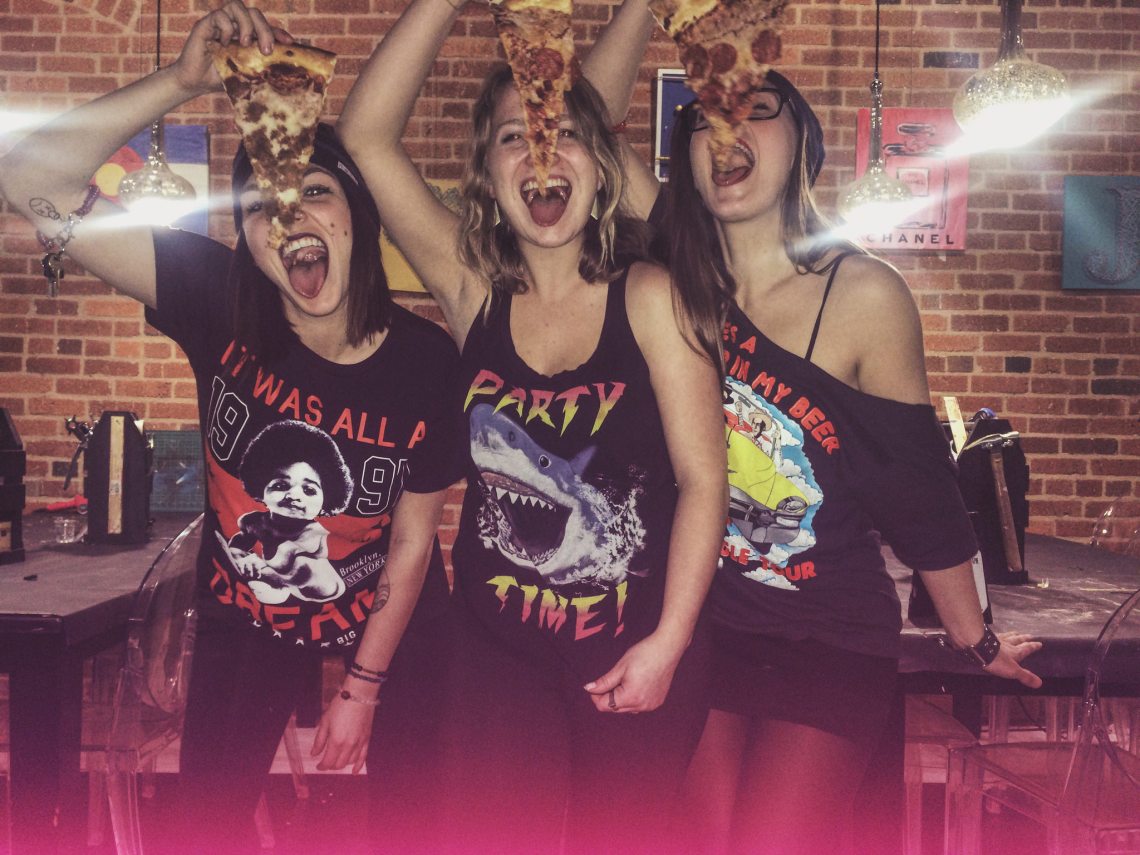 Aries (March 21st – April 19th)
New York style pepperoni, of course! The first pizza that comes to mind! With lots of cheese! Ooh and it's foldable! Foldable so I can walk and eat at the same time! The Aries is usually in a hurry needs something they can eat on the go.
Taurus (April 20th – May 20th)
Meat-lovers pizza, thick crust with extra cheese- food coma FTW. Preferably with a bottle of red or a six-pack. And a pint of ice cream after, if you please.
Gemini (May 21st –June 20th)
Chicago style deep dish. Why deep dish you ask? Well, the traditional deep-dish pizza takes about 45 minutes to cook. While this would bother most hungry patrons, chances are the Gemini is probably out with you more for the conversation than the pizza, and doesn't mind an nearly hour long wait for food, as long as the company is lively and witty.
Cancer (June 21st – July 22nd)
Is there a pizza like mom used to make? They'll take that one.
Leo (July 23rd – August 22nd)
Only peasants eat pizza, but if the regal Leo MUST be forced to eat the food of the pleabs, only the Luis XIII pizza will suffice. Renowned as "The most expensive pizza in the world", this $12,000 pizza is covered in Squilla Mantis (that's shrimp to the rest of us hayseeds) hand-selected grains of pink Australian salt sourced from the Murray River, three kinds of caviar, Norwegian lobster and bufela mozzarella. Chefs come to your house (that's right- no need to leave your palace! They come to you!) and for the next 12 hours, turn your kitchen into your own little Italy. The best part? All this decadence is stretched over an tiny 8-inch crust, so it's technically a personal pizza- no need for you to share. Bon Apetit!
Virgo (August 23rd – September 22nd)
Locally sourced vegan pizza with a cauliflower crust. Anything will flare up their gluten and dairy allergies.
Libra (September 23rd – October 22nd)
Being a lover of all things balanced and refined, the Libran is one of those fork-and-knife pizza eaters. Pizza of choice? Wood-fired fig and prosciutto pizza, with soprosetta and a pine-nut and pesto sauce, topped with arugula and olive oil. Totes Instagram worthy and barely pizza at all.
Scorpio (October 23rd – November 21st)
Pizza covered in oysters, so they can get in your pants later. Food is just the fuel for 'dessert'.
Sagittarius (November 22nd – December 21st)
Hawaiian pizza with extra anchovies, because only a party animal like you would put something like pineapple and fish on a pizza.
Capricorn (December 22nd – January 19th)
New York style white Pizza with littleneck clams- a classic choice with a twist. Plus white pizza tends to be less greasy than pepperoni or sausage pizza, so there is less of a chance of the grease staining their Armani Suit.
Aquarius (January 20th – February 18th)
Vegetarian pizza. When they think about the poor pepperonis or sausages that had to die for your pizza, they'll start a protest. Actually, fuck the pizza, they've already started the pizza revolution.
Pisces (February 19th-March 20th)
Any pizza will do, only they'd like there's with some wine (and by 'some' they mean just leave the key to the wine cellar). The pizza is just the stomach lining for 'dinner with wine', right?