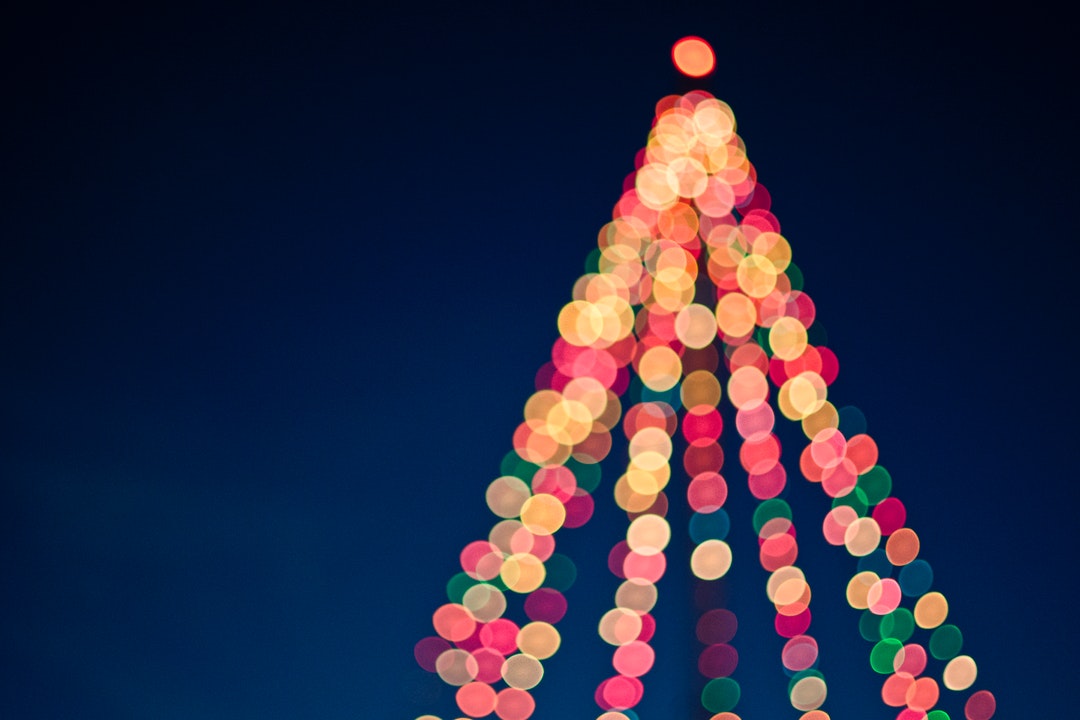 When I was younger Christmas was my favorite time of year. A lot of that was due to my mother and grandmother. My grandmother loved the holiday season. Once November rolled around, going into her house was like walking into a winter wonderland. There were stockings, a giant tree decorated with Hallmark ornaments and candy canes. My brother and I would choose the flavored candy canes, she'd put them on the tree and tell us that was it… and we'd always make it through all of them. My grandmother would then fight through the holiday crowds to make sure that we still had the candy canes for Christmas day.
December 17, 2011, was my grandmother's last birthday. We went to see her and she was talking about monkeys on the ceiling. We all thought that she was just talking nonsense… after she passed away we found out that she was talking about the monkey balloons on the ceiling at her house – the house that I now inhabit.
December 25, 2011, was the last conversation that I ever got to have with my grandmother. This is the woman that helped raise my brother and me. She and my grandfather had such a significant role in raising him and me because our father had a tendency to run away… on Christmas. Twice.
One time my father served my mother divorce papers on Christmas day wrapped as a Christmas gift. The second time, he told us on Christmas day that he was leaving, and he was out and on his way to his destination by 5 PM that day. My grandmother still tried her best during these times to make sure that my brother and I didn't lose our Christmas spirit.
Then in 2011, we had our final conversation with her on Christmas day – My brother and I had just visited her that afternoon, she told us that she was ready and excited to go home, she felt great, and she was planning to buy that PT Cruiser that she wanted and she was excited to go driving around in it. she was talking to my mother on the phone and said, "I'll be fine here, see you tomorrow, love you." And that was the last time that any of us talked to her.
The nurse didn't want her death to be on Christmas day – so she artificially sustained her life, and while she had good intentions it made it all the more painful. Christmas was my grandmother's last day – and I'm glad that she got to have her last day be her favorite day of the year.
Every year since then I have had an immense struggle at Christmas. My depression isn't seasonal – it comes up whenever I see anything Christmas related because I'll think about her, and see her and remember how excited she would be about every little thing.
This year was harder than most Christmas times. Normally during Christmas, the depression is in overdrive. My mom and I pull a mattress into the living room of my house and we'll watch silly sitcoms on TV until we fall asleep – then we get up the next day and fake the Christmas cheer.
This year- I had a new roommate that made things better for a while. She and her toddler moved into the house with me. We had lights, stockings, a giant tree with ornaments on it, candy canes, Christmas candy, Christmas presents underneath it, and it felt like the holiday spirit had returned.
Having them around made me feel like it was actually the holiday season again. I felt the excitement for Christmas (even though I caught a bug), and it almost felt like things were back to normal.
Christmas Eve night was so exciting- we had a great dinner, we did stockings and were watching The Grinch (Jim Carrey- of course) before everyone went to sleep early and eager for the next morning. It was almost like having a little family outside of my actual family. It was rejuvenating and gave me hope in the Christmas spirit again. I'm so thankful that these people entered my life.