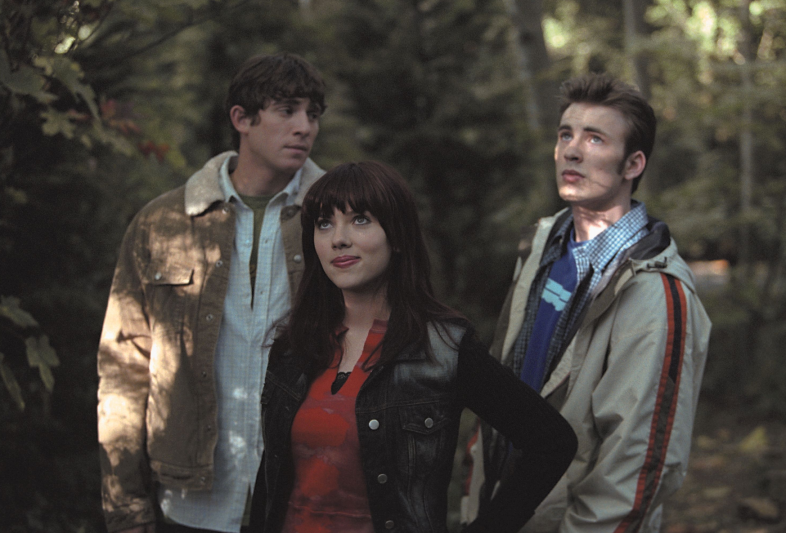 It's around this time of year that northern hemisphere students are starting to freak out about college acceptance (or lack-thereof), isn't it.
Well this is a topic I'm pretty passionate about, and I knew so when a couple of years ago I was a student ambassador for my university at education expos. I'd tell students that there were multiple ways to get where they wanted to go in the future. If they didn't get the score they needed to get into the course they wanted immediately, it was going to be okay.
Seriously. There are other ways.
In Australia, there is so much emphasis put on getting the right ATAR score (is that what it's still called?) to get into the university course of your dreams. So those kids that want to be vets, and doctors, and lawyers, there is such fierce competition to get into these courses that only the cream of the crop succeed. So when you're in high school, it feels like if you didn't spend your whole Year 12 with your head in books in order to get the top of the top marks possible, you aren't going to be a vet, a doctor, or lawyer.
You may as well give up.
But what if you have a bad year? What if your parents get divorced, or a loved one dies, or you move to a new school, or develop a mental illness – or any illness – or break up with your boyfriend or girlfriend? What if you pick up an after school job or new activity you're really passionate about? What if you have to babysit your siblings all the time, or frankly get burnt out on the whole stress and pressure of trying so hard?
What if, at the end of the day, you're just not that great at school, and at the end of the year, your grades and ATAR score reflect that and you don't get into the university course of your dreams? Does that mean the world shouldn't get to benefit from your passion to save lives or develop cures or simply reach your potential?
1. NO IT DOESN'T.
There are so many different routes to get wherever you want to go, you guys. Going from high school to university straight into the job of your dreams is merely one of them. In my experience, it's actually a lot easier to get into a course as a mature age student with some life experience than it is as a high schooler when all you have is an ATAR score. So don't stress so much about it, okay?
CASE IN POINT.
I have THREE friends who wanted to be veterinarians their whole lives, but not one of them got in to veterinary courses straight out of high school. Two of them started science degrees and the other started a nursing degree instead.
After finishing their science degrees, both Josh and Fiona got into vet degrees (with course credits to boot), Josh then got a job at a clinic and a year later he BOUGHT it. And he hired Fiona!
Bec was a nurse for a while but has now gone back to uni to follow her dreams and is currently studying again to be a vet, with a whole ton of life, work, and medical experience and knowledge already under her belt.
MY STORY.
Me, I developed an illness in year 12. I pretty much went blind for several months and was on a lot of drugs and eye drops to counteract it. I couldn't read or see screens or even people's faces so I couldn't study. It was infuriating and super stressful.
I DID get into the course of my dreams, though (I didn't need as high a score as some people) but it wasn't what I thought it was going to be. I got into a Bachelor of Creative Arts at LaTrobe University in Melbourne. Great course, I'm sure, but I yearned for something practical in which I would learn how to write scripts and what they looked like, learn how to write a novel, but my course was all theory, which I didn't realise at the time that a lot of university Arts courses are.
So I dropped out after the first semester, worked a shitty job for the next semester and started a better course for me, a Diploma of Arts (Professional Writing & Publishing) at TAFE that DID teach me how to write scripts and novels and set me on my path.
And what you want when you're in high school can change drastically as you grow up and learn more about the world you actually live in outside of the high school bubble. In high school you don't even know what all the different jobs and industries available to you are, so your dream job in high school could just be the best job that you know of. You may not have heard of your REAL dream job yet. Or it may not have even been invented! (Social media managers, anyone?)
I never knew being a freelance writer or editor was even a thing back in high school, but here I am doing it and really enjoying writing about a variety of different topics that interest me, and editing other people's novels and words. I didn't know I'd enjoy designing book covers and typesetting, but they're some of my favourite jobs that I receive. Who knew I had those skills?
I always wanted to be a full-time author when I was younger, but when I did that, I realised the reality wasn't nearly as good as the dream. At least not for me. I needed something else as well. I don't enjoy writing novels full-time like I thought I would, and that's totally okay.
I think I'm getting off track. High schoolers, there are other ways to reach your dreams even if you're not great at school. You can still get there, or develop new, bigger, even better dreams. I have new dreams all the time, other things I also want to do. And I'm going to.
So try and enjoy this big, full-on final year at school, okay? Sure, it's hard, but it should also be fun.
Here is super-successful author John Green (The Fault in Our Stars, Papertowns) talking about how he kind of sucked at high school.
[youtube https://www.youtube.com/watch?v=CWSZxZK6v_c&w=560&h=315%5D
And look at him now.