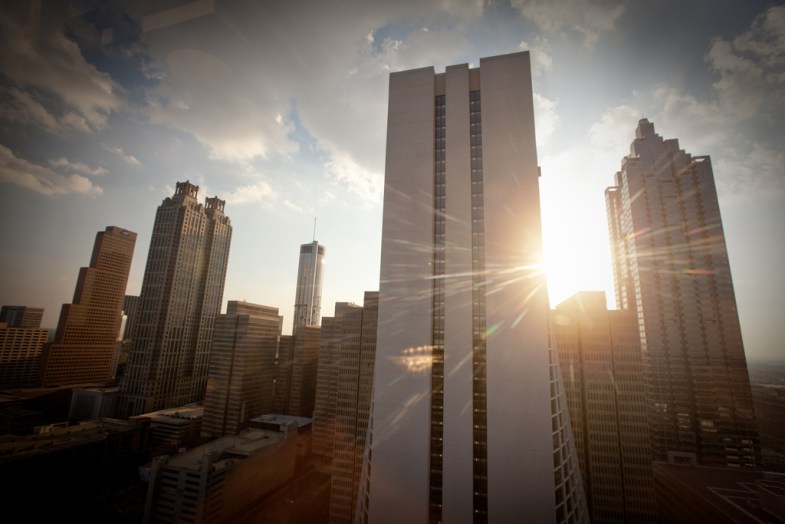 It would be unrealistic to say that we are all capable of marching into our jobs with a huge smile on our faces, eager and enthusiastic about tackling our tasks. If you claim that you are able to do this daily, there's a good chance that everyone in your office probably secretly hates you.
The truth is, we all have those work days where we feel unmotivated, lazy, distracted, or all of the above. However, if you're anything like me, you'll feel that nagging pang of guilt when you know that you could be a lot more productive. Sometimes it just takes a little extra boost. (No, I'm not referring to caffeine – However, if you don't rely on at least one cup of coffee to make it through an 8-hour work day, I just don't trust you.)
Here are little ways to increase your productivity level in the office!
1. Write your to-do list the day before.
This has helped me immensely in my current position working for an association management company. Since I correspond with various clients as well as engage in inter-office collaboration, unexpected tasks can often present themselves. Therefore, it can be beneficial to have an initial daily plan so you know what's already on your plate.
To-do lists are no new concept, but writing yours sometime the day before can be extremely helpful. Walking to your desk and already having a detailed agenda for the day can alleviate stress later on, in case assignments come up that may take precedence over others (or vice versa). In terms of efficiency, it can also help prevent wasting valuable time evaluating the specifics of your assignments – when you could be getting started.
2. Give yourself a break – and remind yourself you deserve one.
On those super stressful days, we often convince ourselves that the only way to get everything done is to sit your ass down and… well, do it. True – to an extent. However, without pausing now and then you'll feel suffocated. Plus, when you're on-edge, this might negatively affect your concentration, which would then lead to a counterproductive impact on your ultimate success. And nobody wants that.
3. Use free time wisely.
So maybe you're done with your work for the day but you still have three hours left until you can leave. In other words, you have now entered the fiery depths of hell. With this newfound down time, you could lurk your ex's new bae on Facebook and convince yourself that her tits are fake (nobody's are THAT perky). Or you could take personality quizzes and get irrationally upset when the quiz-makers accurately guess that you're "single as hell." (Is it THAT obvious!?) Here's a better idea: Use this time to brainstorm new ideas for your company. It might sound boring, but it doesn't have to be.
For instance, most companies by now know the importance of social media in promoting their brand, but they could also benefit from a younger employee showing them the ropes. Think back to all those times you've pinned hundreds of gourmet recipes only to order take-out instead. What about creating a Pinterest page to showcase your company's latest events or achievements? Going the extra mile like this will not only raise your credibility as a go-getter employee, but it can also lead to great opportunities down the road – whether it's extending your responsibilities in your current position, or improving the likelihood of being hired for future opportunities.
4. Plan something to look forward to after work.
You shouldn't necessarily hit the bar every night to celebrate demolishing those Excel spreadsheets. However, you should make an effort to catch up with a friend (whether it's over drinks or dinner) post-work from time to time. When we get too absorbed in our job obligations, we can feel burnt out. Heading home to essentially pass out, and then head back to the office first thing the next morning? That can get a little depressing – so don't make it a routine. You might be busy as hell at work, but having something fun planned for afterward can be your incentive to keep going.
Productivity is about more than effectively meeting deadlines and completing assignments – it's also about truly feeling that you are doing something meaningful. Giving any of these tips a try may just may be the jumpstart you needed. (After coffee – of course.)