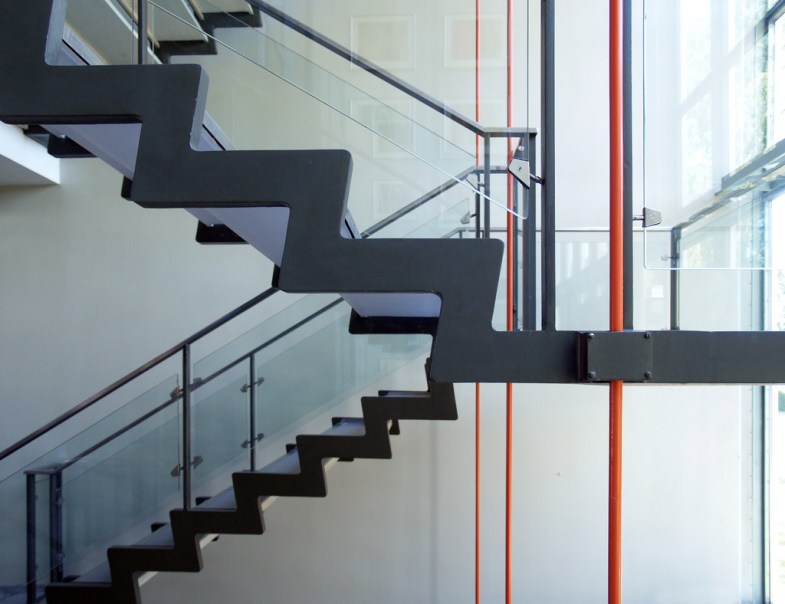 Three years out of college, working in the corporate fashion industry and living in New York City, I was frustrated and lost. I had great opportunities and creative freedom in my job, but I wasn't accomplishing everything I hoped. I was ambitious and always talked about the many things I wanted to achieve – yet when it came to following through, I faltered. I was tired of being the kind of person who says she's going to do something, but doesn't actually do it. I wanted more for myself.
Between jobs, I went on a trip to Europe. With my next career move set, I considered how things would be different moving forward: Would a new job make me feel more fulfilled? Would this opportunity make me a happier person? What did I really want out of life? Amidst mental clutter, I came to the realization that I needed to start doing things for me, not just for my day job. I decided it was time to start my own passion project.
It was on a boat ride around Stockholm, a city made up of islands, that the name cultureisland struck me. It just clicked. It fit perfectly with my love for all things tropical and my desire to create a place of cultural curiosity and exploration. I had been collecting inspiration on Tumblr and Instagram for years, sharing the various things I found beautiful and interesting. This could be anything from the color palettes of bathrooms to the signage on bodegas and trucks. I was inspired but I was not creatively fulfilled. Collecting these "inspirations" was no longer enough. I wanted to engage with my cultural curiosities more deeply, examine them more closely, write about them, and learn about the people behind them. And with that, I set up a website and started my "small talk" series.
I set out to interview creative people from all walks of life, starting with some of my good friends who inspire me most. Some of my first conversations were with fashion designer Max Gengos, photographers Tribble & Mancenido and artist Tipi Thieves. I also began retracing my steps, reaching out to shop owners behind cool stores I had discovered on my travels, like Ibiki of Montreal and Kiosk of Reykjavik. I quickly realized how many people around me were doing something creative, something inspiring, and something worth sharing. So far, I've done 26 interviews and, with each conversation, I've gained invaluable wisdom and knowledge. It is with the utmost discipline, dedication to their craft, and self-confidence that these individuals have experienced personal success. I'm grateful they are open to sharing their stories with me and I'm honored to share their stories with the rest of the world.
Another aim of this project was to bring my inspirations and ideas to life via collaborative events. Years prior to this, I curated a pop-up art exhibit with my longtime pal and art world friend Rachel Stekson. In my first professional job, I organized company craft hours, field trips and an employee art exhibition program giving all kinds of folks the chance to "get artsy." I love the idea of bringing people together and celebrating creativity. With cultureisland, I wanted to build on this passion further so I started organizing events around New York City. I've done six so far, have two more scheduled for the near future, and many more in the works. Each event is different than the last. In an effort to connect the virtual and physical worlds of cultureisland, I also started partnering with subjects of "my small talks."
Although planning these events hasn't been easy, I've managed to create and execute them with little to no money. I've heard a lot of "no's," and there have been many times my invitations to participate were just ignored. These setbacks have taught me how to not give up, how to be more patient, and how to think strategically. Now I see the word "no" as a challenge and an opportunity to work harder, keep pushing forward and dream bigger. These experiences have taught me how to pitch an idea I truly believe in. I'm also not afraid to reach out to people I don't know or to ask for what I want anymore. It has taken a lot of time, energy, and patience, but I'm finally feeling fulfilled. Creating things I'm proud of with people who share similar passions and beliefs – those who also value collaboration, taking chances, learning and sharing knowledge – has brought me deep joy and satisfaction.
I take pride in the fact that cultureisland is a work in progress, constantly evolving and expanding. The journey has to be embraced and I am not putting pressure on myself to have all the answers right now. Instead, I'm collecting lessons and ideas as I go, building a community where I feel I belong and forging the future I've always wanted. I am embracing being an amateur, listening to my intuition, and having an incredible time doing so. I now have the utmost clarity about what I want out of life and what I stand for. In turn, I've become a kinder, more positive, and more grateful person. I'm not so overwhelmed or frustrated anymore; instead, I'm totally at ease with where I am in life. I used to think professional and personal success were synonymous, but now I'm finally creating for me. And I'm a happier me because I'm getting out there and doing my thing.
I'm starting to think bigger picture, including larger scale events and taking the cultureisland experience to other cities. I'm flattered when people reach out to me and ask to work together. I also hope to diversify the kind of projects I'm doing. Because of the steps I've taken, my big dreams of making a magazine, book, or film, or owning my own space, don't feel so crazy or impossible anymore. I wake up every day excited to see what comes next and what there is to discover.
Recently, a friend attended a ceramics sale I organized at a vintage store. She purchased a piece of pottery and later told me that it inspired her to get back into making things. She's now enrolled in a ceramics class. This was a huge moment for cultureisland. Nothing makes me happier than hearing that something I put into the world inspired someone else to take on her own project. To whoever reads my site, comes to my parties, or even follows me on Instagram: I can't thank you enough for supporting this venture! I hope the knowledge I've acquired will inspire you to start something of your own. I am confident that with some hard work, some courage, and some faith, you too can find ways to merge your interests and lead a meaningful and mindful life. Perhaps you already are, and for that I commend you.