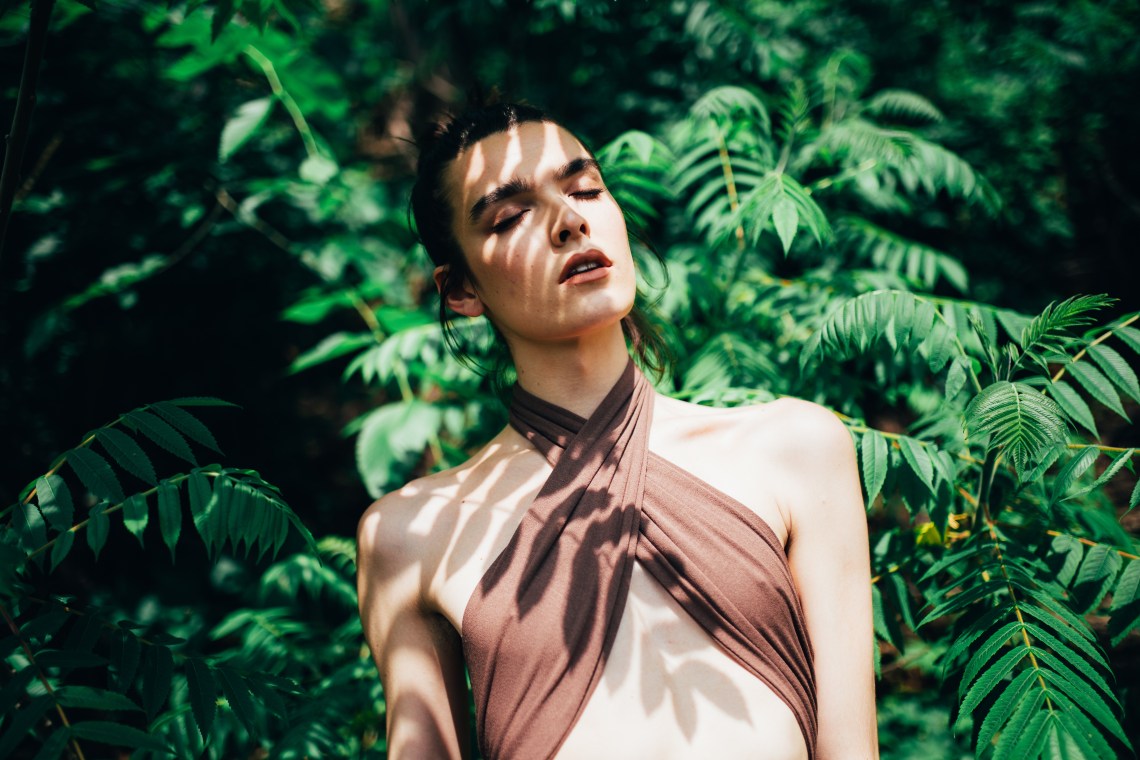 If you fall for her, you have to embrace everything she is.
She is needy and small and she has a strong tendency to follow you around a lot, to always try to get your attention.
She'll try to tell you she needs your hug, your kisses, and your touch. She needs all of your love and affection.
She is crazy and independent. She will run away — but before that she will scream at you to leave her alone, to not run after her, to not call or write to her anymore.
You should not listen to her. Forget what she says when she is pessimistic and lost, because it is during those moments when she is looking for you to show her how much she means to you.
Take her into your arms and hug her tight, kiss her forehead, let her cry into your arms. If she tries to get away, do not leave her. Do everything else, but don't leave her, because that way you will make her feel alone.
She is too proud to allow you to think of her as a possession. No matter what, she'll never send her morals to hell just for the pleasure of a man.
So let her lead and she will show you what you should do. When she starts acting bossy around you, laugh at her. She will feel good that you know her well enough to not feel overwhelmed by her bossy nature.
When she is bossy in public, tell her you're proud of her. You're proud that she is an independent woman.
But don't think she isn't fragile at all. She is.
When she is quiet, something is going on inside of her head so don't let her continue on like that. She might be overthinking or she might be hoping you'll do something for her in order to get her out of that condition.
No matter how many times she refuses to answer or talk to you, find a way to get her to open up about her feelings.
She wants to talk, but she also wants to see how persistent you'll be. She wants to see you care and are not trying to just act like you care.
She is a classy woman, too. She will be the girl who makes everybody turn their heads, but she will only be looking at you with her eyes twinkling.
She is not only proud, not only independent, not only sensitive, not only sensual, not only funny, not only crazy or cute or sweet.
She is everything and she will be your everything if you let her teach you how to love her.