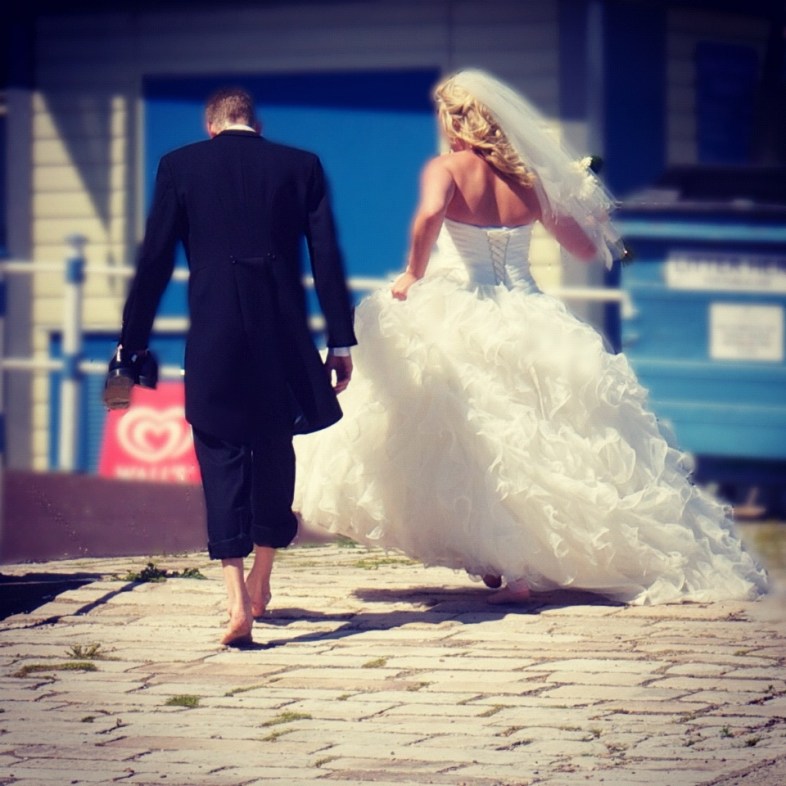 Women dream about getting engaged their whole life. This seems to be the end goal of all relationships; whether they have been long-term or not. The second a woman finds a man, she is envisioning their wedding, children and the beautiful house they will live in. Women simply go ga-ga for the ring, wedding details and all things bridal.
Since I have become engaged, all anyone wants to talk about is my ring. They don't have long conversations with me about my job, school or even my relationship with my fiancé. All that matters is the little chunk of gold on my left hand. Even perfect strangers ask about my ring and say, "Tell me, how did he do it?"
Now, don't get me wrong, being engaged is amazing. Being engaged to my fiancé is everything I have ever wanted. However, what I didn't want was to talk to everyone about my ring and wedding details every second of my engagement.
Here's how I look at it: being engaged is most likely the shortest relationship stage you will ever experience; it is also the most magical. I believe engagement should be savored and enjoyed.
In my case, I have never been engaged or proposed to; my fiancé has never proposed to anyone or been engaged either. There is something so special about being the only person they share this experience with; only the two of you share the experience from proposal to wedding planning. Engagement is about the two of you; a pre-wedding event where two people in love commit to each other.
However, what I have learned from becoming engaged is that the general population does not care about your story or how long you two have been together. No one tells you that you will become another woman with a pretty ring and a head full of wedding jargon. No one tells you that your whole engagement will be filled with wedding planning and you will barely get to enjoy being a fiancé. Once you become engaged, your personal relationship with your fiancé becomes irrelevant. You become another one of the engaged population who is scrambling to plan a wedding. Everyone who meets you assumes that you have every wedding detail figured out before he even proposes.
As much as I dreamed of becoming engaged and marrying my best friend, I was not prepared for the instant questions about wedding dates, bridesmaids and wedding colors. I hadn't thought past actually becoming engaged. I didn't want to dream about something before it even became a reality. Turns out, everyone else was basically planning our future wedding before I was. Everyone had an opinion (the day he proposed!) and everyone wanted to "steer me in the right direction". I actually found their assertiveness to be quite off-putting and ill-mannered.
My advice to women is to enjoy the engagement stage. Enjoy going on adventures with your wonderful partner and experiencing life as an engaged couple. Enjoy the magic that this stage of life brings to your relationship. Being engaged is wonderful, but it goes way too fast. Enjoy every second with your new fiancé. Remind yourself every day what the ring on your finger means for your future, but don't forget to look back on all the beautiful boyfriend/girlfriend adventures you've had.
Speaking from experience, engagement can become muddled with guest lists, wedding colors and arbitrary design decisions, but don't let that ruin your engagement. Enjoy the time you have together. Wedding planning will take up about five percent of your engagement time, but it will seem more like one-hundred percent. Perfect strangers will reduce you to wedding colors and floral arrangements, but don't let them get you down. Enjoy your engagement as long as you can, you'll have all the time in the world to be married.

For more raw, powerful writing follow Heart Catalog here.