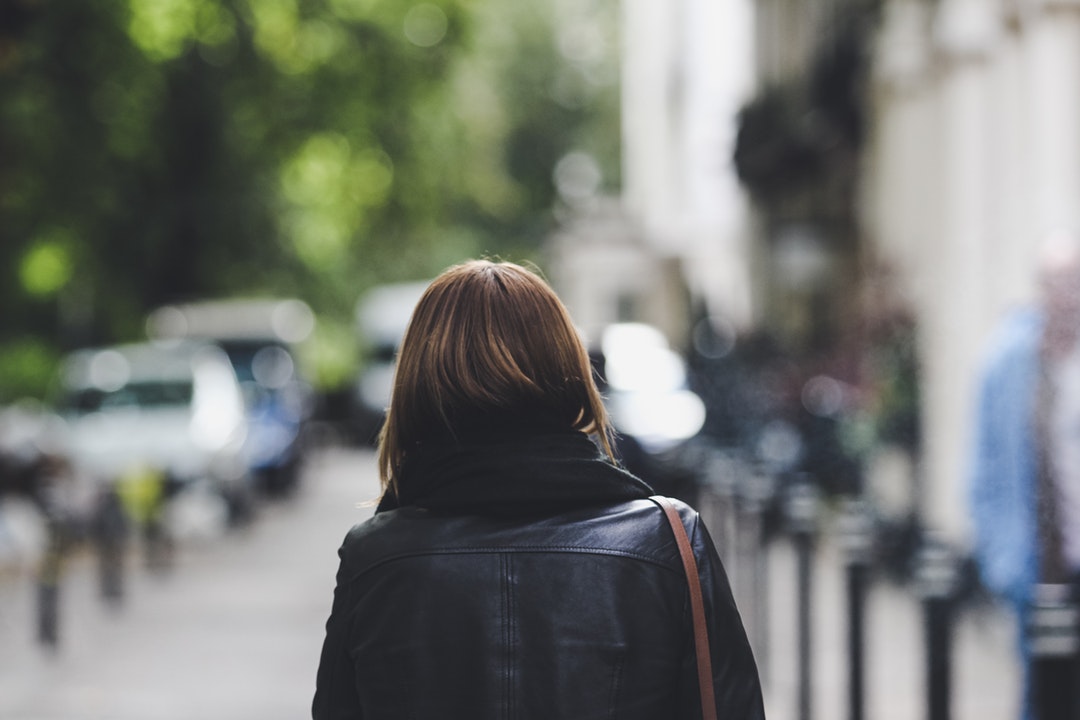 I woke up in a home we'd built together, sleeping on my side of the bed. You'd left for work already, but I could still smell your scent. I loved your scent. It filled me and comforted me. I buried my face in the pillow and breathed it in. I would never smell it again. I could hear the summer rain falling onto our patio outside. My stomach ached and my chest felt hollow. It was my last day in this house, this place where our dreams followed us after our wedding. It was the day I was leaving you.
I sat up and slowly slipped out of bed, moving slowly because my body ached. My head hurt, and my eyes stung from days and days and days of weeping. I stared out the window. It was overcast. I watched the rain hit the surface of the patio furniture, furniture my father had assembled for us the year before. Furniture we would sit on, snuggling into each other as we drank chai and fantasized about how our garden would grow. We planted blueberry bushes in the spring.
My head pounded. I turned away from the window and slowly made my way out of the bedroom and walked down the hallway. My fingers glided over the walls of our home, and I felt the pain well up in my chest. The hole inside of me began to fill with the heaviness of mourning – the familiar burning began in my throat and tears began to pour out of my eyes as I walked from one room to the next. Quietly bidding each space goodbye. Our office. Our guest bedroom. Our kitchen. Our living room. Even our laundry room, where I would wash your clothes so you didn't have to. This beautiful house. We were supposed to raise our babies in it.
My body shuddered as I walked, and I began to sob, my breath heaving in and out of my chest, my hands shaking, my face contorted – I could feel the muscles in my face clench as I wept. I was so tired. I touched the photo from our wedding – I was looking up at you, radiant and beautiful. And you were looking into my eyes, proud and strong and so fucking handsome. You had a face that belonged to an angel. That's what you always were to me. My angel. The light to my darkness, the rainbow to my storm.
But angels and demons are the stuff of stories, and I needed to rewrite mine. And so I left. You didn't believe I would do it. You were my everything, and I was yours. I wasn't whole without you, and you didn't know how to live without me. And that, my love, my sweet and beautiful angel, was our fatal flaw. We were incomplete, the two of us, clinging to each other because we knew we weren't complete on our own. You were okay with this – with finding yourself in me. But I, I was withering away. I was not meant for a half-lived life. And staying with you would have been the end of me.
So, I clung to you when you kissed me goodbye, and after you left, I fell into a deep and dark sleep. The last I would ever take in our bed. And then, after waking and mourning and packing and cleaning, I packed up my car. My father came, his face tired and haggard, to help me. Flying in to help his only daughter, his golden child, leave her husband, the man he considered a son. We both cried as he drove us away.
Leaving you was the hardest thing I have ever done. But I am alive today because I did it – I leaped out of my comfort zone and sprinted headfirst into the face of the unknown. I am, almost two years later, finally at peace with my decision. And your new woman – the blonde, blue-eyed beauty that you love? I hope she gives you everything I couldn't. I hope she sets your soul on fire and loves all of you in the way you never loved all of me. I hope she embraces all of your parts and pieces in ways you never embraced mine. I wish you joy. And peace.
And now, finally, I let you go.