With Super Tuesday right around the corner, the 2016 Presidential election is starting to feel more real. Of course, it is still early in the game to have a clear indication of who will win the primary election on both sides of the face. But if you are a planner like myself, it is always good to consider every scenario. Over the past couple months, Donald Trump has gone from a funny, ridiculous candidate to the number one Republican ranking in the polls.
The following are some great places to consider moving if you can't even handle the thought of Donald Trump running the show (White House).

Sydney, Australia
Here's to looking at you, Sydney.
The Australian metropolis topped a ranking of the most cost-friendly cities in the YouthfulCities Affordability Index, a study of 55 metro areas from the perspective of 15 to 29-year-olds. Doesn't playing with kangaroos on your lunch break sound like fun? Way better than not being able to afford to take a lunch break if you were in a Trump controlled USA.
Add that to great weather, amazing beaches and nightlife, a diverse population, and plenty of green and startup initiatives, Sydney really is the complete package (plus who doesn't love the Aussie accent).
Seoul, South Korea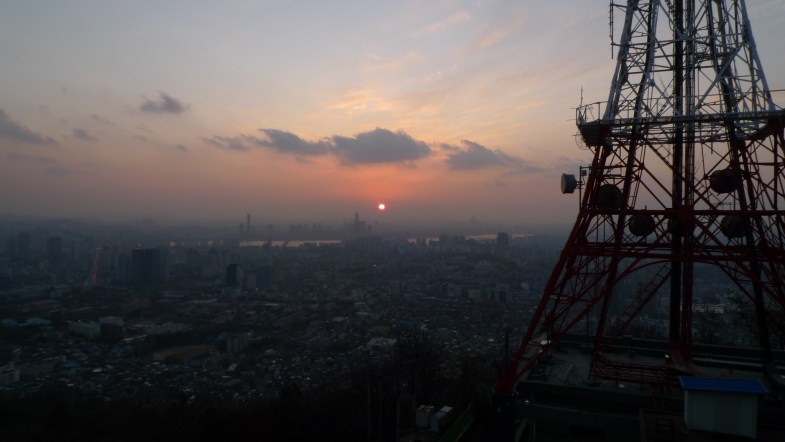 Seoul, the capital of South Korea and financial and cultural epicenter of East Asia, shows off a fascinating mix of ancient tradition and fast growing technological advancement.
What makes this city, with a population of over 11 million, a draw for American millennials looking to escape Trumpism?
First off, Seoul has invested time and money in sustainable development research and initiatives, focusing on green technology and access to energy. Examples of this commitment include the Cheonggyecheon Restoration Project, which saw an elevated highway demolished and an underground 5.8 km waterway restored to create a green, pedestrian-friendly corridor.
Seoul also encourages entrepreneurship. Gangnam (OMG its a place!), a district in the southern region of the city, is home to D.CAMP, a 30,000 square-foot entrepreneurship center aimed at startup founders and investors, as well as tech developers and designers. The Banks Foundation for Young Entrepreneurs, a group of 20 local banks, is supporting this new collaborative work-space, as well as providing financing, mentorship and business education to entrepreneurs.
Singapore, Singapore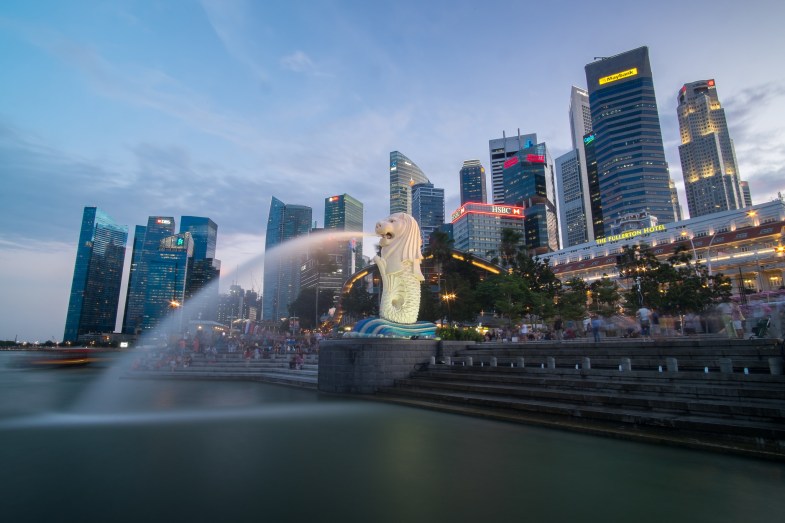 Singapore itself is a young city, with only a mere 51 years of independence under its belt. Despite its youth, the city has a lot to brag about.
Let's talk about the economy. Singapore has one of the most open, and free economies in the world, and home to one of the lowest unemployment rates worldwide. Singapore has the busiest port in the world today. A booming metropolis with English as the dominant language, setting up shop there is almost a no-brainer. Take that Trump!
So fresh, so clean. Singapore is one of the cleanest cities in the world, where you can literally be arrested for spitting or littering, because there is a good chance you are being watched by officers from the government's National Environment Agency who take keeping the city clean very seriously.
No need for Uber. With close to 30,000 official taxis servicing a population of fewer than 5.5 million people, it's usually easy to get a ride, and it's cheap too. May the odds ever be in your favor.
London, United Kingdom
There's a lot to love about London, where over 300 languages are spoken, and just over a third of its population (8.63 million in 2015) are millennials.
You will never be bored. London's vastness means there are tons of different neighborhoods, each with their own vibe and unique restaurants, pubs, and culture to explore. Not to mention that you can get pretty much anywhere in Europe quickly and, if done right, cheaply.
Let's get green, ya ya ya. London is home to the world's first skyscraper with integrated wind turbines. As if Trump would ever follow suit, environmental sustainability < bling? I don't think so.
But how about affording housing? PLP Architecture and developer The Collective are building a high-rise with 223 co-living apartments. That means the 30-floor skyscraper's residents will share kitchens, bathrooms, and living rooms, but won't have to sleep in the same room, dorm-style. There will be 214 private apartments as well. Building amenities include a quiet room, drawing room, theater, library, garden, spa, "disco" laundry, restaurant, and gym, according to Dezeen. Prices aren't available yet, but PLP wants the apartments, which will be completed in 2018, to be "genuinely affordable for young people."
Paris, France
There are the obvious draws to living in the city of love. Wine and cheese much? You can't go wrong with French cuisine, and they know how make a mean cup of coffee too.
The French government also knows what the people need (cough, not Trump). With benefits such as a high minimum wage, low cost for high education, paid holidays, excellent health care, and rent assistance, you can make it even though the city is one of the most expensive in the world.
Not all fashion and art. From 2016, Paris will house the world's largest digital business incubator in the Halle Freyssinet building, a renovated freight station in the center of the city. Covering 30,000 square meters, the building will occupy 1,000 startups. Organizers of the project hope that it will "encourage the development of a whole digital ecosystem by facilitating the sharing of experience and knowledge."
Berlin, Germany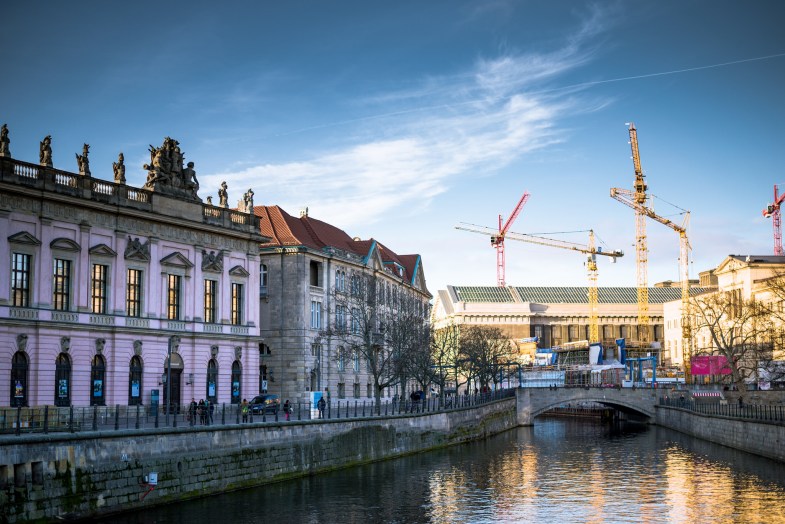 Berlin is fun! Don't take my word for it, in 2014 Telegraph Magazine named Berlin the most fun city in the world. Known for its non stop clubbing scene and major cinematic events such as the Berlin International Film Festival, Germany's capital city is great for music and film lovers.
Transport done efficiently. Over 82 percent of Berlin's residents live less than 300 meters from public transport stops, and in 2012 it won the European Commission's Access City Award, which recognized the German capital's efforts make the city accessible to all. You can bike pretty much everywhere, and paying for the subway is (basically) optional.
Das boot. Since Berlin is one of the most inexpensive places to live in Western Europe, you don't have to feel guilty about drinking your go-to German beer 24/7. Oh and Germany has no plans to rebuild walls around its cities, and actually embraces diversity.
Toronto, Canada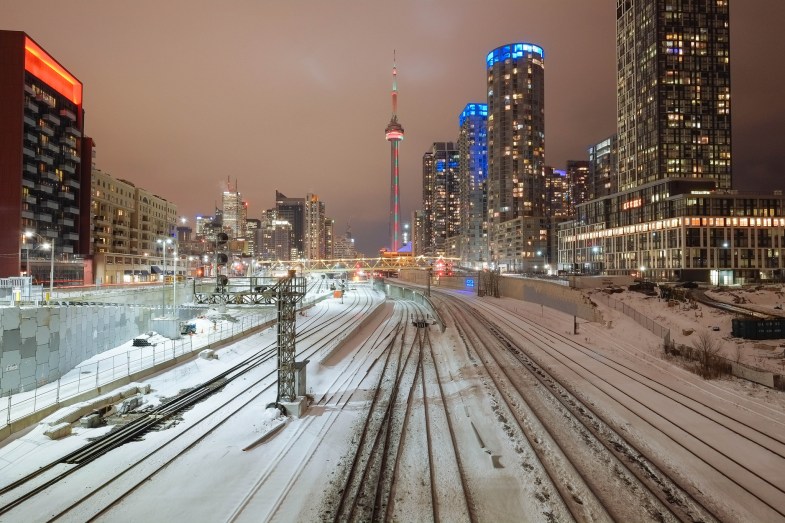 Considered to be the unofficial capital of Canada (sorry Ottawa!), Toronto has a lot to offer the young person, and since it's not far from good old USA, you can still always visit.
Unemployed? The city is recognized as the business and financial capital of the country. Not into banking? There are over 600 startups in Toronto, which is regularly named one of the best places in the world to found a tech business. Polar Mobile, a global leader in developing software for digital media, is one example of many successful Toronto-based tech startups. The city is also home to initiatives such as Extreme Startups, an accelerator program which provides small businesses with mentoring services, office space and substantial funding in exchange for equity. Definitely way easier to get a job in Toronto then in a Trump controlled economy.
Most importantly, it may be Canada, but brunch is still a thing. You don't have to give up weekend brunch as your favorite hungover activity in this city.
Tokyo, Japan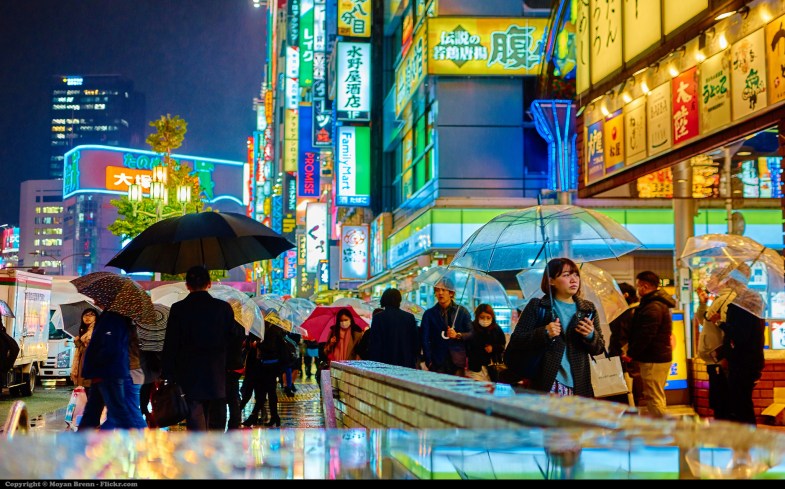 Japan's mega-city, Tokyo, wants to increase its number of young people, so the government has been known to sponsor date nights (!) and youth entrepreneurship initiatives. What do you say to that, Mr. Trump?
In Tokyo you can truly be yourself and connect with your nerdy side. Anime, manga and video game fans are spoiled with the sheer amount of stores, events and publicity their passion gets. From Pokemon planes, to giant robots roaming the streets, Tokyo definitely will have something that will please your inner geek. Even the museums are weird. Not to mention that it is home to Karaoke, only the best night activity ever!
Safety first. For the most part, you have very little to fear living in Tokyo. Walking alone at night is no problem. Of course there are areas where you should be careful, like in Kabukicho, Shinjuku's red light district, but Tokyo is one of the safest cities in the world you can be in. Rest assured, handguns are illegal in Japan!
Will bow down for food. Think ramen, sushi, 24 hour vending machines with real food in them. More than anything, though, Michelin has proven something that most Tokyoites already know: this city is the gastronomic capital of the world.