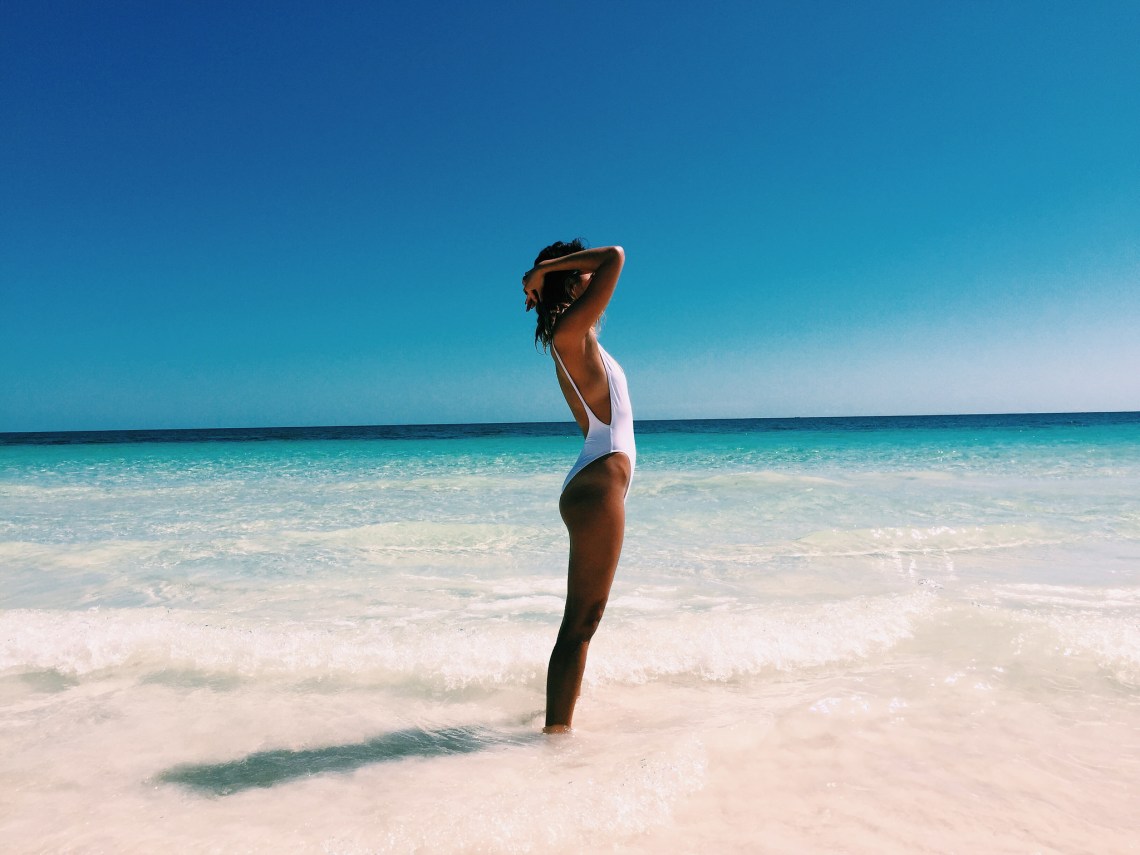 Aries (March 21st – April 19th)
The warm season sheds a comforting light on your heated heart troubles, Aries. If you've been laying low and patting yourself on the back while all your friends began inviting you to weddings or social events, this is a good time to get rid of the old apathetic solitude and give love a chance. This summer, love will find you in the midst of partying crowds, music festivals and cultural gatherings, doing what you know best: charmfully interact with cool people.
Taurus (April 20th – May 20th)
Bummer in the summer? Not for you, Bull. If single life has been taking its toll on you, the summer softens your ego and alters your perception of free love. You'll be eager to experiment, mingle, go off the beaten path (this could also potentially mean travel to new lands) and indulge with all your sense into fun loving, adrenaline filled romance. The best way to meet your new significant other this summer is to explore outside your comfort zone and take initiative.
Gemini (May 21st – June 20th)
Oh boy, when summer comes your hormones turn into Mormons, Gemini! You're literally all over the place, hunting high and low for exciting, hot, electric adventures! You'll be the star of every rooftop party, every get together with friends (and friends of friends), and you'll master seduction with such skill you'll make heads turn and roll. The best way to find love this summer is to keep your mind open, your spontaneity on your sleeve and let your inner Yes, Man! lead.
Cancer (June 21st – July 22nd)
Put your wetsuit on, put a t-shirt on, Cancer, and rock those dancing shoes! Summer finds you luring sexy prospects by the pool, flirting shamelessly with that hot bartender or playing hard to get with your surf instructor. You are now ready to let go of hurtful baggage of the past and take your spring break to a complete new level.
Leo (July 23rd – August 22nd)
Summer makes you shine, Leo. You'll have plenty of opportunities to meet new people, and you'll even be tempted to date them in parallel before you decide who's gonna put a ring on it. Your inner comfort creature metamorphoses into a seductive predator, a luscious, charismatic, undeniably sensuous creature, than no man or woman will be able to resist. Watch out for players and almost dates, you don't want to waste your preciousness on people who don't know what they want.
Virgo (August 23rd – September 22nd)
It's mating season, Virgo! So get out of those comfy pajamas, put some records on, put your red dress on and spiral to the city! Dance classes, live performances, open mic nights and fashion picnics are your hot spots for love this summer, so you may want to get socially involved as much as you can this season.
Libra (September 23rd – October 22nd)
Your emotions are running wild in the summer, Libra, so get ready for some punch drunk love stories that poems are made after! Your social genius is up and awake, so you won't have trouble connecting with lovely individuals wherever you go. Pro tip: host a cocktail party at your place and ask everyone to bring a couple of friends they find suited for you to date.
Scorpio (October 23rd – November 21st)
Ready, steady, grow! Scorpio, what did I tell you last time about losing those loose jeans and getting your hair prepped with a nice summer colour? It's high time you embrace your inner sexy minx and take some good care of your body and wardrobe. Believe it or not, men ARE visual creatures, so stop wondering why he dumped you, accept the past and take your sweet ass downtown at an art gallery, bar opening or silent disco night.
Sagittarius (November 22nd – December 21st)
Your eye likes to travel, Sag, so this summer will find you spreading your wings to new adventures. You'll break some hearts, shoot some arrows, and make heads turn. Be careful about old flames coming back into your life as well, this could be a time to reflect on past decisions and failed relationships. Your intuition is sky rocketing, so listen to your heart (not just your hormones) before you jump into that next boat, train or plane with a guy who broke you before.
Capricorn (December 22nd – January 19th)
Don't be sad, Capri, things are looking up for you too this summer. In fact, people will roam around you just to hear you talk so passionately about your personal projects. It's a fantastic time to meet people in the same field as you, and to interact with industry figures that will not just impact the way you think, but also the way you look at love.
Aquarius (January 20th – February 18th)
Somewhere by the sea is where you're meant to be, Water Bearer. You love sand in your hair and cold, salty water on your ripe skin, so this summer will find you getting the love thrills by the ocean shore. Whether it's a holiday with your girlfriends or a work trip in a breezy retreat, you will find refreshing opportunities to learn, grow and fall in love, in ways you've never even imagined before.
Pisces (February 19th – March 20th)
If you jump, I jump! The summer turns your mysterious allure into a social butterfly. You'll want to do things together with people you've just met – like skydiving, sky jet, bungee jumping or sailing. There's no better way to spend a first date, so buckle up and enjoy the adrenaline with that hot guy or gal you just met.