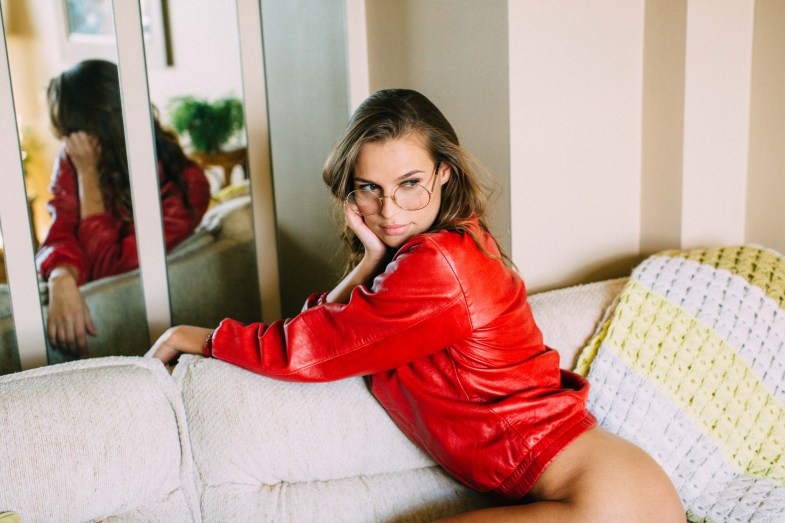 Aries
(March 21 – April 19)
While you always run the mile and surprise your lover with great gifts, attention and tenderness, you secretly dream of being swiped off your feet by your significant other. You dream of them inviting you in a cruise, journey around the world or mountain hike that they secretly planned to the tiniest details.
Taurus
(April 20 – May 20)
You're a hopeless romantic, and you like to shower your partner with carefully curated tokens of your love. Deep down, you dream of spending a lavish holiday – just for you and your lover – in a breezy resort where the two of you can explore your sexual relationship and feast on the finest food, drinks and room service.
Gemini
(May 21 – June 20)
You can't resist the idea of a soul mate. You dream of a partner who shares the same quirks, ambitions and interest in passionate love making, but who can also relate to your deepest emotions and who can be your psychic side kick. You secretly wish for a date who shares your wildest fantasies, a kindred spirit who can anticipate your hopes and dreams.
Cancer
(June 21 – July 22)
You're attracted to beautiful people, and especially to those who channel their talents into arts. You dream of a lover who shares your excellent taste in books, movies, records and fine cuisine and often secretly crush on DJ's, film makers or writers. You'd love a date with a significant other in a hot club, a hip bookstore or a new wave cinema, and a partner who writes you poems, sings for you or dedicates their work to you.
Leo
(July 23 – August 22)
You're dreaming of a passionate lover who will spoil you, take you on hot adventures and drive you to great heights of pleasure in bed. While you're not keen to admit this in public, you're secretly dreaming your lover to take care of all financial aspects, be independent and still invest a great deal of time and imagination in your affair.
Virgo
(August 23 – September 22)
You dream of meeting someone who can share your fantasies and sexual desires. You're crazy about people you can feel an instant deep connection with and you'd love a partner who awakens all your senses. Your idea of a hot romance is an affair that can blend lust and purity.
Libra
(September 23 – October 22)
You want someone who can permanently keep you interested. You wish for a partner who can balance you, hold your weight sometimes and surprise you in the bedroom with genuine emotion. You enjoy being in the spotlight, and you'd love a date who can share the same love for the public eye as you do.
Scorpio
(October 23 – November 21)
You want a lustful partner, but at the same time one that connects to your deep intuitive nature. Someone who can impact all the creative aspects of your life and who injects beauty into your spirit. You crave for a partner who deeply inspires you and who can help you grow on both a professional and spiritual level.
Sagittarius
(November 22 – December 21)
Your expectations have to do with travel, wanderlust and enriching adventures that feed your soul and consciousness. You're creative in bed and outside it, and you lust for a partner who can stand up to your natural high. Your dream date is a person who doesn't bargain around the best things in life and who knows how to seduce you.
Capricorn
(December 22 – January 19)
You want someone loving and caring, who can both offer a shoulder to cry on and a dose of inspiration for your creative spirit. You hold dear those who embrace music, literature and fun living, and secretly wish for a person who can fulfil your craziest dreams, those you won't say out loud because of your conservative nature.
Aquarius
(January 20 – February 18)
You're a seeker of love and passion, and you dream of someone who can surprise you with genuine proofs of affection and attention, wrapped up in the most inventive ways. You desire a romance that gives you and your partner complete freedom, while you believe in love affairs that can last forever.
Pisces
(February 19 – March 20)
Your waters run deep, and you dream of a partner who's not afraid to take a dive with you on the mysterious side of seduction. You want someone poetic, rebellious and equally wise, who appreciates the beauty in things and can read your soul like an open book.