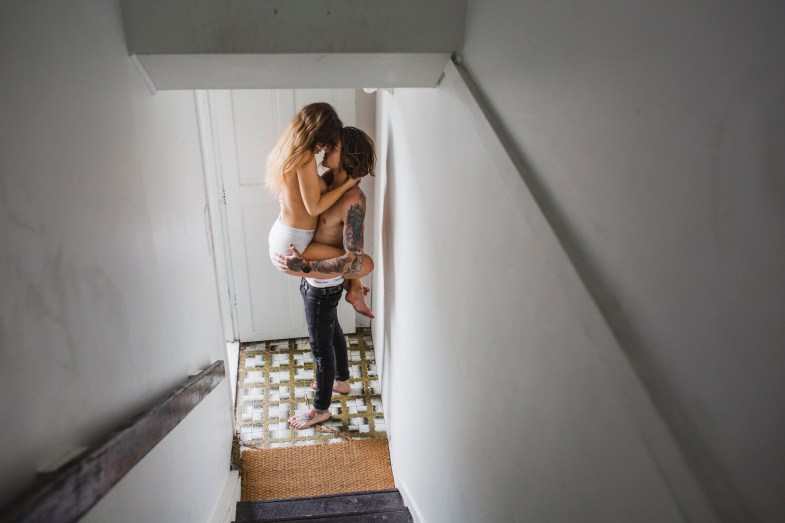 Aries
(March 21 – April 19)
He loves you to play with his hair and to caress his forehead, cheeks and lips. Nothing turns him on more than you sitting on his face.
Taurus
(April 20 – May 20)
His neck. He loves long french kisses and will probably sport love bites shamelessly in public.
Gemini
(May 21 – June 20)
The Gemini guy loves you to play with his fingers and hands. Naturally, you can go great miles of foreplay with him in public, the same way you can suck and lick his fingers with great passion in private.
Cancer
(June 21 – July 22)
Cancer loves you to play with his nipples and kiss his chest. He's highly sensitive and excitable in that area, so don't bite too hard.
Leo
(July 23 – August 22)
Kisses down his back will make the ferocious Leo snuggle like a cat. He loves this kind of special attention and gently caressing his spine will make him gasp with pleasure.
Virgo
(August 23 – September 22)
His tummy – no wonder they say love passes through the stomach. He loves to have his lower abdominal area pampered.
Libra
(September 23 – October 22)
His lower back. Perfect for long, sensual massages, with either your fingertips or your toes.
Scorpio
(October 23 – November 21)
His privates are the most flammable erogenous body parts of the Scorpio male. Don't fool yourself barking at the wrong tree, it's as simple as that to get him turned on.
Sagittarius
(November 22 – December 21)
His both inner and outer thighs are great gardens of pleasure for the Sag man. Pay attention especially to these sensitive areas if you want to get him hard long before hitting the bedroom.
Capricorn
(December 22 – January 19)
The back of his knees. He absolutely loves a gentle touch. Use your tongue for an explosive foreplay.
Aquarius
(January 20 – February 18)
He loves you to touch his ankles. He shivers with pleasure whenever you do this. He also loves having his feet tied up to the bed.
Pisces
(February 19 – March 20)
He loves a sensual feet massage. Take him to a fish pedicure just for fun, stock up with aromatherapy oil and get ready to give him a long, thorough foot rub. He'll be ecstatic.